The Expanse: Season 5
(2020 - 2021)
You might also like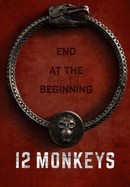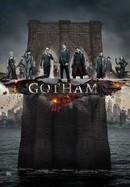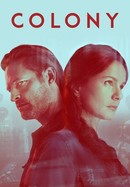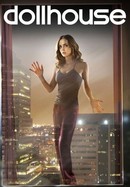 Rate And Review
The Expanse: Season 5 Videos
The Expanse: Season 5 Photos
News & Interviews for The Expanse: Season 5
Audience Reviews for The Expanse: Season 5
The best show ever! I can't wait for more.

Great story, unfortunately interwoven with slow and sometimes lenghtened pieces about Naomi and her background which does not do well for the overall pace of greater scope events

Undeniably the best season thus far. Follows a perfected 5 act structure with exciting character arcs and devastating performances, particularly for Naomi, Avasarala, Drummer and the newcomer villain, Inaros.

Well thought out plot. There isn't just evil and good, it's rather a spectrum. Every character has understandable reasons for his/her actions. Great visuals. Every actor is dedicated to his/her role. One of the best shows out there right now, especially if you like SciFi.

I am so glad The Expanse is still brilliantly engaging after 5 series. In my opinion, it's up there with Battlestar Galactica and DS9. The resilience, intelligence and vulnerability of the characters makes for a compelling watch

One of the greatest sci fi shows ever made took a dip in this season. Fair enough even at its worst it's still better than anything else this past decade but season 5 kicks of with 3 great episodes then descends into reeeaaally boring soap opera. Key strong characters like Drummer and Bobby for some reason become sucked into silly love stories where lesser actors/characters dictate their behaviour into being nothing like the badasses we love. Amos' time on earth is just weird, it's implied the world is ending but you get no sense of disaster it's all too quick. His gangster brother is also the least intimidating character you could meet yet we are expected to believe he runs the city. Even the ever spectacular avasarala seems to leap in personality from one episode to the next without consistency. As for 3 episodes of fan favourite Nomi gasping and crying its all very weird that a show already so full of strong female characters for 4 seasons goes so woke whilst managing to make all these females so weak in season 5?!? As for Alex that's been covered as to the real world actor but is still pretty lame how the show character was treated (remember Hollywood, tv is NOT real life)

One of the best sci-fi series i have ever seen and also one of the best tv series i have seen period. The production is excellent, the acting is good, good character development, a good story, scientifically accurate, and also that seems to understand the rhythms of politics and history. All this makes for a believable depiction of the future, showing how humans will still have their flaws, their basic instincts and passions, and every time it can take us to the edge of extinction and self destruction. But also that our good impulses can save us from ourselves and takes us further into a better tomorrow.

Best Season so far. Best Space battle since new Caprica. Must watch up to Episode 10!

Enjoyed every episode tremendously.

I agree with the reviews of the latest season it was a too drawn out with Naomi. But is anyone seriously arguing anything else is close to this?