Truth Seekers: Season 1
(2020)
Where to watch
Subscription
You might also like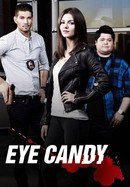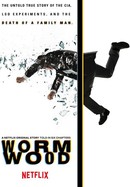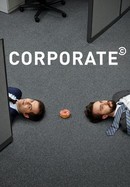 Rate And Review
Truth Seekers: Season 1 Videos
Truth Seekers: Season 1 Photos
News & Interviews for Truth Seekers: Season 1
Audience Reviews for Truth Seekers: Season 1
I think the cia scanned my brain and made it into a show…pretty fun seriously advanced covid collapse cosmic conspiracy allegory. Good work lads! Only one semi-out of place jewish jab at trump fans being "white supremacists" too! Pretty good for today's standards ngl. At least it was kinda funny. Bummer there's no season 2. Amazon really dropped the ball promoting this. Never heard of it before and i love pegg and frost movies.

Though certainly enjoyable and well-structured, TRUTH SEEKERS favors creepy-campy paranormal conspiracy over humor, and may be a little disappointing for fans of Nick Frost and Simon Pegg's previous (glorious) collaborations.

I really enjoyed this series. Offbeat, funny, kind of scary. Disappointed that there will be only the one season.

It's ok, but not great. At first it was fine to have running in the background while I played games, but eventually I got bored and turned it off.

Captivating, and so well done. Why no Season 2??? Enjoyed all the twists, and of course Malcolm McDowell and the rest of the cast. I always love what Nick Frost and Simon Pegg come up with!

Really love the down-to-earth feel of this supernatural dramedy. TRUTH SEEKERS is another solid Nick Frost/Simon Pegg show. Great that these guys are consistent. They're always really good at the deadpan comedy but keep in mind this one is played really low on the deadpan scale.

Amazon's Horror-Comedy "Truth Seekers" Finds the Humanity and Horror in Paranormal Activity

Pegg & Frost together again! It feels so good! This new venture is a fantastically fun show! Extremely well written, sharp and witty. I sincerely hope Amazon will continue this series to whatever conclusion the creators have envisioned.

Loved the balance between comedy and (mild) creepiness. Anything with Nick Frost is great but really liked the dynamic between all the character, even if the ending was a bit too neat and tidy...!

Gave it a couple of episodes but was underwhelmed. I didn't laugh and probably the most boring things these two have done. They should stick to making films.