Unbreakable Kimmy Schmidt
(2015)
Where to watch
Subscription
You might also like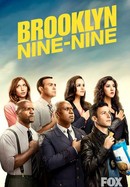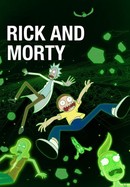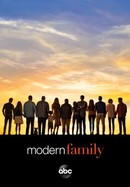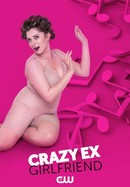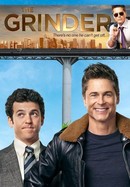 Rate And Review
Unbreakable Kimmy Schmidt: Season 1 Photos
News & Interviews for Unbreakable Kimmy Schmidt
Audience Reviews for Unbreakable Kimmy Schmidt: Season 1
The first couple of seasons were quirky and fun. The third was less quirky and more strange. The fouth gave us a robot getting drunk and vomiting, a puppet penis and the character of Titus being redused to something resembleing a diagnosable mentaly handicapped barely functioning child. It started out fun. It should have ended in season 2.

Worst TV show I've seen in a long time. We initially had high hopes, but were sorely disappointed. Not a single laugh, poor introduction, annoying obnoxious characters, bad acting and lacking depth. Half a star is too generous for this show.

I am the type of guy who gives a show, second, third even fourth chances. I watched 7 episodes with very very few laughs. Its a classic American sitcom with the stupic humor (an example i recall - getting furioua with the GPS and say I am not letting men bossing me around). At least as a European this has a been a very disappointing sitcom. We do have a very different taste of humor than. Maybe go watch Modern Family again

Unbreakable Kimmy Schmidt is an endearing comedy with endearing characters and a very clever, almost morbid premise that is treated in the most breezy, uplifting way possible. While it starts solid enough, the show gradually gets stronger as it goes along, and finishes on a high note before it overstays its welcome in 4 easy to binge seasons.

I gave this show a chance based on the rating on this site. After three episodes, I just couldn't watch it any more. It is very lame, boring and not funny

I cannot believe the positive reviews for this inane "comedy." My wife and I watched the first two episodes and gave it a unanimous two thumbs down. Rampant stupidity is funny only in very small doses, and here we have a show that consists of nothing but stupid on steroids. Ha ha.

While it can be slow Ellie Kemper brings so much energy to the show. Titus is an absolute gem! Lillian is down right hilarious. Every character brings so much to the show. The theme song is AMAZING!

Not a single laugh. Just a few boring woke superheros.

I cannot believe I am so late to the party on this one! This is such a feel good show with some truly lol moments. It's star is the actor who plays Titus who lights up the screen. In amongst the humour are some lessons and some exploration of the ordeal that kimmy has been through.

Quirky and highly unbelievable yet hugely watchable, funny and very, very clever script writing. The dialogue is fast paced and every line is a classic. It requires you to give it poetic liscence and to just give in to its bright colourful sets, tongue in cheek, irony and irreverence!
See Details