Virgin River: Season 2
(2020)
You might also like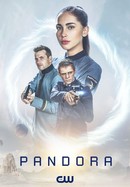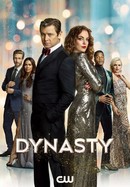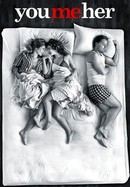 Rate And Review
Virgin River: Season 2 Photos
News & Interviews for Virgin River: Season 2
Audience Reviews for Virgin River: Season 2
I watched all 3 seasons in a week. I loved it. Now I was left hanging at the end of season3. Hope there is a season 4. I have to find out what comes next. Like I said I couldn't stop watching you become part of the of the story it's almost like knowing each character personally. I love series like this one clean and very enternaining.

I adore this show! I've told so many people to watch it, all of whom have loved it too! 10/10!

I would give this show a 4 out of 5. The only reason I am going with a 4 and not a 5 is because I didn't like the way season 2 ended. Other than that, Virgin Rivers is an overall good show. At first I didn't think I'd like it but then when you see the chemistry that Mel and Jack have from the first episode, that'll reel you in. One thing I like about this show is that it definitely keeps you interested. From Mel being slow to opening up about why she moved to virgin rivers to Jack's "girlfriend" meeting Mel and becoming jealous of her. If you want to watch a show that has a good balance of drama, chemistry and that wow factor, then this is definitely the show for you!

Our whole family absolutely loved watching this series. Can't wait for season 3.

While there are parts of this season that don't seem as though they fall in line with the plot, I do believe it will all come together and be justified. I don't know that the characters are relatable to everyone (especially Jack) but I think some criticism of the characters are inaccurate. Being married to someone that served in the military, and seeing the effects of having been involved in war, I can relate to Jack's character. My advice would be to try to put the entirety of the situation into perspective while watching instead of focusing on a particular episode or moment.

Fantastic show ! I watch for the love story between Mel and Jack which is just beautifully done on screen. The TV series really captures the chemistry and the build up of their relationship is just terrific - it really connects you with the 2 lead characters. I hope season 3 has less of Charmaine and the babies are not Jack's. Also, I am looking forward to seeing Mel and Jack as a 'couple' which should give us a lot more cute moments between those two.

Love this show! More of Mel and Jack and less of Charmaine in Season 3 and 4 would be way better! Season 2 was really nice with Mel coning out of her grief and loving again. Lots of great moments between these two characters and hope they take another step in season 3!

Never in my life have I ever seen a more problematic television show before. Not only are characters totally unidimensional (i.e. Jack, who is portrayed as essentially a flawless individual despite his undiagnosed alcoholism), but this show is completely unrealistic. It portrays drug users as evil, helpless folks who can't help but rob people. This continuing stigma against drug users is the true reason why we are encountering an opioid crisis, not the likes of Calvin and friends. It encourages murder (the killing of Wes and the assistance of Preacher by Connie). It is not romantic, it is a fairytale. The "antagonist" is completely unrealistic. No one starts a fentanyl distribution center in the middle of nowhere. Nor do you need an entire farm to do the processing. You need a blender, some fentanyl, and some lactose. Moreover, this consistent portrayal of drug distribution as inherently "evil" is completely wrong. The real evil here is prohibition. If drugs weren't illegal then that addict wouldn't have to foolishly rob a clinic to obtain treatment. Then Jack, in all his moralistic idiocy would not have had to encroach on Calvin's business -- this would have resulted in a life saved (the addict would not be dead). This show is rotten to its core. I joined Rotten Tomatoes only to voice my disapproval of it.

Have watched both seasons a gazillion times now. Still can't get enough of it. The onscreen chemistry between Mel and Jack is just fireworks and seems to add to how watchable the show is.

I love the show and the positive values it promotes. Nursing is definitely one of the most honorable professions!