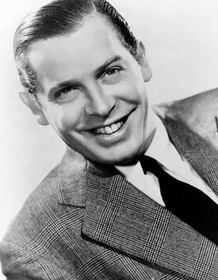 Milton Berle
Highest Rated: 100% Broadway Danny Rose (1984)
Lowest Rated: 13% The Oscar (1966)
Birthday: Jul 12, 1908
Birthplace: New York, New York, USA
In a career that spanned eight decades, and included everything from silent films to vaudeville to Broadway to radio, Milton Berle qualified as one of the personifications of "show business." Berle achieved his greatest success as the first acknowledged superstar of television. Between 1948 and 1956, Tuesday nights belonged to the comedian. The success of his weekly variety show earned him the honorific titles of "Mr. Television" and "Uncle Miltie." Famous for his extremely high energy level and for a series of outlandish characterizations--especially those featuring the star in drag--Berle was at the top of the TV ratings for several seasons. After his show ended, he stayed prominent in the public eye via many TV specials, both those built around him and in guest star spots, where his trademark cigar, snide wisecracks, unctuous manner and withering glare at the camera were put to good use.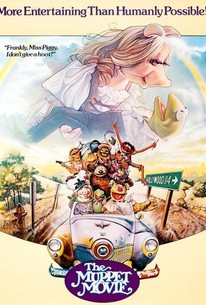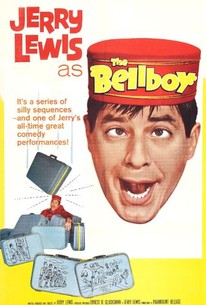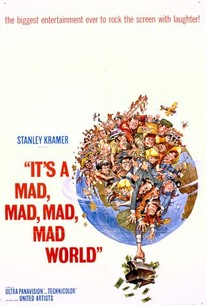 It's a Mad, Mad, Mad, Mad World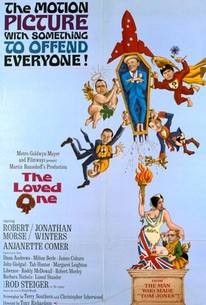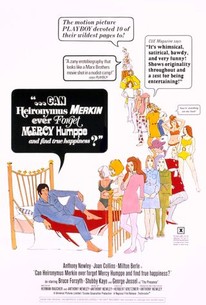 Can Heironymus Merkin Ever Forget Mercy Humppe and Find True Happiness?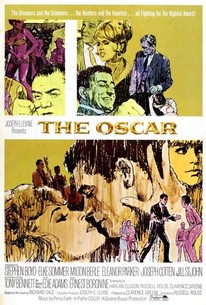 Skip to Quotes
Filmography
Movies
TV
Credit

No Score Yet

No Score Yet

Due South
Unknown (Guest Star)

1996

No Score Yet

No Score Yet

Sister, Sister
Unknown (Guest Star)

1996

76%

73%

Roseanne
Unknown (Guest Star)

1995

No Score Yet

68%

The Nanny
Unknown (Guest Star)

1995

No Score Yet

No Score Yet

Fudge
Unknown (Guest Star)

1995

85%

82%

The Critic
Unknown (Guest Voice)

1995

85%

75%

The Simpsons
Unknown (Guest Voice)

1995

43%

No Score Yet

Burke's Law
Buddy Boyle (Guest Star)

1994

No Score Yet

No Score Yet

Matlock
Unknown (Guest Star),
Writer

1993

No Score Yet

91%

The Fresh Prince of Bel-Air
Unknown (Guest Star)

1992

No Score Yet

79%

Amazing Stories
Unknown (Character)

1985

No Score Yet

No Score Yet

Fame
Unknown (Guest Star)

1985

No Score Yet

No Score Yet

Gimme a Break
Unknown (Guest Star)

1984

No Score Yet

No Score Yet

Diff'rent Strokes
Unknown (Guest Star)

1984

No Score Yet

No Score Yet

Fantasy Island
Unknown (Guest Star)

1983

No Score Yet

80%

CHiPs
Unknown (Guest Star)

1980

No Score Yet

48%

Saturday Night Live
Host

1979

No Score Yet

No Score Yet

The Love Boat
Unknown (Guest Star)

1977

No Score Yet

No Score Yet

Tattletales
Guest

1975

No Score Yet

No Score Yet

What's My Line?
Guest

1956

1958-1960

1965

1974

No Score Yet

No Score Yet

Here's Lucy
Unknown (Guest Star)

1969

1974

No Score Yet

No Score Yet

McCloud
Unknown (Guest Star)

1972

No Score Yet

No Score Yet

Mannix
Danny Brite (Guest Star)

1971

No Score Yet

No Score Yet

Mod Squad
Uncle Bobo (Guest Star)

1971

No Score Yet

No Score Yet

That Girl
Unknown (Guest Star)

1971

No Score Yet

50%

Get Smart
Unknown (Guest Star)

1968

72%

80%

Batman
Unknown (Guest Star)

1967-1968

No Score Yet

100%

I Dream of Jeannie
Charles (Guest Star)

1967

No Score Yet

No Score Yet

The Big Valley
Unknown (Guest Star)

1967

No Score Yet

No Score Yet

The Lucy Show
Unknown (Guest Star)

1965

1967

No Score Yet

No Score Yet

F Troop
Unknown (Guest Star)

1966

No Score Yet

No Score Yet

The Red Skelton Show
Unknown (Guest Star)

1966

No Score Yet

No Score Yet

The Joey Bishop Show
Unknown (Guest Star),
Self

1962

1964

No Score Yet

No Score Yet

I've Got a Secret
Guest

1962

No Score Yet

No Score Yet

We Love Lucy
Unknown (Guest Star)

1959

No Score Yet

No Score Yet

The Lucy-Desi Comedy Hour
Unknown (Guest Star)

1959