Mayor of the Sunset Strip
2003, Documentary, 1h 34m
77 Reviews
1,000+ Ratings
You might also like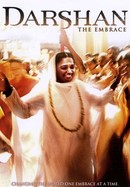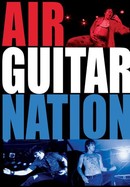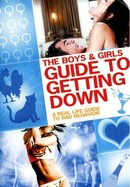 The Boys and Girls Guide to Getting Down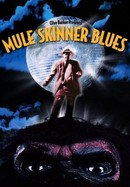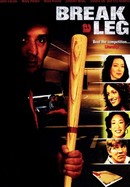 Where to watch
Free
Subscription
Rate And Review
Mayor of the Sunset Strip Photos
Movie Info
This documentary traces Rodney Bingenheimer's journey from a hard-luck childhood to a successful career as a disc jockey. Involved in the Los Angeles rock 'n' roll scene since the 1960s, the omnipresent Bingenheimer has seen his fair share of both triumphs and hardships during his time as a musical taste-maker. Featuring interviews with rock legends like David Bowie, Brian Wilson and Beck all chiming in on Bingenheimer, the film also underlines the consequences of romanticizing fame.
Audience Reviews for Mayor of the Sunset Strip
what an odd duck of a doc. Following around this odd charactor who somehow managed to get in with the in crowd back in the 60's - full of so many flat moments (the father and stepmother scenes are enough to make you grind your teeth to nubs; and yes I understand that it is a juxtaposition shining a light on social whatsits - but a little goes a very long way!). I'm sure that patching together all the archival footage of Rodney hanging out with EVERYBODY who was somebody was a daunting task - but really, these glimses and interviews with the famous are the only interesting bits. Following Rodney to England as he castes his mother's ashes to the sea, and then the final "what do you want the ending of the film to be" question, are just.... too personal and really not rewarding at all - kind of like the film itself. There are too many moments where the camera focuses on Rodney as he says... nothing! The scenes with his girlfriend (who stares at the camera as if it's her mortal enemy) are creepy - he talks about her as if she isn't there, and then when she finally speaks it's to inform one and all that she and Rodney are just friends and that she has a "boyfriend" - it all comes off so shallow, especially in light of how the film set her up as the light of his life. The insights about the music/radio business were just perfect however - what a dog eat dog industry - and I will give Rodney credit that, in this day and age where it's all about payola (money given by the record companies to get air time for a band), he seemed to rise above it - creating superstars simply because he liked what he heard - altruistic and the way it should be - but sadly is not. It's sad how he now seems to be religated to the back burner - as if the scene has passed him by - the corporate scene perhaps, but not the musical one - and that's what he apparantly is staying true to. An odd film about an odd man.

This is a haunting documentary about Rodney Biggenheimer's life on the fringe of some of the greatest musical artist's careers from the 60's up through the new millenium.After seeing it the first time,I became transfixed by this odd,tragic little man whose life has centered around connecting with celebbrities and particularly musical icons. I watched it mesmerized many,many more times and remained transfixed by his story. He was abandoned by his mother as a young teen-actually dropped on the doorstep of a famous actress-to get her autograph.He made his way to the Sunset Strip groupie scene in the 1960's and engratiated himself to some of the most influential musical artists -Bowie,The Rolling Stones,The Monkees,Oasis,No Doubt- the list goes on and on. One viewing will blow your mind-as the musical backdrop is so rich and varied-encapsulating decades of the evolution of Rock.Subsequent viewings are recommended to explore the psyche of this man-child who is actually credited with bolstering the careers of some of the most influential musicians in rock music. A poignant,unbelievable story of a little nobody who spent his whole life defining himself in relation to the celebrities with whom he associated.