The Firm
(2009)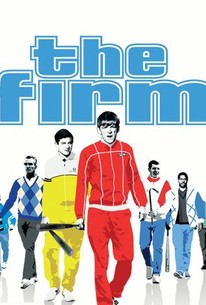 Movie Info
Centers on Dom, a young wannabe football casual who gets drawn into the charismatic but dangerous world of the firm's top boy, Bex. Accepted for his fast mouth and sense of humor, Dom soon becomes one of the boys. But as Bex and his gang clash with rival firms across the country and the violence spirals out of control, Dom realizes he wants out--until he learns it's not that easy to simply walk away.
News & Interviews for The Firm
Critic Reviews for The Firm
Audience Reviews for The Firm
½
I saw UK Blu-ray's The Firm today and... terrible! I liked director Nick Love's The Football Factory and The Business, but this is his worst! I never seen Gary Oldman's 1989 original, but I think better than this! 80s classic music was not greater than The Business! Thank god I sold this Blu-ray on eBay! :-D
Yoshi Sato
½
It had its moments of humour, and it was quite cool for the period aspect of the film... but it lacked much else, really.
R J
20/08/2010 I enjoyed the hard-knock dialogue, it was quite entertaining to listen to. Well, the fact is it's not good morally, but it's a good flick to see why it's not good to do what it is they did, you know wha' I mean? Another one of those "done before" films but hey, same drink different bottle and label. All I know is that it's a brutal flick with maybe a message, maybe, who knows what they're really trying to teach and encourage. Full of violence and wit, dudes with no care in the world may give it a fiver, but I still have my screws. Not a fiver for me but a definite alright watch. With witty dialogues that pack as much of a punch as the brutality in the story.
EightThirty .
Super Reviewer
The Firm Quotes
There are no approved quotes yet for this movie.