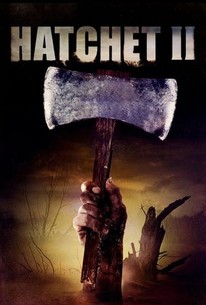 Hatchet II
2010, Horror, 1h 29m
36 Reviews
2,500+ Ratings
What to know
critics consensus
Funnier and more gleefully gory than most slasher sequels, Hatchet II aims for so-bad-it's-good territory, but can't quite hack it. Read critic reviews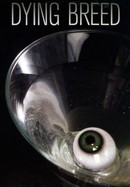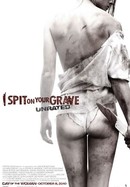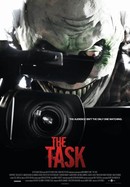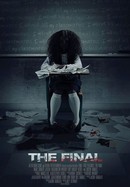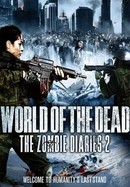 World of the Dead: The Zombie Diaries 2
Where to watch
Rent/buy
Rent/buy
Rent/buy
Rate And Review
Movie Info
A woman (Danielle Harris) returns to the Louisiana swamps to seek revenge against a maniacal killer (Kane Hodder).
News & Interviews for Hatchet II
Audience Reviews for Hatchet II
I remember watching the first Hatchet, but I do not remember reviewing it on this website. I mean I did review it, I just have no recollection of it. But apparently I really enjoyed that movie. I would honestly have to watch it again in order to see if I still have a blast as I seemed to have back when I first watched it. But, honestly, I didn't really think this movie was that good. I honestly don't remember much from the first movie, but I would not doubt that this is very similar to that. I mean it's a sequel to a cult slasher that had some comical touches. You know exactly what you are going to get when your movie is named Hatchet. Lots of incredibly gory and bloody deaths. And this film does not disappoint in that regard in the least. But the film has this idea that it wants to be so bad that it's good, and in some respects it works. But, by and large, it hits more than it misses. For a film that is a little over than 81 minutes long, it's a really slow-paced film all things considered. It's like they press the reset button in order to start over again and they feel the need to give you a, somewhat, long expository period before the shit goes down. There's deaths sprinkled in here and there, but it's a movie that regresses as opposed to progresses. Then again you cannot expect much progress from a lot of slasher sequels. This is, partly, an "origin" story, if you will, in the sense that you get to see what made Victor Crowley the way he did and why he seems to come back even when it looks like he's died. The latter part of that is interesting, but it's not like they do much with it. They just say that he's a repeater and leave it with a simple 'if he gains vengeance on those who murdered him, he can finally be killed.' I suppose you can't expect much of an exploration of interesting concepts in what boils down to a mindless, bloody slasher film. I will say that the gore itself is definitely ridiculous and over-the-top. It doesn't have the best practical effects, but they're purposely campy, so it works in this film's favor. I will say that the movie does have one of the funnier sex scene deaths I've ever seen in a horror film. It got a hearty laugh out of me. The acting isn't great, but it's entertaining in, again, a campy way. Which is what this film intends to be. It's honestly mostly a tribute to old-school slashers and it does that fairly well, even if I wouldn't say this was a good movie, in the least, but it's a fitting tribute. That's about it really. Not a good horror movie, but I can see this movie being more fun to watch with a group of friends as opposed to watching alone. Some great and gory deaths are not enough to make this worth watching though.

Victor Crowley is back. Picking up from where the first film left off, Marybeth went to Reverend Zombie for help and a group of hunters were called for to go back to the marsh and bring back Victor's head. Well, certainly gorier than the first film but it wasn't funny at all this time around. Parry Shen was annoying as hell, why did they get him back? A lot of nice cameos but there lacked a solid plot. Though it deserves credits for trying.

At a certain part of the film, a character asks "so it's kinda like Jason Voorhees?" And you know what? Hatchet II is too much like Friday the 13th series. The original Hatchet didn't aspired to much but was still an ubber gory slasher that moved at a great pace with nice bits of humor here and there. It was an obvious homage to the old slasher flicks but was incredibly fun at doing so, since it never took itself too serious. The problem with Hatchet II is that it takes itself too seriously. Sure, there are moments of humor here and there, very unbalanced, working overal for the most part but it wastes so much on "expanding" the mythos of Victor Crowley it just becomes a drag. And it doesn't advance anything at all on the story. Well, the story on this one is just plain stupid and pointless, taking too long to get to the goods anyways. Fortunently, it delivers on the kills which are brutally satisfying and in large numbers but it all becomes too hollow in the end since there's nothing to care for.

Superior horror sequel. This carries on straight from where the first left off so your right in with the action with our heroine Danielle Harris being terrorised by the ghostly maniac with a hatchet and out for revenge! This time, when she escapes and heads back to the shop where the dodgy tour from the first movie was arranged, crazy shop owner Tony Todd is reluctant but when he finds out one of his employers is missing and that the girl is unknowingly involved with the deformed maniac, due to a family members knowledge of the villain, he sorts out a team of hunters to try and track him down. Cue some great deaths/gore, sex, comedy along with some revalations along the way, Hatchet 2 is everything you'd want from a horror sequel and marks writer/director Adam Green out as one to watch as he's keeping horror alive. Can't wait for the third!
See Details