What to know
critics consensus
Monster Family promises a family-friendly animated monster mash, but succeeds only in delivering a viewing experience so lackluster that parents may find it genuinely frightening. Read critic reviews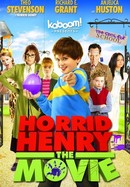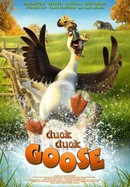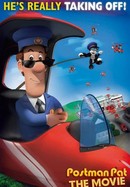 Postman Pat: The Movie - You Know You're the One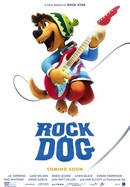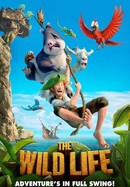 Where to watch
Rent/buy
Free
Subscription
Rent/buy
Rate And Review
Movie Info
Dracula's spell turns a woman and her loved ones into a vampire, a mummy, a werewolf and Frankenstein's monster.
News & Interviews for Happy Family
Audience Reviews for Happy Family
Originally, I was going to watch Phobia 2 but, for reasons beyond my control, ended up watching this instead. Now, of course, this being a horror fest, a lot of you may consider the fact that this movie, being aimed squarely at kids is disqualified from being part of the horror fest. That wouldn't be fair to say given that Frankenweenie and Paranorman, both animated movies aimed at a younger audience (both of which also appealed to adults thanks to their smart and clever scripts, would still qualify as horror movies. Perhaps the aforementioned movies have more horror elements than this one, but this movie is, in fact, not exactly possible if it wasn't for Dracula, Frankenstein, The Mummy and the Wolf-Man. This much is obvious, of course, but the genre these characters originated in is horror. These characters will be forever known as some of the first major horror villains in film history. Essentially, this movie's existence isn't possible without horror writing/films being a thing. So, of course, I feel that this fits in perfectly with the theme of the month. Having said that, though, to say that whether this movie fits in thematically and in terms of quality along with the other films of the month is another thing entirely. Here's the thing, this is clearly a movie that's clearly going after that Hotel Transylvania demographic. You can tell just by the way the characters look and the style of animation. This is the movie for kids whose parents think Hotel Transylvania is too "thematically strong" for them. Either that or for parents who don't want to spend the money to take their kids to see the movie. So, yea, it's a cynically produced movie, it only wants to cash in on a more successful and, ultimately, better franchise. I've not seen the third movie in the Hotel Transylvania franchise, but I've really enjoyed the first two flicks. This is surprising given that it's an Adam Sandler affair. I don't know, there's something about those movies that are, ultimately, charming. Regardless, let's move on shall we? I found this movie interesting in that, for a movie aimed at kids, it has a far more 'serious' plot than I would have imagined. The reason I bring this up is that the Wishbones are an incredibly dysfunctional family. Emma, the mother, wants to foster a sense of family within her, umm, family by making them do things together, like dressing up for Halloween. Frank, the father, is overworked and sleep-deprived, so he's ultimately absent when Emma needs her the most. Max is bullied for being a nerd. And Fay is your typical teenage stereotype, she's rude and is always criticizing her mom for one reason or another. Long story short, Dracula, after a conversation with Emma, decides to turn her into a vampire with the help Baba Yaga, whom he has held captive for 1000 years. He does this in order to lure Emma to marry him, as he can provide everything she needs and she can, essentially, be free of her family. So, at its core, there's a surprisingly more 'real' story at play here. Sometimes things in your family don't go as planned and sometimes they piss the fuck out of you and, honestly, I don't think I've ever seen an animated movie tackle this theme and push it to the point where Emma, legitimately, thinks of giving up her family for a life with Dracula. That's some "dark" shit for a kids' movie. However, having said that, that does not mean that I found any of this to actually be any good. I think first things first, it should be noted that the animation is perfectly solid. But it's perfectly solid in a lifeless sort of way. It's got no personality, no heart, no real effort put into it. And that's a shame, because I'm certain the people behind the making of this movie worked very hard on it, but their efforts don't really come across on-screen. It may as well have been animated by a robot, since it can do exactly everything you want it to do, but it can't infuse it with a sense of style, life and soul. That's everything that this movie lacks in a nutshell. Again, I just feel that this was animated in a way that would grab the attention of kids who liked Hotel Transylvania and they were hoping that those kids would pester their parents and they'd show them the movie. It's piggybacking off of someone else's success. And that's fine, The Asylum made a career of this prior to Sharknado. Transmorphers, for one, is their attempt to cash in on Transformers. But, at least, The Asylum attempts to inject their rip-offs with a sense of humor. This movie doesn't do that. Well, it does, but we'll get to that later. Secondly, in spite of the darker story, it's not like I found it to be any good anyway. None of the characters are fleshed out and they're all just walking stereotypes. There's the typical forced family reunion at the end, where Emma realizes that she wouldn't give up her family for anything in the world. It's all very formulaic and so, so not good. For the family being so dysfunctional, there's nothing that happens in the movie that ever feels like it should be the breaking point for them. Nothing THAT bad ever happens, you just have to go along with the movie's conceit and pretend that what is going on is terrible. The humor is practically non-existent. Its over-reliance on slapstick and fart jokes really kill any chance this had of being good. Because, again, there's no real effort put into any of these jokes, they're just being as broad as they possibly can and, quite frankly, taking the easy way out to avoid actually putting in the effort into writing some legitimately good material. That's not to say there aren't some funny moments, because there are but, of course, with a movie like this, it's really difficult to remember them after you're done with the flick. So, as you may imagine, I wasn't exactly a big fan of this movie. It's the worst movie of this movie, so far, and nothing that I would really recommend. It's just a lazily written and bland animated movie. I'd have to say that it's bad. But it's not as bad as you'd think, it's just the kind of bad that I'll quickly get over and I'll ever forget I watched this come a month's time. I'll just move on, it's that kind of a bad movie. That's not to suggest, however, that you should still waste your time with it. You're likely not going to like it if you're over the age 10. And even if you're UNDER the age of 10, it's gonna be difficult for you little turds to like it anyway. Long story short, don't watch this movie. You'll get over it quickly, but spend your time doing something more productive, like visiting PornHub.
See Details