My Perestroika
2010, Documentary, 1h 27m
26 Reviews
1,000+ Ratings
You might also like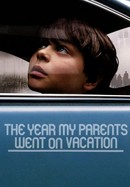 The Year My Parents Went on Vacation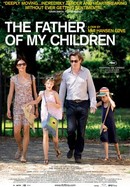 The Father of My Children
Rate And Review
Movie Info
Following the advent of glasnost and perestroika and the eventual collapse of the USSR, the childhood beliefs and ideals of many former Soviets are turned upside down. As the former Communist nation splinters and experiments with democracy and capitalism, five Russians -- married couple Lyuba and Borya, single mother Olga, struggling musician Ruslan and clothing salesman Andrei -- attempt to reconcile their newfound reality with long-held assumptions about what it meant to be Russian.
Audience Reviews for My Perestroika
Fascinating doc follows a group of Russian schoolmates who came of age just as the USSR dissolved, now parents themselves. Juxtaposes footage of their Soviet childhood with the modern upbringing of their own kids, finding haunting parallels. It's an engaging inside look at the social upheaval behind the iron curtain, and how it affected its last generation. Everything comes full circle, and we are left wondering just how much has really changed.

"My Perestroika" is an insightful documentary that takes a personal approach to recent history in the Soviet Union and Russia, seen through the eyes of five former classmates, an entrepreneur, a manager, married teachers and a street musician who have all gone in different directions in their lives. Sadly, there is also a little too much emphasis on very cute kids.(I love how the kids in the old Soviet Union would read books to get information. Those same kids, now grown up, complain about the kids not reading that much nowadays.) From the black and white archival and home movies shot during the 1980's, suddenly with a few exceptions, there is color footage after Brezhnev's passing, and the new world of the Gorbachev years. Change came in rapid bursts. As one person says, it felt like he came back to an entirely different country after he got out of the army in 1986. Suddenly there were punk rockers which could only be a sign of the end.(Kidding!) Gone are the propaganda posters of the old regime, replaced by advertisements for all sorts of products from the west, now available. The only possible exception is the ad for the Putin/Medvedev campaign. Then, there are also signs of history working in a cycle, as the past might not seem so dissimilar after all. Chechnya replaces Afghanistan(neither are mentioned) while terrorism replaces nuclear drills.(While we had duck and cover here in the states, they had gas masks.) After all is said and done, the mood of the citizens, having seen everything, is cynical, not conformist.