The Rain People
(1969)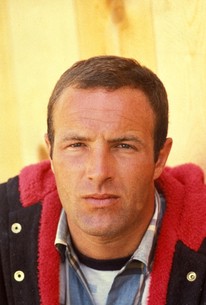 Movie Info
Despite an effort by the Warner Bros. publicity mills to turn The Rain People into an instant cult film upon its first release (the ad campaign stressed the intimacy and humanity of the story), this early Francis Ford Coppola effort would have to wait several years to find its audience. Shirley Knight stars as Natalie, a housewife who, unable to cope with being "trapped" by impending pregnancy, deserts her husband and takes to the road. Eager to start life over, Natalie attaches herself to hitchhiker Kilgannon (James Caan). She is fully aware that Kilgannon, a former football pro, has incurred so much brain damage that he's practically a child but insists upon sticking with him. Along the way, she has a variety of offbeat experiences with such eccentrics as a snake-farmer (Tom Aldredge) and a widowed traffic-cop (Robert Duvall). An unexpectedly violent turn of events, triggered by the traffic cop's troubled daughter (Marya Zimmet), leaves Natalie virtually back where she started. Director Coppola was still laboring under the influence of the French New Wave in The Rain People; there are so many flashbacks and flashforwards that soon even the actors don't know where they stand. Yes, it's an example of youthful cinematic excess, but there's a streak of genius in The Rain People that is impossible to miss. Coppola based his screenplay on his own short story "Echoes."
News & Interviews for The Rain People
Critic Reviews for The Rain People
Audience Reviews for The Rain People
Did you ever just want to take off? Leave your mess and go where the road goes? It's never the answer. You have to turn around some time. If you can even do it anymore. Nowadays, if you use a credit card, if you have a phone or a GPS, you can be found. But somewhere, for a minute, between the exits on the Pennsylvania Turnpike, you feel free. So what's wrong with Natalie? Is she stifled by the roles thrust upon her? Is she at an existential crossroads? Or is she just selfish? Films like The Rain People never answer those questions, they want to leave them open. I'm coming around to the notion that the best movies aren't the ones that take a stand and dare you to reject it. The best films are Rorschach tests for their viewers, where any comments about them tell you more about the speaker than the movie. The Rain People was made in 1969, when its director Francis Ford Coppola was not yet an overindulged genius and was merely a budding genius. It's very much of its time - a road movie, generally plotless, the main character questioning the values that have been thrust upon her, against the backdrop of grotesque Americana. One might wish Coppola had kept making small movies. As impressive as the Godfather movies are, I have trouble with films that ennoble scumbags (I have the same problem with Gone with the Wind). I prefer movies like this. Watch it if you get the chance. It will stay with you.
In the John Huston tradition of losers who take the road to find themsemelves, getting in contact with people with more and deeper needs to their pathetic and meaningless existence. Coppola's first mature plunge in filmmaking hits the right chords. He's both sensitive and crude, when needed for the sake of such a heartbreaking story.
Pierluigi Puccini
Super Reviewer
"Rebels on the road" films were all the rage in the late '60s, but "The Rain People" adds a twist: The rebel is somebody's wife, and she's driving a station wagon. Shirley Knight is newly pregnant, and panicking about the responsibilities of settling down. She has so little sense of identity that she often talks about herself in the third person. While her husband is still asleep, she sneaks away with no clear destination in mind. Soon she picks up a hitchhiker with the ironic nickname "Killer" (James Caan, shorn of his trademark curls). Caan is a former college football star who suffered a career-ending head injury during a game. After some time in a menial job on campus, he left school. He has the vacant demeanor of someone with brain damage (he doesn't even remember how to play "Simon Says"), and others casually mislead and take advantage of him. Knight picks him up, not realizing how alone and helpless he is. He proves harder to unload than expected, partly due to circumstance and partly due to her sympathy. Multiple efforts to secure him a niche fail (the most vivid sequence involves a sleazy poultry farmer whose overstuffed coop might not be allowed on film today), and Caan continues as her sidekick on a trip to nowhere. In the final act, she encounters a small-town highway cop (Robert Duvall) who becomes crucial to the film's climax. Francis Ford Coppola's direction is solid, but does not mark him as a future giant. Realizing his story is minimal, he is content with a slow pace, lingering on driving footage and incidental behavior. The first four minutes don't even contain dialogue. His boldest choice is inserting various flashback fragments to fill in details from the characters' past lives -- this device works quite well, in a French New Wave mode. Meanwhile, all three central performances are striking. Caan's work is particularly impressive, given that he's limited to such a small emotional range in a role which easily could turn farcical. Naturally, the presence of the young Coppola, Caan and Duvall is the most pressing reason to see this minor film (and of course, all three worked on "The Godfather" three years later). Another interesting tidbit is that George Lucas is credited as a "production associate," and in fact made a short documentary called "Filmmaker" about the shoot. My own favorite touch: the roadside stop with a large sign boasting "FREE PICNIC TABLES."
Eric Broome
Super Reviewer
The Rain People Quotes
| | |
| --- | --- |
| Kilgannon: | "The rain people are made of rain, and when they cry, they disappear altogether." |
| Kilgannon: | The rain people are made of rain, and when they cry, they disappear altogether. |
Discussion Forum
Discuss The Rain People on our Movie forum!