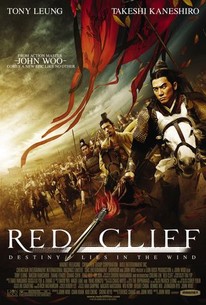 Red Cliff
2008, History/Drama, 2h 28m
116 Reviews
10,000+ Ratings
What to know
critics consensus
Featuring some impressively grand battlefield action, John Woo returns to Asia and returns to form in the process for this lavish and slick historical epic. Read critic reviews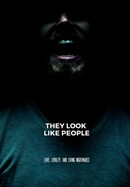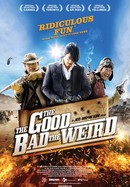 The Good, the Bad, the Weird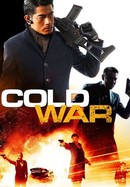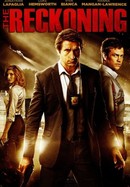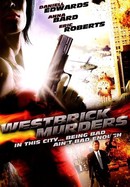 Where to watch
Subscription
Subscription
Rent/buy
Rate And Review
Movie Info
In ancient China, the emperor of the Han Dynasty allows General Cao Cao (Fengyi Zhang) to declare war against the rebellious southern provinces, with the intention of unifying the entire country. Cao's large army quickly advances, killing civilians and soldiers alike. To resist Cao, the southern warlords form an alliance led by Viceroy Zhou Yu (Tony Leung). Outnumbered, Zhou relies upon elaborate formations and unorthodox strategies to fight against Cao's overwhelming forces.
Audience Reviews for Red Cliff
There's a lot of set-up for the main action set pieces of the second film but there are still compelling character dynamics and battles. Woo is mythmaking here, so it is best to view the movie in that vein.

John Woo's epic movie about the historical Chinese battle at the red cliffs has everything you expect from a film of such a scale: interesting characters that grow on you, a great soundtrack, huge spectacle and gorgeous shots, lots of (surprisingly unbloody ) fights and battles, some of which are of course as exaggerated and silly as expected from Asian cinema. Even the shorter cut of the film feels a bit long in the middle part. But the final battle and all the tactics that come with it are really great and offer very enthralling entertainment. It all culminates in an almost Tarantino-esque standoff between the main characters that literally has you on the edge of your seat. Thankfully, while some of his trademarks can be found throughout the film, Woo does not go overboard with his slow-motions or dramatically flying doves. Of course he still had to add a dove, though. Still, great and huge historical cinema.

And thus, John Woo makes his big comeback to Asian cinema, and woah boy, is it big. Asia isn't especially notorious for terribly short ancient action films, yet even they had to step back and split this puppy into two parts, which, I must say, is a dangerous move, because "how could they have possibly known that the first part, alone, was going to do well?" Sarcasm aside, even if this film was just one big film, heaven forbid (Over four-and-a-half hours; believe it or not, I have to get back to a life eventually), I'd imagine they'd still come back for a sequel just for good measure, because this was reportedly the most expensive Asian-financed film ever, and yet, it still made leaps and bounds past its budget with this first part, alone. From the sounds of it, John Woo has once again accomplished an "impossible mission". So yeah, this is essentially the Chinese "Lord of the Rings", only not nearly as good, yet over here in the states, good luck finding someone who's not a film buff who's heard of it, which is a smidge surprising, considering all the years John Woo was over here spreading his name, unless of course people just figured that he wasn't really from Asia, looking at the very American type of action sensibilities he fell into over here, as well as the fact that his name is John. Okay, maybe the John part is going a touch too far, because you'd be surprised how many Asian-borns are named John; it's this film's lead whose name is throwing me off, because his middle and last name is Leung Chiu-Wai, and his first name is Tony, and really, how many Hong Kong men do you know are named Tony? Well, maybe you should keep that name in mind a bit more, because he knows how to pick good films, as this film shows, though perhaps not quite as much as it should, going a touch held back by quite a few factors. Part one clocks in at just under two-and-a-half hours, which is dandy and all when we're talking about an epic that, when accompanied by a second part, clocks in at a total of a bit over three-and-a-half, if not four hours, yet part two is a whole second half, which leaves both films to clock in at a total of just under five hours, which is about the time you start to outstay your welcome, and this couldn't have been done without both films going padded by their own rights, which isn't to say that things don't get a bit too tight to a fault. The film charges out of the gate with a hurried opener and subsequent immediate development stage, so much so that the film actually does something of a pet peeve of mine and sums up multiple battles via montage, and when you have John Woo action, you should know better than to just sum it up montage style, even if it would have made this film, like, an extra hour or two if we were to cover the early stages of the final days of the Han Dynasty. Anyways, the point is that, even at its sprawling runtime, the duology, or whatever you want to call it, kicks off a little bit too quickly, which isn't to say that the hurried occasions only end with the early parts of the development segment. Of course, really, these moments of rushing are, in fact, considerably rare, and what you really need to worry about is, well, quite frankly the opposite of hurried, as made clear by the film's, or rather, both films' international cut, because for theatrical release outside of Asia, they managed to combine both versions into a single film and create a version that was reasonably well-recieved and condensed to run not but a few minutes longer than the complete version of this first part, alone, and while I hear and am sure that the radically abridged version of the film dilutes much bite and is inferior to the complete cut, if not perhaps either parts of the complete cut, the fact of the matter is that they have managed to cut out well over two hours, to little notice from international theatergoers, and I'm betting that what was the whole second half would have to be really, really short if all of that footage was cut from it, so, of course, this film has a lot of fat to trim. Now, quite honestly, the film's length doesn't feel terribly excessive, not so much falling into repetition or even all that much messy bloating, but just simply covering so much material that, after a while, it becomes a smidge convoluted and overblown in a nearly exhausting fashion, while making matters worse by having much material not just bear down on you because it's too great in quantity, but because it also goes tainted by some good old fashion Asian histrionics and moderate melodrama that hold back the film's dramatic punch here and there. The film is indeed massive, yet either gets to massive or not quite massive enough, though, either way, falls victim to messy momentum that slows down its full impact. As it stands, however, it still hits pretty hard, sustaining your investment, keeping you entertained and ultimately leaving you wanting more as John Woo finds not only his return to Asian cinema, but return to form, while flaunting a certain something as well as he always has: syle. John Woo knows his style, and photography directors Lü Yue and Zhang Li know how to back that style up, delivering on colorfully detailed cinematography, with many cleverly slick and elaborate shots that give this film both its style and epic sweep, further complimented by stellar production designs that recreate ancient China intricately, dazzlingly and immersively. Of course, when all of this artistic, technical and production mumbo jumo all fall together in the heat of battle, that's when the film really shines, as John Woo hasn't forgotten his action, and he'll be struck down if he lets you forget, delivering on the tighter action sequences with slick and dynamic choreography and on the much broader action sequences with explosively sweeping concepts and a surprising amount of dynamicity that plunges you into the heat of the warfare and thrills you grandly. Of course, no matter what kind of action sequence Woo delivers upon, the point is that he delivers each time when it comes to action, not just in his concepts and staging of the action, but in his manipulation of the atmosphere, drawing substance from the action in order to give you a feel for the weight and consequence of the combat, making it all the more intense and the film itself all the more compelling, which isn't to say that Woo delivers on this compellingness only during the action, as he also knows how to tell a strong story, and it's a good thing too, because the action, as praise-worthy as it is, isn't quite as prevalent as you would expect (There's a big, Peter Jackson-length battle that directly precedes the final half-hour that's just beautiful, in a manly sort of way, and pretty much makes up for the lack of action in the rest of the film, so don't worry too much kids), unless of course you take into consideration that an epic duology that totals out to be almost five hours isn't likely to spend its whole development stage already busting heads, especially this one. This film is very much the calm before the storm, though, as I spent the better part of the last paragraph emphasizing, maybe it gets to be too calm, for although I'm not asking for one dumb blockbuster battle sequence every second or third scene out of this two-and-a-half hour epic, the film plays out very aware that it's setting up something big by spending its sweet time of two-and-a-half hours on exposition, characterization and other hallmarks of the Asian dramatic epic, complete with a lot of momentum-restraining histrionics. In a situation like this, if your story is strong, like this film's, then your film should turn out just fine, though it certainly helps to have a firm dramatic bite, something that Woo delivers on more often than not. Sure, the film's uneven momentum and many points of histrionics do, as I said, dilute the film's resonance, yet the film is rarely, if ever disengaging, as Woo drenches the film in a consistent degree of intrigue and livliness that creates ceaseless entertainment value, in the midst of which you can find substance and depth that Woo, with the help of his myriad of fine acting talents, draws from with inspired grace and captures your investment in the characters and story, and leaves you thoroughly compelled, or if nothing else, thoroughly entertained. Part one of John Woo's epic vision is a rocky, yet ultimately rewarding one that firmly establishes its tones, intentions and story in a fashion that's entertaining, dramatically impressive and leaves you eager for more, though not to where you forget to enjoy this film, by its own right, while your in its moment. In the end of the beginning, the film has the fewest of hurried occasions and many occasions in which it's anything but, boasting excessive exposition that slightly convolutes the film and certainly makes it rather exhausting, especially considering the plague that is histrionics, thus leaving the film to mark maybe not the most booming debut for John Woo's epic vision, yet stand as a still pretty booming debut, nonethless, boasting lovely and sweeping photography and production designs to compliment the, albeit somewhat underused yet always upstanding action sequences, which also go graced with compelling substance, spawned from John Woo's atmospheric direction that, when combined with a myriad of inspired performances, draws from the film's worthy substance and creates the consistent entertainment value and compellingness needed to make "Red Cliff" an engrossing and rewarding first chapter in John Woo's return to form and study on the booming Battle of Red Cliff that laid in the midst of the end of ancient China's Han Dynasty. 3/5 - Good

*Note* I watched the U.S. theatrical version, which runs 158 minutes, and is a combination of varying amounts of parts 1 and 2 of the original Chinese version. John Woo, after a string of less than stellar Hollywood films, decided to return to China, and, armed with one of his largest budgets ever, came out with this sweeping historical epic based on an epic battle that occurered during China's Three Kingdoms period, during the end of the Han Dynasty (208-209) CE (aka AD). Being into history, yet not very familair with this particular event or section of history, I wasn't able to go into all out historian mode, instead having to spend a lot of time just sitting back and enjoying myself. And enjoy myself I did. This is a lavish, epic historical drama/war film. The action setpieces are well done, and cgi is used as a tool and not a crutch. The music and cinematography are wonderful, and there's some top notch set and costume designs. My real issues here is with the story. I don't know why they felt the need to condense a two part film into a single volume that is the length of either individual part. Doing this makes for some jarring editing, confusing story transitions at times, and some jumbled chronology and character development. I would have been happy watching two separate and unjumbled parts, just like I did with Che and Mesrine. This doesn't ruin things, but it does take away some of the impact, and it might not make things easier on audiences who aren't aware of the actual events and that sort of thing. I could follow things, yes, but still, they could have done a better job assembling this cut. At least the film isn't really dull, so that's good. Since this is Woo, I don't need to get into too much detail about the action and violence. It's well done, awesome, and delivers the goods. Despite how this version handles it, the story is good and intriguing too. Seems very Shakespearean. The performances are good, and honestly, it was a little hard for me to decide which side to root for. Maybe that didn't matter so much since this isn't a depiction of events that really had any bearing on my own life, country, and history. Still though, it's good to have a side to root for once in a while. All in all, a really decent film. I'd give it a far higher rating had I gotten to see the two individual parts, as opposed to this Frankensteined version, but I still think this is a solid enough effort to merit a Strong B to light B+.
See Details