Bob's Burgers: Season 10
(2019 - 2020)
You might also like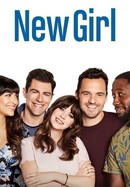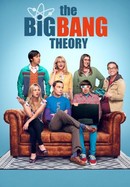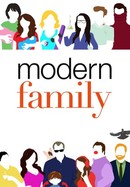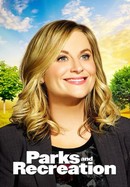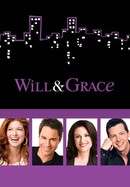 Rate And Review
Bob's Burgers: Season 10 Photos
News & Interviews for Bob's Burgers: Season 10
Audience Reviews for Bob's Burgers: Season 10
I honestly cant tell you why the user rating is down this season as (at least in my opinion) the show is as great as ever, don't let the negative user reviews make you shy away from watching season ten. Definitely one of my favorites, after all how could it not be with 2 Nat episodes!

I'll say it once, say it twice, as many more times necessary: Gene Belcher is the single funniest character in a show with a redeeming, hilarious roster. I hope he's well and his back is doing fine from carrying the weight of almost half of the episodes. I would love to see this series be kept afloat but there's only so much anthology episodes a cartoon can do before it starts to awkwardly dance to the tune of "The Simpsons"—which, if I may add, isn't doing so hot but manages somehow (fuck it, they're The Simpsons).

This is the dumbest adult cartoon I have see. I can't believe it is still running. This show beat Cleveland Show really?

I Don't know if the production of 'Bob's Burger's: The Movie' has been monopolizing the Time -&- Talents of Cast and, moreover, the Writers, but this last Season (10) has seemed very reminiscent of the Game of Groans last (& Worst) Season, where D-&-D (now colloquially known round the world as 'Dumb & Dumber) completely phoned it in during last season's production due to the fact that they were Working/Negotiating on Star Wars, and thus the story (most important part) Crashed & BURNED. So I hope the Movie is at least a bit FUNNIER & BETTER WRITTEN than BB S10, because if it is not, and just goes through the motions w/ No real Story & No Real Humor (see Season 10) this show is, sadly, in major danger of Sinking to the 'Bottom' of our collective Pop Culture's wasteland, where Bad TV/Films go to Die.

That this show still manages to stay fresh in season 10 is a minor miracle. The characters are so well-defined by the writers and actors, it's just a goldmine that doesn't always need a plot of the week to mine for depths. This remains the best family depicted on TV, one that's dysfunctional in only the best ways, but always full of love. It's quirky, a magnet for comedic voice talent, fiercely clever and full of heart.

This is not the show that won my heart.bThe show just lost its way. It's one of the saddest TV moments in history. What can I watch with my kids now....

Seriously lacking in humor, creativity, and supporting characters compared to the last 9 seasons. It used to be a favorite of mine because of the clever humor but now it's just a nice but dull family cartoon

I just LOVE this show so much Linda and her songs, bob and his Beautiful voice and all their hilarious kids

So far Season 10 feels very lackluster. The writers seem to be phoning it in. Maybe the movie has sucked all the juice out of this season? If it's as dull as the first two episodes of S10 have been, it's going to flop.

After watching the 1st episode of season 10. It's still the most cleaver and funniest show on TV.