Where to watch
Buy
Buy
Buy
You might also like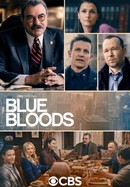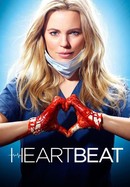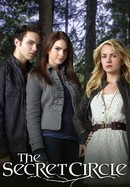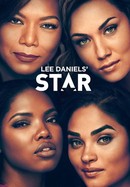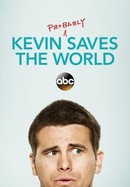 Kevin (Probably) Saves the World
Rate And Review
Episodes
Air date: Sep 12, 2021
It's the start of 1971, and Endeavour finds himself right back in the thick of it when an explosive murder at an Oxford college has potentially far-reaching political ramifications.
View Details
Air date: Sep 19, 2021
Endeavour and the team are called to investigate the murder of a cab driver found dead in his taxi on the outskirts of Oxford.
View Details
Air date: Sep 26, 2021
The team investigates the violent and peculiar murder of an Oxford college don; when Thursday makes an unexpected discovery, Endeavour's suitability to work on the case is compromised and he is side-lined.
View Details
Endeavour: Season 8 Photos
Audience Reviews for Endeavour: Season 8
I think it is one of the best series that exists. Every year has been carefully designed to recreate the time where it is set.

I have been loving all prior 7 seasons of Endeavor. What happened to the writer for season 8? Story lines have been terrible. Even the acting seems to be worse. Are they all burned out and need to end this? After the completely awful, Episode 3, I am done.

Poorly written with highly predictable plot lines. I've really enjoyed Endeavour over the years but the stories have become increasingly uninspired as the seasons progress. Great actors though.

Geesh...what happened? This series was always tightly written and mostly free of contrivances, but season 8 is a dumpster fire. Just watched episode three, and it's quite possibly the dumbest, most cliche-ridden mess I've seen since the last season of New Tricks! So you're supposed to believe that the bus is stuck in a blizzard, and the only thing to do is everyone walk to this creepy hotel where a multiple murder took place. And of course grisly murders ensue with Morse trying to solve. You can't walk anywhere else...right? All of a sudden southern England is the wilderness and people are gonna die by just trying to reach a phone? And every other character in the show seems to be driving fine all over the place in what looks to be maybe 3 inches of snow? Who writes this stuff? The ending is almost totally indecipherable. They even have a woman leading Morse and someone else down the stairs...by knife. What's she gonna do, writers... throw it at them?

In the past this has been a great show, but what happened to the writing in season 8? Character development is strong as always (mostly through the excellent cast), but the plots are terribly written - there's only so much disbelief one is willing to suspend, and by the end of episode 3 it's like a parody of an Agatha Christie mystery; nothing makes any sense, a trio of friendly looking psychopaths running around in jester costumes with kitchen knives and axes avenging the wrongful death of one of theirs over some wacky cooked-up betting scheme - how can one take any of it seriously?

Season 8 was very disappointing. Endeavor is drunk most of the time and not the sharp detective we all enjoyed. The 3 mystery films were shoddy with tied up endings that seemed like the writers just gave up. Don't waste your time. Read a good book instead.

Endeavor has consistently been one of the best written shows on television but Season 8 is shaping up to be pretty dismal.

Poorly written…all three episodes. Russell Lewis was lazy? Ran out of ideas? Characters introduced then forgotten. Striker was so boring I didn't care who was killer. Jim Strange picks up Joanie, flatmate says "She'll be down in a few minutes" then Joan is right behind her! Hate, disparagement of each other. Sam goes missing, then Win attacks Fred? The third episode Terminus made zero sense. Entire season was waste of time I'll never get back! First five seasons were so good! What happened?

Pale shadow of previous series.

Decent but over the top. Bloody killings galore. Not quite up there with Conan Doyle and Christie. Give me little old ladies poisoning each other with cyanide-laced tea.
See Details