Expedition Bigfoot
(2019 - 2020)
Where to watch
Buy
Buy
Buy
You might also like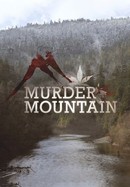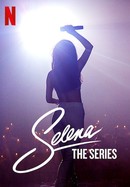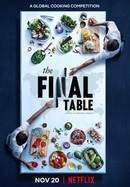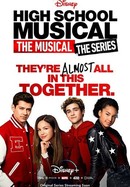 High School Musical: The Musical: The Series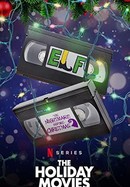 The Holiday Movies That Made Us
Rate And Review
Expedition Bigfoot: Season 1 Photos
There are no critic reviews yet for Expedition Bigfoot: Season 1. Keep checking Rotten Tomatoes for updates!
Audience Reviews for Expedition Bigfoot: Season 1
It was good, it kept my interest. I found myself fascinated by the expertise the team executed. This is my first rotton tomatoes review ever and season 3 of EB is airing as I type. I'm episode 8 and my mind is completely blown!

Not really expecting much, as I watch these types of shows to relax and laugh at them, I sat through this new show because of Doctor Mayor, a primatologist of some renown who is responsible for discovering a new type of mouse lemur. Let me save you the annoyance and the boredom by saying that this is one of the crappiest of a most crappy genre. They don't even bother to hide the stupid things they are saying and doing. At least when we watch MOUNTAIN MONSTERS, we are having fun, the cast is having fun and even the crew joins in because they expect us to know it's a scripted show. These people pretending to be scientists, all the more insulting because they have a genuine scientist with a formerly good reputation—I'm afraid I just can't stand it anymore.

Expidition Bigoof is really disappointing ; dunno how these people ended up hiking in the woods for weeks... Prolly due to COVID era ! They couldn't travel all over the places of the Big Foot sightseeings, so they choose to "hunt" Big Oof... But they are just weirdos in the woods, scarying themselves for show ! Indeed the only monkyesk thing I've seen is the huge lips blonde haired Big Foot, but it seems no one wanna chase her tbfh

Suspenseful and intelligent in the approach to proving or disproving the legend of Bigfoot.

It's funny how do you all make it so easy to shoot and kill black people but can't manage to kill big foot? You type of people are the REAL lunatics!

How sad in every sense is this rubbish!?!

Scientific and captivating!

I think this show is so fake, the first thing that caught my attention was a eye witness that claimed she has encountered grizzly bears in Oregon. There are not any grizzly bears in Oregon! Next two cast members are walking down a path they had to hike into 7 miles, funny thing on their hike by a pond low and behold there was fresh tire tracks. Hmmm. Credible I think not.

Amazing new search..much more evidence discovered already than I had any hopes for! Better than last year, far exceeds my expectations

Are people this gullible? Apparently.
See Details