Famous in Love: Season 1
(2017)
You might also like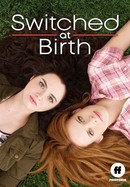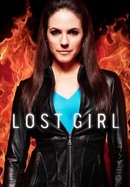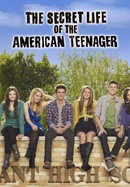 The Secret Life of the American Teenager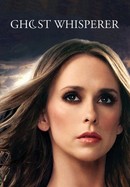 Rate And Review
Famous in Love: Season 1 Photos
News & Interviews for Famous in Love: Season 1
Audience Reviews for Famous in Love: Season 1
it's good but not the best.

Cliche. Bad acting. Bad dialogues. Not so interesting plot (unrealistic as well). Don't bother. May impress 12 year olds who love cheesy love triangles and are easy impressed.

Bella Thorne saves this mixed bag of teenage clichés and what you might call "wannabe clichés," meaning dialogue so dumb that not even the most stereotyped teen ever said it. Plot moves like a wooly mammoth! Staged and directed by Captain Obvious! What saves it? Bella Thorne!

Fame. Jealousy. Controversies. The tales of filmdom. SEASON 01: Most surprising series of the year. It's shocking to know it did not get the recognition it deserved. Yes, it was not like you have never heard the story before. The same old film industry formula. How things work, particularly what are all the trouble the newcomers would face stepping inside the studio. Besides, scams, controversies, personal feud, broken friendship, business deal, press meet, public appearance and many more it covers. I am a film fanatic that I only started to watch the television series in the recent years, but reviewing them was only very recently. The reason I like television series is the details. In films, you won't get that kind of details for a 90 or 120 minute film. But a series of ten episodes and each runs for 40 minutes means an average of seven hours per season. There you go, they can cover every minute detail they want and even more. Some of the parts of the story were intentional, but overall it worked out well. The curiosity it created for its viewers was awesome. At the end of each episode I have been always eager to know what might come in the next. Like I said, it was more a curiosity than suspense. That's the major difference that people who watched it not getting, hence showing displeasure. Three freshmen, as well as close friends living under the same roof have their own agenda to be in the city of Angels. When one of them bags the unexpected role for a feature film, becomes an overnight famous. That leads to change many things around. Never sees the solution, but only the issue gets bigger. At one stage, comes the time everything to be sorted out, but again pulls back with a twist. It all consists of fame, jealousy, disputes and other complications. Like any tale, who end where and what will be the conclusion is the final episode that unfolds. Best casting. I liked all the actors, actresses. Bella Thorne exceptional in the lead. Actually, I did not expect that, having seen her in other films. Definitely the best performance so far I've seen. I hope the second season makes its way. Because it did not end properly. I really disappointed with that. I thought it was going to solve all the puzzle in here itself. But it's good they have saved some of it to take forward in the following season. ...Because there's will be something for us to expect from it than guessing what new it going to give us like in the films that ended comfortable, but after its great commercial success, the filmmakers create a new story, a new adventure out of nothing, except with those fine characters to destroy the original. Anyway, this is a fine programme, but now I'm waiting for the next season. Just don't think it's for teenagers, but for grown ups too. Go for it! 8/10

This show was amazing and addictive! At first, I only watched it because I ADORE Bella Thorne and wanna support anything that allows her incredible acting talents to shine. However, the show is really deep and shows the less glamorous side of Hollywood. A lot of celebs aren't what they appear to be in the public eye, there are a lot of cutthroats that will stomp on people to get what they want, there are manipulative people, you'll have put A LOT of work into something and someone else is going to make it without you being part of it, old friends being at risk of drifting apart, and that celebrities do struggle in life (Fame and fortune doesn't end suffering). The acting (Especially from Bella Thorne as the main character) is wonderful, there are likable characters, it's suspenseful, it feels real and not sugar coated, I never know what will happen, and I absolutely want MORE of this. This better get a season 2 because the only other time I've gotten into a drama show was with Once Upon A Time (Not watching season 7 because season 6 was the perfect ending) and that is saying A LOT! I don't care what the critics say! I read their reviews before watching it and I felt their reactions were absolutely pretentious, rigid, nitpicky, and some things were inaccurate. It's an absolutely wonderful show that I hope to see more of with a season 2 (Plus more seasons).

It was a great show love the plot and how it gives us a. Inside look of how celebrities life are. Also it left us with A bunch of cliff hangers. But after all it's was a amazing show

I like this show for what it is--a teen drama with a lot of flare that hooks you from the very beginning!

A new binge worthy obsession that is full of drama and great acting. Bella Thorne did am amazing job . What's also great is that the sjow is kind of like a soap opera which is cool.

Love! Love! Love! It's different that's for sure but it's a great inside in how life could really go for a new actor / actress! I can't wait for season 2!