The Long Road Home: Miniseries
(2017)
You might also like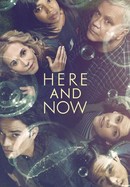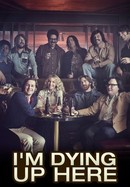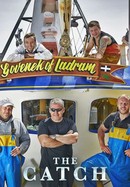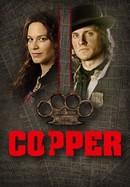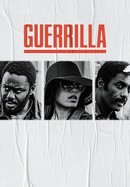 Rate And Review
The Long Road Home: Miniseries Photos
News & Interviews for The Long Road Home: Miniseries
Audience Reviews for The Long Road Home: Miniseries
BEST SHOW EVER! MAKES YOU WANNA CRY. SUPPORT OUR TROOPS, AND AMERICA.

Very well done. Neither glorifies or denigrates, does not demonize or make false heros. I am retired Army and this might be the best representation I have ever seen.

Requires some patience but well worth it in the end. April 2004. The US 1st Cavalry Division has recently relieved the 1st Armored Division in its occupation of Sadr City, Baghdad. Everything seems peaceful until one day a platoon is ambushed in the city while on patrol. The platoon holes up in a house and reinforcements are sent to extract them. However, the relief column is itself ambushed, the main aim of the initial ambush. What follows is a life-and-death struggle against overwhelming odds. Based on actual events. Pretty good, but requires some patience to get there. I was initially expecting a Generation Kill-like series, i.e. based on a true military story, follow a unit and are engaged by the camaraderie, gritty action scenes. However, the series immediately failed on the engagement front. Scenes showing soldiers with their family seemed token, padded and superficially sentimental. The unit brotherhood also seemed quite artificial, with forced, unnatural-feeling dialogue and interactions. The first 2-3 episodes were all like this, to the point where I was thinking of giving up on the series. Comparing it with Generation Kill is obviously a very high standard to emulate, as Generation Kill is one of the best military mini-series of all time (only Band of Brothers is better), so maybe disappointment was inevitable. However, from a point, the series clicked into gear. The soldiers' backstories went from mundane meet-the-family stuff to interesting series of events, linking in with their current situation and revealing their characters. The dialogue and interactions became more plausible. These all lifted the engagement level significantly. In addition. the action got grittier, more intense and more compelling. The final episode is very poignant, with a great emotionally-manipulative twist. Makes the effects of war very realistic and stark. Overall, a good series, just don't give up in the first few episodes – it gets a whole lot better.

I really wanted to like this series, but I can't. It plays like a Disney film flooded with personal opinion, fantasy human responses and bad child actors who were given horrible, overly dramatic roles. Real life human response to these stressful situations are not alway pretty but it's genuine, also providing an open window into the insurgents POV would have made this series far more superior and believable. Honestly, it feels like a soap opera made for housewives, where just about every scenario has a picture perfect response, just like a Disney film would.

I have been forcing myself to watch this series so far up to Episode 4 and don't think I can take much more. The pace of each episode is slow & grueling. The character acting is superficial. A lot of hype with the trailers and TV spots that looked better than the actual series. Not worth the 45 mins run time!

Today I watched episode #3 of The Long Road Home. It's just another war movie with a not-so-subtle liberal slant that's flavored with a good healthy helping of righteous shame. This time Martha Radditz does her dissing of our American military by portraying them as demoralized, bumbling idiots (Where oh where are my flares? I must have dropped them!) . She's snatched the crown away from Oliver Stone. During the 49 minutes of episode #3, I found at least four instances of material purloined from other war movies. Examples: (From Saving Pvt Ryan) What's a good fire fight scene without the soldier who recites scripture before squeezing off a round? (From Platoon) Sgt Barnes is famous for asking some of his pot-smokers, "What do yall know about killing?" In Long Road Home, the word "War" was inserted to replace, "killing". The soldier used the same mocking-type inflection in his delivery. (From American Sniper) An "innocent" child approaches an AK-47 lying on the ground. "Don't pick it up, kid!" states the soldier to himself as he's about to shoot him. (From Blackhawk Down) a Blackhawk helicopter in the streets of Mogadishu is substituted with a Humvee on a Sadar City street. Both overrun by seemingly hundreds of enemy combatants. Our troops went through hell over there, as they've done in every other war and it's our duty to embrace and support them. Fifty years ago it was Martha Radditz and her type that were spitting on my fellow Marines as we returned from Vietnam. She was wrong then and she's not making it alright now. This miniseries is absolute rehashed junk.

Absolutely stunning and viscerally gripping. I would totally recommend it to anyone interested in history. Especially since this history happened no too long ago.

If I was a soldier pinned in by enemy fire in Iraq, I would want rescue by my fellow soldiers as quickly as possible. That probably happens in real life. A fellow soldier getting attacked, heck, you are going to the rescue ASAP. You don't stop and eat, you don't halt the rescue so you can pray.It was so unbelievable that all this angst occurred before anyone attempted a rescue. It turned me off to this series. Not believable.