Musings of a Cigarette-Smoking Man
EPISODE: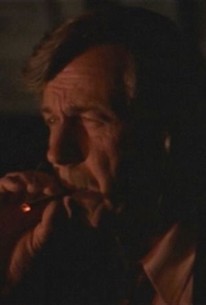 Episode Info
At long last, the secrets behind the ubiquitous Cigarette Smoking Man (William B. Davis) are revealed -- well, most are revealed, at any rate. Lone Gunman member Frohike (Tom Braidwood) presents his findings to Mulder and Scully pertaining to the agents' most persistent opponent -- while CSM listens in on the conversation...with a rifle in his hand. In the course of this epochal X-Files episode, the viewer discovers that CSM was involved in virtually every major conspiracy hatched during the 20th century -- and as a bonus, the mystery of why the Buffalo Bills consistently lose the Super Bowl is finally solved! A heady combination of suspense and self-satire, "Musings of a Cigarette-Smoking Man" was written by Glen Morgan, and was first telecast during sweeps week on November 17, 1996.
Musings of a Cigarette-Smoking Man Photos
Discussion Forum
Discuss The X-Files on our TV talk forum!