Workin' Moms: Season 6
(2022)
Where to watch
Subscription
You might also like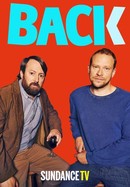 Rate And Review
Audience Reviews for Workin' Moms: Season 6
The fun is dead. Too weird in a forced way

I am a HUGE fan of Workin Moms seasons 1-5. Was so excited for season 6, but like other reviewers have stated, was so disappointed in season 6!! Such shallow writing and contrived scenes. Season 6 did not acknowledge Frankie's departure at all (???), was missing Kate's mom, and overall had shallow storylines including Anne's, which uni-dimensionally highlighted her anger but didn't show the depth of her resolving that or her family dynamics (where was Jayme? What happened to the house they got back at the end of season 5?). Also, hated the character development and addition of Sloane as a main character. Hoping they get a season 7+ to rectify some of this damage -- bring back Juno Rinaldi!!! and Kate's Mom! and restore the show to its authenticity please. Such a good show before Season 6.

I am an overall fan of the show but Season 6 lacked creativity and originality. There were lots of missed opportunities to strengthen story lines, and much of the acting and scenes seemed forced. Also, the writing for Sloan was lackluster - another missed opportunity to expand on the matter of a woman balancing her profession, with motherhood, and loneliness. I am hopeful that Season 7 has a stronger team of writers!

What the hell is wrong with season 6?! New writers? Male writers? Sexualizing Massage therapy sessions and pregnancy ultrasounds is messed up. People have been sexually assaulted in those situations because the porn industry normalizes those fantasys... we don't need a TV series that normally feels relatable, humorous and sometimes empowering women to do that as well. Huge mistake on the writers end. Jenny's character and storyline also sucks. It always has. Other than those things... I use to love the show.