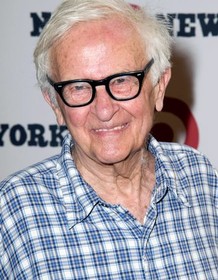 Albert Maysles
Highest Rated: 100% Primary (1960)
Lowest Rated: 67% Stolen (2005)
Birthday: Nov 26, 1926
Birthplace: Brookline, Massachusetts, USA
Alongside his brother David, Albert Maysles became one of the chief exponents of the cinema verité school of documentary filmmaking. After starting his documentary career with films about mental health in Russia and student revolt in Poland, the Maysles brothers joined forces with Richard Leacock, Robert Drew and D.A. Pennebaker to make a series of films, most notably "Primary" (1960), which followed the Democratic primaries between John Kennedy and Hubert Humphrey in Wisconsin, and revolutionized the way documentaries are made. Turning to music, he directed "What's Happening! The Beatles in the USA" (1964) and later made the controversial Rolling Stones film, "Gimme Shelter" (1970), which documented the band's headlining performance at the violence-plagued Altamont Free Concert and captured the fatal stabbing of a concertgoer. In the following decade, the Maysles courted more controversy with "Grey Gardens" (1976), a disturbing look at co-dependency between a mother and daughter that was later turned into a Broadway musical and an Emmy-winning HBO film. Following the death of brother David in 1987, Maysles earned an Oscar nomination for "LaLee's Kin: The Legacy of Cotton" (2001) while making cable films covering everything from abortion and hospice care to Paul McCartney's 9/11 benefit concert in New York City, solidifying his status as one of documentary filmmaking's most celebrated pioneers. He died of natural causes at the age of 88 on March 5, 2015.
Photos
IRIS, l-r: Iris Apfel, director Albert Maylses, 2014. ©Magnolia Pictures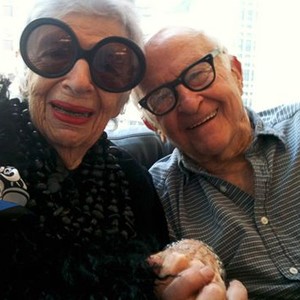 SALESMAN, DIRECTORS DAVID MAYSLES, ALBERT MAYSLES ON SET, 1969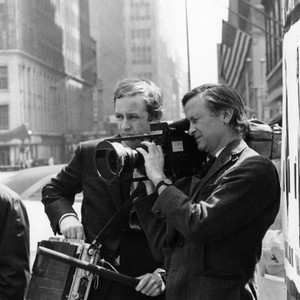 SALESMAN, directors David Maysles, Albert Maysles on set, 1968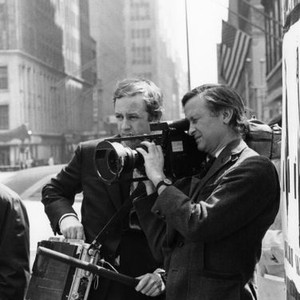 GIMME SHELTER, Albert and David Maysles, director and producers, 1970.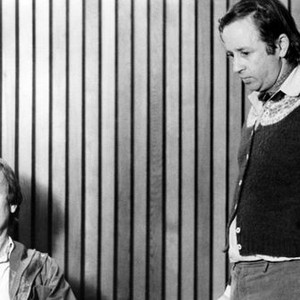 IRIS, director Albert Maylses, 2014. ©Magnolia Pictures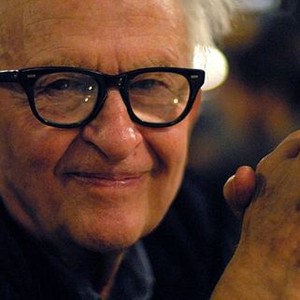 SOUTH OF THE BORDER, from left: Cinematographer Albert Maysles, Hugo Chavez, 2009. ph: Jose Ibanez/©Cinema Libre Studio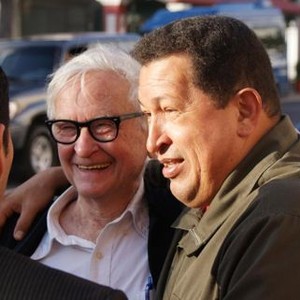 MONTEREY POP, STANDING L-R: ALBERT MAYSLES, ROGER MURPHY, RICHARD LEACOCK, BOB VAN DYKE, TIM CUNNINGHAM, NINA SCHULMAN, JIM DESMOND, JOHN COOKE, BOB NEUWIRTH, BRICE MARDEN, NICK PROFERES, JOHN MADDOX, KNEELING L-R: D.A. PENNEBAKER, ROBERT LEACOCK, BAIRD HERSEY, PETER HANSEN, 1968. ©JANUS FILMS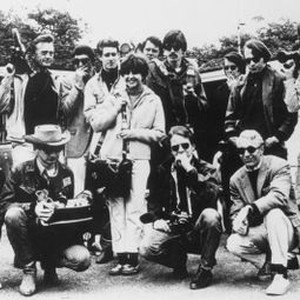 Filmography
Movies
Credit

100%

82%

In Transit
Director,
Cinematographer
-
2015

92%

69%

Born to Fly: Elizabeth Streb vs. Gravity
Cinematographer
$21.2K
2014

98%

80%

Iris
Director,
Cinematographer
$1.3M
2014

No Score Yet

No Score Yet

One Night Stand
Cinematographer
-
2011

82%

59%

The Love We Make
Director,
Cinematographer
-
2011

84%

79%

Soul Power
Cinematographer
$206.8K
2008

No Score Yet

No Score Yet

Sally Gross: The Pleasure of Stillness
Director
-
2007

71%

76%

The Beales of Grey Gardens
Director
-
2006

86%

82%

Gypsy Caravan
Cinematographer
$440.4K
2006

No Score Yet

54%

Not a Photograph: The Mission of Burma Story
Cinematographer
-
2006

86%

60%

The Gates
Director
-
2005

67%

47%

Stolen
Cinematographer
$130.6K
2005

No Score Yet

No Score Yet

The Jeff Koons Show
Cinematographer
-
2004

No Score Yet

100%

LaLee's Kin: The Legacy of Cotton
Director,
Cinematographer
$5.5K
2001

98%

94%

When We Were Kings
Cinematographer
$2.7M
1996

No Score Yet

No Score Yet

To the German People: The Wrapped Reichstag 1971-95
Cinematographer
-
1996

No Score Yet

No Score Yet

Umbrellas
Director
-
1994

No Score Yet

No Score Yet

Christo's Umbrellas
Director
-
1994

No Score Yet

No Score Yet

Accent on the Off Beat
Director,
Cinematographer
-
1994

No Score Yet

No Score Yet

Baroque Duet
Director,
Cinematographer
-
1992

No Score Yet

No Score Yet

Soldiers of Music: Rostropovich Returns to Russia
Director,
Cinematographer
-
1991

No Score Yet

No Score Yet

Christo in Paris
Director
-
1990

No Score Yet

No Score Yet

Islands
Director
-
1986

No Score Yet

No Score Yet

Vladimir Horowitz: The Last Romantic
Director
-
1986

No Score Yet

No Score Yet

Running Fence
Director,
Cinematographer
-
1978

No Score Yet

97%

The Grateful Dead Movie
Cinematographer
-
1977

94%

85%

Grey Gardens
Director,
Producer,
Cinematographer
$31.0K
1975

No Score Yet

No Score Yet

Christo's Valley Curtain
Director,
Producer,
Cinematographer
-
1974

93%

91%

Gimme Shelter
Director,
Cinematographer
$252.6K
1970

96%

90%

Monterey Pop
Cinematographer
$1.5K
1969

100%

89%

Salesman
Director,
Producer,
Cinematographer
-
1969

No Score Yet

No Score Yet

Meet Marlon Brando
Director
-
1966

No Score Yet

No Score Yet

A Visit With Truman Capote
Director
-
1966

No Score Yet

71%

What's Happening! The Beatles in the U.S.A.
Director
-
1964

No Score Yet

No Score Yet

Showman
Director
-
1963

100%

69%

Primary
Cinematographer,
Photographer
-
1960

No Score Yet

No Score Yet

Integration Report I
Cinematographer
-
1960
TV
| | | | Credit | |
| --- | --- | --- | --- | --- |
| No Score Yet | No Score Yet | 30 for 30 | Director | 2009 |