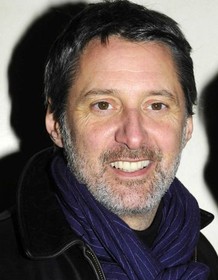 Antoine de Caunes
Highest Rated: 100% The Color of Lies (1999)
Lowest Rated: 51% Mr. Bean's Holiday (2007)
Birthday: Dec 1, 1953
Birthplace: Paris, France
Antoine De Caunes was an actor who had a successful Hollywood career. Early on in his acting career, De Caunes landed roles in various films, including "Pentimento" (1989), "Two Dads and One Mom" (1996) and "C'est Pour la Bonne Cause" (1997). He also appeared in "The Gods Must Be Dancing" (1997), "Man is a Woman" (1998) and "Chili con carne" (1999). His film career continued throughout the nineties and the early 2000s in productions like "The Colour of Lies" (1999) with Sandrine Bonnaire, "La-bas...mon pays" (2000) and "BLANCHE" (2002). Recently, De Caunes directed the biopic drama "Monsieur N" (2005) with Philippe Torreton, "Desaccord Parfait" (2006) with Jean Rochefort and "Coluche, l'histoire d'un mec" (2008). In addition to his directing, De Caunes also appeared on-screen in the comedy sequel "Mr. Bean's Holiday" (2007) with Rowan Atkinson and "48 Heures Par Jour" (2008). Most recently, De Caunes voiced characters in the Alexandra Lamy animated adaptation "Cendrillon au Far West" (2012).
Photos
48 HOURS A DAY, (aka 48 HEURES PAR JOUR), Aure Atika (left), Antoine de Caunes (right), 2008.
48 HOURS A DAY, (aka 48 HEURES PAR JOUR), Antoine de Caunes, Aure Atika, 2008.