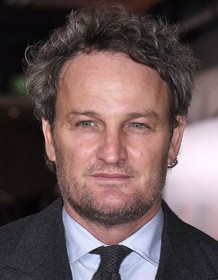 Jason Clarke
Highest Rated: 97% Mudbound (2017)
Lowest Rated: 13% Winchester (2018)
Birthday: Jul 17, 1969
Birthplace: Winton, Queensland, Australia
He may be known for playing pitch-perfect Americans in films like "Public Enemies" (2009), "Lawless" (2012) and "Zero Dark Thirty" (2012). However, to those that have watched him on screen in the United States, the fact that Jason Clarke was born and raised on a sheep farm in Queensland, Australia may come as somewhat of a shock. Known for being that rare form of actor who completely absorbs the characters he's playing, Clarke spends hours on end listening to real people talking in an effort to mask his Australian accent, and fully encapsulate his various on-screen personas. And it would appear that the hard work has paid off. Since 2012 Clarke has appeared in several of Hollywood's highest-profile movies, including the Academy Award-winning "Zero Dark Thirty," and director Baz Luhrmann's star-studded period drama, "The Great Gatsby" (2013), quickly establishing himself as one of Hollywood's most in-demand character actors.
Photos
WINCHESTER, (AKA WINCHESTER: THE HOUSE THAT GHOSTS BUILT), FROM LEFT, HELEN MIRREN, JASON CLARKE, 2018. PH: BEN KING. ©CBS FILMS
EVEREST, from left: Jake Gyllenhaal, Jason Clarke, 2015. ph: Jasin Boland/©Universal Pictures
DAWN OF THE PLANET OF THE APES, from left: Kirk Acevedo, Keri Russell, Jason Clarke, Kodi Smit-McPhee, Enrique Murciano, 2014. ph: David James/TM and ©Copyright Twentieth Century Fox Film Corporation. All rights reserved.
TERMINATOR GENISYS, l-r: Jason Clarke, director Alan Taylor on set, 2015. ph: Melinda Sue Gordon/©Paramount Pictures
EVEREST, Jason Clarke, 2015. ©Universal Pictures
TERMINATOR GENISYS, Jason Clarke, 2015. ph: Melinda Sue Gordon/©Paramount Pictures
PET SEMATARY, FROM LEFT: JASON CLARKE, JOHN LITHGOW, 2019. PH: KERRY HAYES/© PARAMOUNT
TERMINATOR GENISYS, from left: Jason Clarke, Jai Courtney, 2015. ph: Melinda Sue Gordon/©Paramount Pictures
TERMINATOR GENISYS, from left: Courtney B. Vance, Jason Clarke, Dayo Okeniyi, 2015. ph: Melinda Sue Gordon/©Paramount Pictures
TERMINATOR GENISYS, l-r: Jason Clarke, Byung-hun Lee, producer David Ellison, producer Dana Goldberg on set, 2015. ph: Melinda Sue Gordon/©Paramount Pictures
PET SEMATARY, FROM LEFT: JASON CLARKE, JOHN LITHGOW (BACK TURNED), 2019. PH: KERRY HAYES/© PARAMOUNT
TERMINATOR GENISYS, Jason Clarke, 2015. ph: Melinda Sue Gordon/©Paramount Pictures
PET SEMATARY, FROM LEFT: AMY SEIMETZ, HUGO LAVOIE, JASON CLARKE, JETE LAURENCE, 2019. PH: KERRY HAYES/© PARAMOUNT
TERMINATOR GENISYS, Jason Clarke, 2015. ph: Melinda Sue Gordon/©Paramount Pictures
TERMINATOR GENISYS, Jason Clarke, 2015. ph: Melinda Sue Gordon/©Paramount Pictures
ZERO DARK THIRTY, from left: Kyle Chandler, Jason Clarke, 2012, ph: Richard Olley/©Columbia Pictures
TERMINATOR GENISYS, Jason Clarke, 2015. ph: Melinda Sue Gordon/©Paramount Pictures
ALL I SEE IS YOU, FROM LEFT, JASON CLARKE, BLAKE LIVELY, 2016. PH: ROLAND NEVEU. ©OPEN ROAD FILMS
PET SEMATARY, FROM LEFT: JASON CLARKE, DIRECTOR KEVIN KOLSCH, DIRECTOR DENNIS WIDMYER, JOHN LITHGOW, ON SET, 2019. PH: KERRY HAYES/© PARAMOUNT
WINCHESTER, (AKA WINCHESTER: THE HOUSE THAT GHOSTS BUILT), JASON CLARKE (FRONT LEFT), 2018. PH: BEN KING/© CBS FILMS