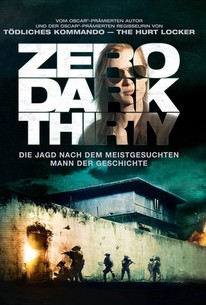 Zero Dark Thirty
2012, Drama/Mystery & thriller, 2h 37m
309 Reviews
100,000+ Ratings
What to know
critics consensus
Gripping, suspenseful, and brilliantly crafted, Zero Dark Thirty dramatizes the hunt for Osama bin Laden with intelligence and an eye for detail. Read critic reviews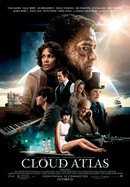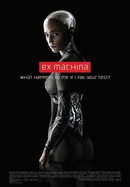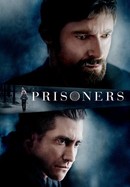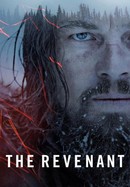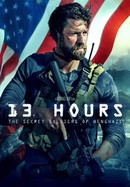 13 Hours: The Secret Soldiers of Benghazi
Where to watch
Rent/buy
Subscription
Rent/buy
Subscription
Rent/buy
Rate And Review
Movie Info
Following the terrorist attacks of Sept. 11, 2001, Osama bin Laden becomes one of the most-wanted men on the planet. The worldwide manhunt for the terrorist leader occupies the resources and attention of two U.S. presidential administrations. Ultimately, it is the work of a dedicated female operative (Jessica Chastain) that proves instrumental in finally locating bin Laden. In May 2011, Navy SEALs launch a nighttime strike, killing bin Laden in his compound in Abbottabad, Pakistan.
News & Interviews for Zero Dark Thirty
Audience Reviews for Zero Dark Thirty
as much as i wanted to like it more there's not a great deal that can be heavily dramatised with this sort of material. it was worth making a film about this subject, i guess, but equally a documentary would've been just as welcome. it didnt come across pro-torture or against it so in that regard wasnt a propaganda piece unless like me you dont believe the guy is even dead and is instead swanning it somewhere living in a 5 star beach cabin paid for unknowingly by the american tax payer. the thing in itself though stands up well enough due to the meandering score and the atmosphere kathryn bigelow is so good at creating as well as jessica chastain's decent enough acting. however it's no hurt locker which really was a great film.

"Zero Dark Thirty" uses drama to tell the story of the terrorism that has been happening to "Americans" for the last 10 years. The plot to "Zero Dark Thirty" is that a woman named "Maya" who works for the government and the military, has experienced the biggest terrorist attacks on "America" for the since 1998 to 2011. During her work for the government she has devoted her time to finding the psychotic man known as "Osama Bin Laden" and bringing down the his followers known as "Al Qaeda". The movie starts off with voices yelling on one of the flights of the "September 11 attacks". This is a dark way to allow the audience to know what the movie is about. Throughout the movie it shows "Maya's" character change as she goes from a shy and awkward girl to a strong and independent woman. There are some scenes in the movie that just are boring and make the movie drag on. The movie's climax is somewhat entertaining; it's filmed in the dark while occasionally showing the perspective of a soldier wearing night vision goggles. "Jessica Chastain" gives the audience a great performance as "Maya" along with "Chris Pratt", he give a splendid performance as well. "Alexandry Desplat" exceeds in composing sad and dramatic music, which fits in perfectly for every scene it is in. One of "Zero Dark Thirty's" biggest problems is the camera work; pretty much every scene in the movie the cameraman is holding the camera, for some scenes it can be found tolerable but others, it's just annoying and overused. If you are a person who enjoys historic dramas then I highly recommend you watch "Zero Dark Thirty" as it has splendid acting, an amazing plot and great music. Although the movie isn't perfect it has some issues these being a not very entertaining climax, some boring scenes and the handheld camera being used too often. I give 2012's "Zero Dark Thirty" a 7.5/10.

The only thing that put me off from watching this was the running time but eventually I got round to watching it even though I expected a boring documentary type film but it was about one of the most important days in recent history so I knew I would take something good away from watching it, It was very gripping from start to finish, It takes us through all the major events post 9/11, It was very well told it can be hard to keep up due to the fact that there was so many weird names being brought up, But when the main focus of the film kicks in it was brilliant, Very well shot and acted by all the cast, Very realistic and deserved all the praise it was given.

What defines this film is its controversial depiction of torture,but what it unearths is much more harrowing and heroic than terrifying. The story revolves around CIA agent Maya, who aims to finish a decades long manhunt for Osama bin Laden while stationed in Pakistan, starting in 2003. Critics are inarguably split on whether they believe the torture depicted in this film is shown as essential in the capture of wanted terrorists, or an accurate portrayal of torture tactics in all their inhumane glory. The characters in the film certainly feel that torturing detainees helps in the process, but it's left vague whether the filmmaker supports this tactic. The story is entertaining on its own merit, helped by the ferocious performance of Chastain, and the unraveling of the mystery right before our eyes. The intricacy of bin Laden's extraction at the hands of the Navy SEAL team was especially interesting to watch, and was supposedly very truthful in its depiction. There's an emotional component for anyone imbibed in post-9/11 dialogue, but there's also entertainment in the planning and investigation behind the scenes.
See Details