What to know
critics consensus
James Whale's classic The Invisible Man features still-sharp special effects, loads of tension, a goofy sense of humor, and a memorable debut from Claude Rains. Read critic reviews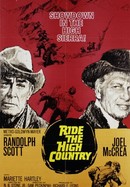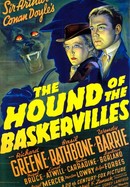 The Hound of the Baskervilles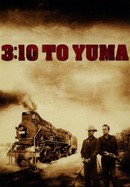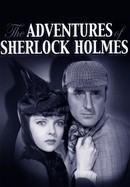 The Adventures of Sherlock Holmes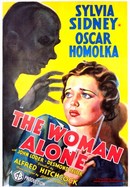 Where to watch
Rent/buy
Rent/buy
Rent/buy
Rate And Review
Movie Info
While researching a new drug, Dr. Jack Griffin (Claude Rains) stumbles on a potion that can make him invisible. When he reveals his new ability to his old mentor (Henry Travers) and his fiancée (Gloria Stuart), it's clear that a side effect of the potion is insanity. Jack goes on a violent rampage, and the police struggle to hunt him down, unable to see their target, while his mentor and his former partner (William Harrigan) desperately try to devise a plan to capture him.
News & Interviews for The Invisible Man
Audience Reviews for The Invisible Man
More of a moral think piece than a horror movie, The Invisible Man is actually a damn fascinating story. Jumping right into things with Griffin already invisible, it shows the questioning of what would you do with this power and how far would it go to your head. Showcasing what were at the time some state-of-the-art effects and a shockingly thorough understanding of how paranoid you really would have to be when dealing with an invisible assailant, the chase for Griffin is really enjoyable to watch, as is his descent into madness. While it is a 30s film so some of the more graphic details of the invisible man are left out, you still get a pretty grim portrayal of the man. Not only that, it's a surprisingly funny film at times with a darkly goofy sense of humor. I really enjoyed it, and it got me interested in the premise and the other entries in the franchise.

Boasting awe-striking special effects that still seem remarkably trailblazing even today, landmark sci-fi adaptation The Invisible Man keeps the wit and thrills fresh 70 years on. Science can't explain the film's seemingly timeless hold on audiences. Film criticism can, however, and it comes down to proven visionary director James Whale and the debut of stage actor Claude Rains. Just a year before, Whale gave audiences a stylish, unqualified classic with Frankenstein, demonstrating a knack for combining humor and horror in a complementary manner that only heightens both. In fact, The Invisible Man at times feels like a folksy English comedy with some frightening moments thrown in. Whatever the approach, it succeeds brilliantly. In this unrated sci-fi Universal classic, a scientist (Rains) finds a way of becoming invisible, but in doing so, he becomes murderously insane. The only reason the film gets thrown into the horror ring is the title characters descent into murderous madness even if the rest remains strictly science fiction. Thankfully, Rains pulls it off in spades without ever fully physically appearing save for one scene. Broadway honed his voice well, which bodes well for his run through this maddening gauntlet. Gloria Stuart, who would go on to win an Oscar in her late '80s for Titanic in 1996, plays his long-suffering fiancée to wonderful effect. Bottom line: Full Transparency

Another James Whale classic! The most psychotic and power crazy villain of the entire Universal Monster saga: The Invisible Man.

The Invisible Man is a successful H.G. Welles adaption, and while being from the early 30s still holds up well as a horror. The great thing about this is what most modern horror films lack, the element of mystery. In the opening scene we don't know who the man is, how he became invisible, what his intents were, the audience knows just as much as the shop keeper. Except we have the title. The special effects in this film are far ahead of there times. It's also highly imaginative, not just an invisible man, but it talks about how he can be seen if his nails are dirty of it there's rain. The narrative of this story feels like a book, in fact you don't have to look on the screen to know whats going on. The film has moments of over acting, but not enough to bother me. The old fashioned environment of this is what makes it great and eerie. Despite being to an extent scary it has a cozy feeling to it. Hollowman tries to recreate a similar concept 70 years later and it was ENJOYABLE (emphasis on enjoyable since it wasn't really good). I prefer the old special effects of The Invisible Man and the more homey environment of this film. One of the most pleasant horror films I've seen lately.
See Details