What to know
critics consensus
Wes Craven's intelligent premise, combined with the horrifying visual appearance of Freddy Krueger, still causes nightmares to this day. Read critic reviews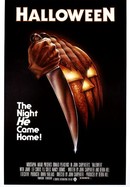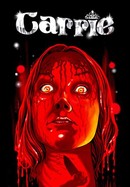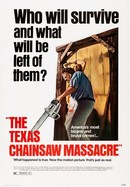 The Texas Chain Saw Massacre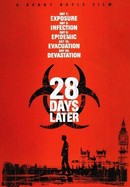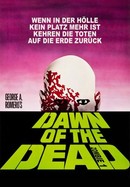 Where to watch
Rent/buy
Rent/buy
Rent/buy
Rate And Review
A Nightmare on Elm Street Videos
A Nightmare on Elm Street Photos
Movie Info
In Wes Craven's classic slasher film, several Midwestern teenagers fall prey to Freddy Krueger (Robert Englund), a disfigured midnight mangler who preys on the teenagers in their dreams -- which, in turn, kills them in reality. After investigating the phenomenon, Nancy (Heather Langenkamp) begins to suspect that a dark secret kept by her and her friends' parents may be the key to unraveling the mystery, but can Nancy and her boyfriend Glen (Johnny Depp) solve the puzzle before it's too late?
News & Interviews for A Nightmare on Elm Street
Audience Reviews for A Nightmare on Elm Street
Not many films really dare and try to encapsulate the mysterious relationship between the dream world and reality, but A Nightmare on Elm Street is one of the few films to tackle it, and have a ton of fun in the process. Directed by the horror legend, Wes Craven, A Nightmare on Elm Street came out right around the peak for the 'Slasher' film. (some even credit it for revitalizing the genre) The popularity for the genre and the film specifically is obviously through the roof. But I was interested to see just how well it holds up 32 years later, especially for a casual horror fan like me. But it surprisingly fared well for my tastes. Certain aspects, such as the vintage 80's soundtrack/score are a bit dated, but the ideas and themes can live on for multiple generations. The premise of having a serial killer haunt and murder people in their dreams is a fascinating idea, and one that plays extremely well in a horror flick. Not being able to sleep with the lights off is one thing, but not being able to sleep at all is another thing entirely. It's a villain you can't run away from or kill the way you can kill a normal person, which definitely adds to the mystique and wonder to the great Freddy Krueger. At first, you question what the real stakes are for a villain who is essentially a fantasy in a few teen's imagination, but Krueger certainly puts an end to that question rather quickly. Craven brings plenty of nuance and uniqueness to the story, but I do think the dialogue and acting could have been a little bit better. The cast isn't full of Oscar winners or anything, but I wish I would have been more attached to the characters so that when Freddy strikes, it's a meaningful death. However, I give Craven credit for pulling a bit of a bait and switch in terms of main characters and obviously finding the talent of Johnny Depp. A few logic issues and character tropes don't prevent this from being one of the horror classic of the 20th century. Simply Craven's imagination is enough to give this film more than one look. A Nightmare on Elm Street is a treat even the most hesitant horror fans. +Craven's neat direction +What an ending +Dream/reality ideas -Dialogue/acting could be improved 8.1/10

An original and fun horror piece that combines the element of jumpscares and a thought provoking script that will make you ever wan't to sleep again. Though this film is overrated immensely it is still a recommendation to watch to pay respect to early horror films that paved the way for current horror projects. This film should've landed more in the 64%-71% in my personal opinion.

Wes Craven is known for revolutionizing horror and this unique film changed horror in the 1980s. The movie is simple and keeps a great pace, being sure to dole out the horror sporadically to always make you feel on edge, even during the day. The effects stand the test of time and makes A Nightmare On Elm Street just as scary today as it was in 1984. Excellent classic horror movie that changed the game.

Best one of the series. An ingenious, intriguing and altogether first-rate horror film premise.
See Details