No Sad Songs for Me
1950, Drama, 1h 29m
1 Reviews
100+ Ratings
You might also like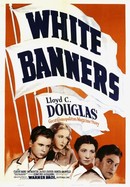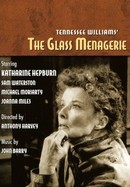 Rate And Review
No Sad Songs for Me Photos
Movie Info
Upon being diagnosed with terminal cancer, selfless suburban housewife Mary Scott (Margaret Sullavan) makes the ultimate sacrifice: she decides to keep the unpleasant news from her husband, Brad (Wendell Corey), and daughter, Polly, to avoid devastating her loved ones. Instead, Mary encourages Brad's affair with a co-worker (Viveca Lindfors), and even grooms the other woman to take her place. But as Mary's illness progresses, keeping it a secret presents a considerable challenge.
Audience Reviews for No Sad Songs for Me
Cast: Margaret Sullivan, Wendell Corey, Viveca Lindfors, Natalie Wood, John McIntire, Ann Doran, Dorothy Tree, Richard Quine, Jeanette Nolan Director: Rudolph Mate Summary: Rudolph Mate directs this sentimental melodrama about a ridiculously self-sacrificing wife based on the book by Ruth Southard and starring a 12-year-old Natalie Wood. Mary Scott (Margaret Sullavan) is... read more pregnant when she finds out that she has terminal cancer with only a few months left to live. She keeps this information a secret from her husband, Brad Scott (Wendell Corey), who is carrying on an affair with his assistant, Chris Radna (Viveca Lindfors). My Thoughts: "A beautiful story about a strong mother and wife who struggles in silence with her disease and the acceptance that she is dying. Her husband Brad is fascinated by Chris and even starts a somewhat affair with her which infuriates you but you also believe that he's absolutely in love with his wife. Instead of ripping into Brad like a wife these days would, she sees this as an opportunity for Brad to be happy after she is gone, and sees Chris as someone who may be a good mother to her young Polly. Chris is not someone you will hate even though you want too. Great story."