What to know
critics consensus
Kevin Hart's livewire presence gives Ride Along a shot of necessary energy, but it isn't enough to rescue this would-be comedy from the buddy-cop doldrums. Read critic reviews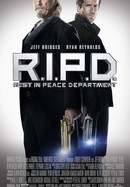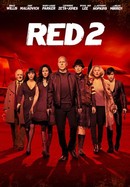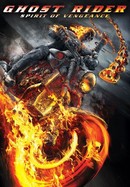 Ghost Rider: Spirit of Vengeance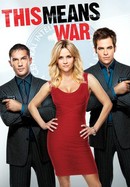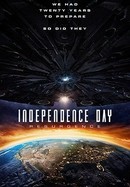 Independence Day: Resurgence
Where to watch
Rent/buy
Rent/buy
Subscription
Rent/buy
Rate And Review
Movie Info
For two years, security guard Ben (Kevin Hart) has tried to convince James (Ice Cube), a veteran cop, that he is worthy of James' sister, Angela. When Ben is finally accepted into the police academy, James decides to test his mettle by inviting him along on a shift deliberately designed to scare the trainee. However, events take an unexpected turn when their wild night leads to Atlanta's most-notorious criminal and Ben's rapid-fire mouth proves as dangerous as the bullets whizzing by them.
News & Interviews for Ride Along
Audience Reviews for Ride Along
Kevin Hart leads this film, endlessly goofing on his popular (at least in the United States) ghetto movie persona. Ice Cube is his partner, the serious one, in this action comedy that's like every police/buddy/action comedy that's come before. There's even scenes where they get chewed out by the police captain: "You guys can't do whatever you're doing or the mayor's gonna have my job! But I'll give you one more chance..." It's not terribly awful, which is as best as I can recommend, but Kevin Hart's schtick (like Lou Costello's or Bob Hope's, both of who played the fast talking cowardly act, come to think of it) only goes so far.

This is pretty much every buddy cop film you have ever seen. This one certainly benefits from Kevin Hart's energetic presence and his chemistry with Ice Cube is pretty good all things considered. Hart, at this stage of his film career, reminds me of Eddie Murphy when he first started. Now I'll never say that Hart is funnier than Murphy, but I'm somewhat reminded of him when I see Hart and the success he's achieved as a stand-up comic and an actor. Really, if it wasn't for him I don't think this film would've gotten the rating it did. I'm not suggesting it's great comedy, it's not even good comedy, but Hart is entertaining as this almost childlike character who's jut trying to prove that he's worth being with James' sister. Of course this reeks of sexism as the only person who really should decided if Ben is worth her time or not is actually Angela, but I suppose there was no real thought put into the actual scripting for the film, as it runs the gamut of cop film cliches. Betrayals, dirty cops, hostage situations involving one of the main character's family. You've seen it all before. This is a script that is certainly on cruise control, it's just content to let Kevin Hart go nuts in order to give the appearance that it's an inspired film, when it's anything but. Take Hart out of this film and you have a considerably worse film. Some would say you have a worse film WITH him in it. But you have to take the positives where you can find them, right? You could argue that I'm being far too generous with the rating I'm giving the film, but I was entertained by some of Hart's antics, and his chemistry with Ice Cube is fairly solid. Perhaps I was in a good mood and I'd have hated this film any other day. Perhaps saying I was entertained by Hart's antics is going too far, it's a combination of entertainment and amusement. I guess I just respect a person's willingness to do just about anything to get a laugh. Perhaps it wasn't as extreme as some others I've seen. Rob McElhenney putting on 50 pounds for a season of It's Always Sunny in Philadelphia. There's a man who'd do anything for comedy as he pretty much put his own health at risk in order to give the show some new jokes/ideas to play with during that season. But Hart is, at the very least, very willing to make an absolute fool of himself for the sake of getting a laugh. And I respect that. Of course his schtick doesn't always work as he can become incredibly annoying when he raises his voice past its allotted range. Very screechy voice, something Ice Cube even makes reference to. Still, the guy is likable. Ice Cube is Ice Cube...the guy literally has no range as an actor. He's either moderately angry...or he's pissed off. That's all you get, but he makes for a decent straight man for all of Hart's silliness. You could tell that there were times when Ice Cube was just really trying to keep from laughing at this tiny man and how goofy he was. I bet that the gag reel is actually funnier than this film, it wouldn't surprise me in the least. The sequel has already been announced, and probably begun filming already, so I sure hope that more effort is put into that script than there was this time around. Because if it wasn't for Kevin Hart and his energetic presence, I can see myself really hating this film. Objectively speaking, this isn't a good movie by any means. It's barely even average, it's obvious this isn't meant to be taken as something more than it is. No hidden message about the human condition or social commentary, it's just a goofy buddy cop film, and for people who are into that, this film delivers the goods.

2014 may be Kevin Hart's year when it comes to comedy. He has been fantastic. Between "Grudge Match"(which was technically a Dec '13), "About Last Night" and now "Ride Along" the guy is on a tear. He is hilarious, and probably the most consistently funny comedian working today. Even if he plays the same character in all his movies, it's a very funny character. He and Ice Cube play off each other very well, and I'm sure there will be some sequels. Hopefully they will be just as funny, which I'm sure they will be. This is one of the funniest buddy cop movies to come out in a while, that at times is cliched, but Hart makes it work. If you don't like Hart,. then this isn't for you. But if you are a Kevin Hart fan, then I don't know how you can't like this movie. May not be something that will be considered a classic or anything, but definitely still worth a watch for some laughs.

Bad reviews for this action comedy directed by Tim Story and written by Greg Coolidge, Jason Mantzoukas, Phil Hay, and Matt Manfredi, didn't stop me watching it. Mainly, because I like watching a film starring Ice Cube... plus when you have Kevin Hart, John Leguizamo, Bryan Callen, Tika Sumpter and Laurence Fishburne... doesn't sound too bad. The movie story opens with James Payton (Ice Cube), on an undercover operation where fake passports are being smuggled into Atlanta, an operation that James believes would lead him to catch a man named "Omar". After a shootout with the smugglers, and a car chase that leads one injured, the lieutenant leading the case ask James to drop the case on "Omar", something James doesn't. Ben Barber (Kevin Hart), a fast-talking, jumpy high school security guard, applies for the Atlanta City Police Academy, and when he gets in, decides to ask James for his blessings to marry his sister Angela (Tika Sumpter). James then says Ben has to be worthy of Angela, making him go on a "ride along" to prove it. As usually, Ice is cold and mean, while Kevin is warm and happy... that combination worked well in this movie. I wish that the screenwriters were braver, that way they would invent new situations, not just sticking to the old cliché formula. But, it is still good enough for an evening with lots of popcorn!
See Details