Sing a Song of Sex (Nihon shunka-ko)(A Treatise on Japanese Bawdy Songs)
(1967)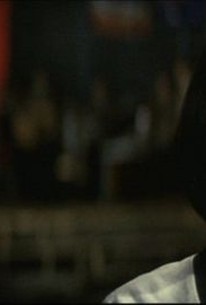 AUDIENCE SCORE
Critic Consensus: No consensus yet.
Sing a Song of Sex (Nihon shunka-ko)(A Treatise on Japanese Bawdy Songs) Photos
Movie Info
Four sexually hungry high school students preparing for their university entrance exams meet up with an inebriated teacher singing bawdy drinking songs. This encounter sets them on a less than academic path.
Critic Reviews for Sing a Song of Sex (Nihon shunka-ko)(A Treatise on Japanese Bawdy Songs)
There are no critic reviews yet for Sing a Song of Sex (Nihon shunka-ko)(A Treatise on Japanese Bawdy Songs). Keep checking Rotten Tomatoes for updates!
Audience Reviews for Sing a Song of Sex (Nihon shunka-ko)(A Treatise on Japanese Bawdy Songs)
½
"Sing a Song of Sex" (sometimes called "A Treatise on Japanese Bawdy Songs") was reportedly shot without a script, and this is apparent while watching. I've seen 10 or 11 Nagisa Oshima films now and, sorry to say, this is my least favorite of the bunch. The film's first half is far stronger than its second. The story opens with male students Nakamura and Ueda, fresh from taking their pre-college exams. But these flippant youths aren't nervous about the results, and instead amuse themselves with puffing multiple cigarettes at once. A desirable girl walks across the quad, and Nakamura leers that he noticed her sitting in seat #469 during the test. Then the topic of Vietnam is introduced, via a table soliciting signatures of protest. The boys see the girl approach the petition and follow her, hoping to find out her name. A wary look is exchanged as she signs, and the activist presses the boys to sign too. They do, but obnoxiously scrawl the names "Ayma Joke" and "Guy Hu-Sux." Two other friends, Hiroi and Maruyama, enter. The four wander off in the snow and encounter a solemn march against Foundation Day, a recently revived national holiday. The boys casually proceed onward, while the protest coincidentally trudges behind them. A central theme emerges: Japan's young people are slack about political causes, and instead pursue their own indulgent vices. The boys spot their teacher Mr. Otake (Juzo Itami, later a successful director himself) parting ways with an unknown woman. They follow her, speculating about her relationship with him. After Nakamura exchanges a few awkward lines with her, they return to the streets, strolling past garish advertisements for movies and strip clubs (an extremely Godard-like scene). The group ends up tagging along with three female students to meet Otake at a crowded restaurant. Another set of tables loudly sings in the background. This is only the first appearance of ritual song, a motif which is soon pushed to exasperating overkill. Meanwhile, Otake is not much of a role model -- he smokes, drinks too much and begins warbling a crass song about sexual conquests. A bit later, he gives a slurred lecture about how such music represents "the suppressed voices of the people." Aha. *SPOILER WARNING* The party stays overnight in a hotel as Otake, the boys and the girls take separate quarters. The boys conspire to win admittance into the girls' room, but are rebuffed. Then Nakamura checks on Otake, and finds him fast asleep in a drunken haze. The stumbling Otake has accidentally detached the hose leading to the heater, and the room is filling with deadly gas. Nakamura notices this, but leaves without intervening -- though not before smugly crooning the teacher's dirty song back into his unconscious face. The tune is neither witty nor catchy, and grows more irritating with each repetition. It is repeated many times. In the morning, the girls burst crying into the room because Otake has been found dead (the actresses' droning sobs are wholly unconvincing). The boys react with callous nonchalance, and later cruelly tease the girls that they disconnected the hose. Meanwhile, Nakamura delays revealing his legitimate guilt. The story is solid up to this point, but the second act takes an erratic turn and goes astray. The boys indulge a detailed fantasy about "#469," where they rape her during an exam in front of their classmates. (The scene is not explicit.) Then they further fantasize about confessing these thoughts to her. Eventually, the film peaks with a lengthy sequence at #469's family estate, where a yard full of Vietnam protesters aimlessly sings American folk songs such as "This Land Is Your Land," "We Shall Overcome" and "Michael, Row the Boat Ashore" over and over. The contrast between these songs and the boys' naughty ditty again emphasizes the thematic clash of politics and sex. I may have detailed too much already, so let's just say that rape returns again as a provocative subject for discussion. Oshima also inserts what seems to be a pet topic for him: the Japanese people's unjust disrespect for Koreans. The ending is quite odd, and includes stilted behavior which is neither plausible nor unmistakably surreal. And the irritating songs never stop. "Let's go on to the tenth case...ho, ho! Doing it with a blueblood, ho! Do it in formal wear, ho, ho!" Awful. Just awful. Was something lost in translation?
Eric Broome
Super Reviewer
Sing a Song of Sex (Nihon shunka-ko)(A Treatise on Japanese Bawdy Songs) Quotes
There are no approved quotes yet for this movie.