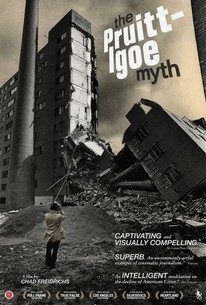 The Pruitt-Igoe Myth
2011, Documentary, 1h 23m
22 Reviews
250+ Ratings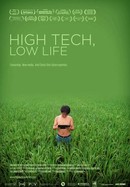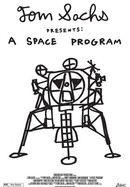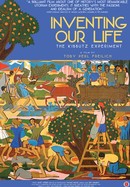 Inventing Our Life: The Kibbutz Experiment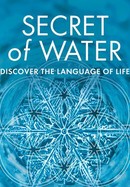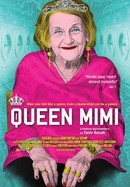 Rate And Review
The Pruitt-Igoe Myth Photos
Movie Info
Filmmaker Chad Freidrichs examines the development and failure of a 1950s housing estate in St. Louis.
Audience Reviews for The Pruitt-Igoe Myth
History is often much more complex than originally presented. That is especially true with the heartbreaking documentary "The Pruitt-Igoe Myth" about the failed eponymous housing projects in St. Louis that were built in the 1950's to house low income families who had previously lived in slums and imploded in the 1970's when it proved to be unsalvageable. Today that lot is populated only by trees, as nature seeks to reclaim the land. Along with an excellent use of archival material to detail the horrible conditions of the slums, what St. Louis once looked like(there is a brief mention of proposed city improvements, only some of which came to fruition) and a before and after view of the projects which is stunning, the documentary makes great use of the former residents, who were scattered throughout the city after the projects closed, telling their own stories, starting with newspaper columnist Sylvester Brown in 2005 touring the vacant lot. This allows details of living in the projects to be filled in, such as the hope of the residents moving in from the slums into as one person puts it a "a penthouse for the poor." That same great view of St. Louis turns into a nightmare for authorities later when the buildings eventually became abandoned and the towers turn into lookout posts for criminals. To the casual observer, it might seem like the idea of public housing was inherently at fault but there were other causes in play, some which the city leaders could foresee and others which were outside of their power. They thought the population of St. Louis would continue growing after World War II when it in effect it decreased dramatically due to white flight to the suburbs due to the same federal housing act of 1949 that made the projects possible, also allowed families to get a loan for a new home cheaper in the suburbs than renting an apartment in the city.(St. Louis was not the only city this happened to. It just had the perfect conditions.) As the city tax base fell apart, that gave the city less money to maintain the projects which instantly fell into a state of neglect and segregation, as jobs also migrated out to the suburbs away from where the workers lived. This gave the opponents more fuel against the projects as even the original proponents sometimes operated out of ulterior motives to clean up the city. The failure to mention mass transportation which probably also suffered is the documentary's only big misstep.
See Details