American Vandal: Season 1
(2017)
Where to watch
Subscription
Buy from $1.99
You might also like
What We Do in the Shadows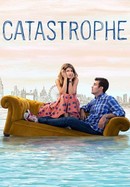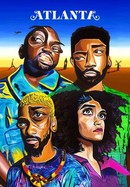 Full Frontal With Samantha Bee
Rate And Review
American Vandal: Season 1 Photos
News & Interviews for American Vandal: Season 1
Audience Reviews for American Vandal: Season 1
This show was amazing. It's so fresh and unique. As a high school student myself, I can say that the show portrays high school very well, in contrast with other "high school"-set media nowadays. It was a whole roller coaster and they really knew how to hit my mystery-seeking spot.

Incisive reasoning tightly argued for an interesting case. I literally paid 100% attention to each small detail cause I was so excited and curious to find out who was guilty. Everything is just getting better episode after episode till the finale. What a show!

Truly one of the best comedies I've ever seen (tv and film). Brilliantly written satire, that has a sincere core. It is a satire, but unlike most I've seen, it really paints each character out to be human and lovable (other than Ms.Shapiro lmao).

Agreed to watch this with my teenage son, but thought it would be annoying, immature, braindead 'teenie' (and American!) rubbish. Happily, I was proven woefully wrong, some bits are hilarious, and very well produced, a recommended watch.

SOOO GOOD! As someone who loves true crime docs, this is truly FANTASTIC! Definitely something I would watch again even though I now know "who did it" cause it's still that fun!

Very-very funny, clever and shocking at the same time. Absoulute banger and must watch if you like these kidna things.

A very different and interesting TV show, because it mixes a crime investigation with a teen prank. The outcome is very satisfying!

the constant repetition is annoying and the conclusion anti climatic. But one has to look at this in a bigger picture, a commentary about being a teenager in a social media as with lots of dicks flying around. in the end i guess every one drew the dicks. my opinion, the fake cpr girl.

Sure, it's "entertaining" if you're able to set aside American Vandal's downright ridiculous-to-its-very-bones plot but I, unfortunately, was not able to.

who painted the dicks?..... who cares?