You might also like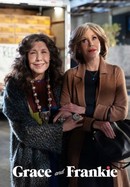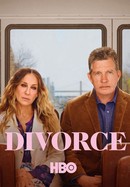 The Girlfriend Experience
Rate And Review
News & Interviews for Baskets: Season 2
Audience Reviews for Baskets: Season 2
Even better than the 1st season.

I thought this show was a comedy... it is consistently hilarious, but I did not expect to get this attached to the characters.

Mrs Baskets is one of the best characters ever on TV in her utter realness. She's everyone's mom. I'm perpetually afraid that they will hurt her but that also makes her compelling and poignant.

Excellent stuff. Characters deepen and ripen. Quite enjoyed it.

Maintains everything that made the first season great.

Baskets finds a stronger voice in its sophomore year, offering a series that is both more vibrant and affecting. The writers really went all out this year in finding fresh scenarios for the Baskets to get into, and there's plenty of slapstick-ey set-pieces that work wonders with the show's carnival-esque aethetic. Zach Galifianakis continues to do his best work to date here too, with his protagonist of Chip Baskets being about as lovable a loser they come, and possibly the closest we'll ever get to a cinematic interpretation of A Conferderacy of Dunces' Ignatius J. Reilly (a role that Galifianakis had indeed been plugged for in a film adaptation). Still, like the first season, perhaps the real star of Baskets is that of Louie Anderson, as his portrayal of Christine is amusing and sympathetic in a way few would expect, and the writers continue to find more intriguing layers to give to her character. Poetic, somber and gently hilarious, Baskets is proof that there is still much more potential to be found in tv series of the post-Louie variety.

I laughed I literally cried and I loved this show... this show is WAY underrated but its one of the most charming and down to earth shows I've ever seen. More of a drama than a comedy.

I am surprised that the ratings for this show are so high. I really like it, but I know others that hate it. You will only have to watch about 5 minutes to see which side you are on. But, I for one and thrilled it is doing well and can't wait for season 3!

Its unconventional deadpan atmosphere may be too grim for some, but Zach Galiafianakis' and Louie Anderson's comic timing are spot-on.

FX's dark comedy Baskets continues to clown around in Season 2. After leaving home Chip Baskets joins a homeless group of street performers, but is forced to seek help from his mother when tragedy strikes. And while helping her son, Mrs. Baskets strikes up an unlikely friendship that leads to something more. This season Louie Anderson steps up and takes on a bigger role, and Zach Galifianakis stretches himself a bit, doing more switches between twin brothers Chip and Dale; further developing each of them. Yet the writing is still pretty weak, letting some of the sketches go on too long and leaving several story threads undeveloped. Still, Season 2 of Baskets, while it has problems, delivers some laughs and has some poignant things to say about family.