Beauty and the Beast: Season 1
(2012 - 2013)
You might also like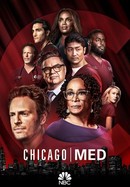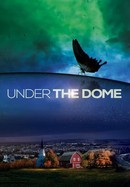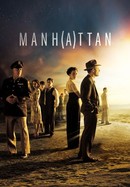 Rate And Review
Beauty and the Beast: Season 1 Photos
Audience Reviews for Beauty and the Beast: Season 1
We loved this show. Wish it was on for more seasons.

It's an awesome show. I know the bad reviews from other people are probably because is a guy saving a girl constantly but its an awesome show.

I LOVE season one. I don't care how hokey, how silly, or how whatever people think it is. It's my guilty pleasure! LOVE THESE TWO.

Kristin Kreuk makes it worth the watch but the first season is nothing new and the writing is often unintentionally hilarious.

I love beauty and the beast my favorite tv season I love all of the episodes and give me a shoutout on instagram @jay_the.kidd

I loved it. I found BATB on the Netflix last June. I started watching and was hooked before I finished the pilot. I loved the Super Soldier premise and the actors really sold it! I bought the complete series before I finished the first season.

It's nice to stream in the background but the forced middle school angst rivals Twilight's. Every time I start to enjoy the show, another secondary boyfriend/girlfriend conveniently dies and reminds me that it's just a romance novel.

Beauty and the Beast is a textbook example of a middlebrow sci-fi soap. .If you pace yourself to weekly episodes it's not bad but when I tried binge watching it I lost patience. SPOILER ALERT It basically takes the Hulk story and turn it into a romantic TV series. The problem is the writing and it often contradicts itself aside from glaring issues with logic. During season 3 it becomes oddly trite, likely because it's attempting to pull the "Once Upon a Time" viewers. It never quite settles into itself and instead borrows story line from successful movies and series. For the most part I think it's correct to try to appeal to teenage audiences who likely won't care.

"Beauty and the Beast," TV show, is known best for its action and romance. Although it is originally an animated fairytale, this show brings it to modern day time and makes it more realistic. The characters wear modern day clothing, have modern day jobs, and live modern day lives. Even though the show is set in modern timing, there are still magical things happening such as Vincent Keller (Jay Ryan) turning into the beast. The best thing about the show is how much Vincent loves Catherine Chandler (Kristin Kreuk), and how he would do anything to keep her safe and happy.

This show pisses me off so much! Like WHY does Cat think the world revolves around her. Vincent tries to be safe and she goes "no i need you" then he gets captured cause of her selfish self. Then in season 2 she keep s claiming a dude that doesn't even remember her! Her sister asked her if she was okay and she ran to a dude that doesn't even remember her versus a sister that she grew up with and lost THE EXACT same people she's lost. I don't understand Catherine's logic, but I hate her selfish ass.