Bordertown: Season 1
(2016)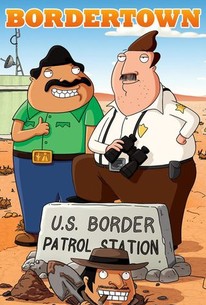 You might also like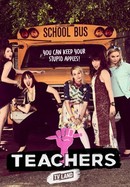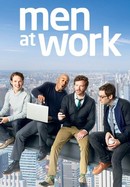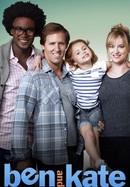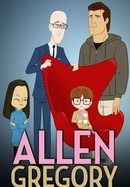 Rate And Review
Bordertown: Season 1 Photos
News & Interviews for Bordertown: Season 1
Audience Reviews for Bordertown: Season 1
It's ashame that the content was so stereotypical and offensive as it's actually (or was I guess) a very funny show with a lot of great humor in it. Oh well, moving on I guess.

Anybody notice the critics don't like it but the auidience comment that they do. Doh! I'm a huge fam of adult comedy from Duckman to Futurama, American Dad etc and I have been from the beginning. Bordertown was freaking fantastic!!!!One of my favorite cartoons of all time. Perhaps people weren't ready for it back then, nowadays with shows like Paradise PD it may be time to have another go. Be careful not to offend the poor little sensitive viewers or say anything offensive or not politically correct! BOO HOO Get a fecking sense of humor!

Minus 1/2 a star for the cheesy Godzilla dubbing, this is a really absorbing crime drama. Finland setting packs a dramatic bonus. Stylish, taut, mesmerizing thriller. Characters build and grow into people you care to find out what happens to them. Just subtitle already! Keep it coming, please! Thank God there is no PC downgrade. Girls like guns and power and know how to use them. Guys are macho and tough and cool. Love it!

Mature television at its best. Season two has greatly improved the quality of the show and is totally engrossing.

Detective Inspector Kari Sorjonen is one of the most respected officers at the National Bureau of Investigation in Finland. When his wife barely survives brain cancer, Sorjonen decides to take his family to an idyllic small town near the border of Russia, to live a quiet peaceful life. But how peaceful is life on the border between two worlds?

Enjoyable but deeply flawed at times, and for a whodunnit, it's often predictable. The final two-episode arc from Season 1 was especially problematic to me. Now granted as a U.S. citizen I can't purport to know the ins and outs of Finnish criminal law, but much of that story surrounding Janina was ludicrous. And the idiot suspect speaking for 3 days without a lawyer present (something not granted to Janinia, I might add) makes me shake my head. You'd do well to throw out the procedural elements of the show, or at best, take them with a grain of salt, and focus on the characters and the gorgeous Finnish scenery. One thing I really did like is the characters are grown-ups, not sassy millennials or prettyboy/girl Gen-Xers. The characters wear their roles well and nobody feels out of place, which is more than I can say for 90% of U.S. productions. But overall the story is just missing something for me, and each two-hour crime case just meanders aimlessly for too long. That doesn't mean I disliked it--FAR from it. I loved it. But it could just be so much *more*.

It is better than your own imagination. The actors and actresses play their roles excellent with a brilliant story line. A foreign language but worth to watch.

Well made. Didn't trigger my "this is just unbelievable" sensor.

Very good series and without the usual violence you expect with US TV detective dramas, good stories, exceptionally good acting, production values quite good but not up to BBC standards, but very good....

One of the less successful Scandinavian crime dramas, if the three part Doll's House in anything to go by. Ironically, for a premise that hinges on the memory and observation skills of it's chief protagonist, it's surprisingly cack-handed on occasion. Some examples: the bit where the police woman asks a colleague what she's going to do with a single black hair located at a crime scene. Forensics, anyone? The same police officer is also tasked by a superior about what strikes me as an issue of gross misconduct, but the issue just gets glossed over. The FBS lady is woeful. Clumsy and out of shape (not because she's a woman but because she's supposed to be a high level operative), the scenes where she has to get a bit handy with folk - the hotel employee and clubbing Sorjonen - look slowed down and badly choreographed bordering on parody. At the heart of it all is our quirky misanthrope with almost supernatural powers of deduction. But his skills are at the expense of any discernible personality and we are left, like his co-stars floundering in his interminable wake, by turns bored and puzzled. Asocial and grossly introspective might make for a good investigator, but it doesn't make for very good viewing. His presence in many of the scenes almost drags them down. The family drama is also something of a sideshow as it fails to develop any of the characters in relation to one another. Example: what 17 year old daughter wanders into the family kitchen to find mum tending an open wound on dad's head without expressing surprise or concern? Indeed, none of the characters at the end of the three episodes really mesh as a whole or individually, and it all seems a bit random. It lacks tension and sufficient drama to be fully engaging. It has promise, though. So I'll trawl through the next few with my fingers crossed. Whatever it's faults, it's still way better than most US crime drama on Netflix.