Mr. Griffin Goes to Washington
EPISODE: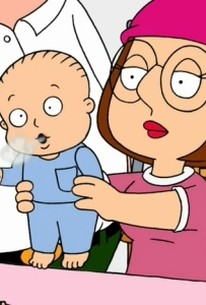 Episode Info
Lois gets steamed--or rather, smoked--when Peter's toy company is bought out by El Dorado Cigarettes, the better to promote "coffin nails" for the kiddie trade. To get Peter out of his hair, the president of El Dorado gives him a big promotion with a fat new salary. But, wait, there's more: Because he is the archetypal "big dumb fat guy", Peter is sent to Washington by his bosses to lobby against an anti-tobacco bill, promoted by congressman who laments that "cigarettes killed my father--and raped my mother." Watch for references to such pop-culture esoterica as The Godfather Part II, That Girl and Schoolhouse Rock. And how does Alyssa Milano figure into all this?
Discussion Forum
Discuss Family Guy on our TV talk forum!