Grace and Frankie
(2021 - 2022)
Where to watch
Subscription
You might also like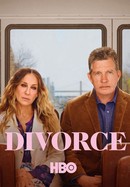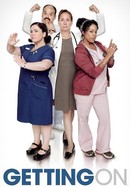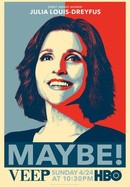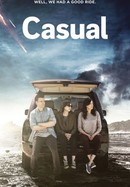 Rate And Review
Grace and Frankie: Season 7 Photos
Audience Reviews for Grace and Frankie: Season 7
Absolutely loved watching this show. All actors fit their characters so well. Series 7 'the bunny' had me laughing so hard I was crying.

The final season of G & F is tired and familiar and lacks a certain energy. Some of the smaller players are given larger tasks and the titular characters are often pushed to the side. The last campaign is like the first season, but there's a lot of good in between! Cast is great, but those storylines are more from Shameless for the well off than anything of substance.

Grace and Frankie has been a fun ride but this season seems a little tired. Every episode comes across with conflicts that don't challenge the characters but goes for the obvious. Events that could've happened earlier or dragged out for multiple episodes. As much as I adore the actors in the series, and there is no weak casting, I think it could've been better served by more challenging storylines. It passed the time but it won't be some thing I watch again.

Been bingeing the past two evenings and loved it 'til the end! Not sure why all the negative reviews.

Sad to see this show end.

Following in the tradition of Game of Thrones, the series caps off a once-enjoyable journey with a trite, contrived, phoned-in final season with ideas ripped from 1970s sitcoms, plots that depend on characters being idiots, and actors grown so long in the tooth you can barely understand them through their dentures. Farewell and goodnight.

This season felt so depressing

Season 7, the worst! Why does Netflix keeps ruining the few Quality Series they still have, the worst ending 👎🏼

Grace and Frankie was one of the most brilliantly written series that I have ever watched. It was funny and very upbeat and never became boring and humdrum. I watched it over and over every night - at least 100x's. In fact I never said, "Time for bed". Instead, I felt it's time to visit "Grace and Frankie". It was hopeful and helped me escape any problems that I faced during the day - including getting old. I envied Grace and Frankie's freindship and felt that I was with them and enjoying a part of it. Their ex-husbands were also wonderful. I loved Martin Sheen's musicals - wow - too much fun to watch!!! I feel like the fantasy was destroyed with the finale!!! I'm sorry that I watched the finale!!! I wanted them to be my heroes/friends forrever!!!

Never have I seen a show decline so greatly in quality from the first season to the last. The storylines are so ridiculous, humorless and smacking of self-pity that it makes me wonder if they changed writers mid-series, or if the original writers just ran out of good ideas. The characters--each of whom was quirky and likable in their own unique way at the start of the show--have devolved into extreme, unrelatable versions of their former selves: Brianna, who was hilariously bitchy in Season 1, is so mean-spirited and self-absorbed that it's unbelievable that ANYONE would like her, let alone be in a relationship with her; formerly wacky, free-spirited Frankie is just plain ridiculous; the formerly formidable Grace Hanson is a shadow of her previously self-assured and commanding self; and the rest of the characters are just too boring to care about. Only Sol and Robert's struggle with impending memory loss is sympathetic and relatable. This is another example of an American television show that went on for two or three seasons too long. What a disappointing end to a formerly wonderful show.
See Details