Where to watch
Buy
Subscription
Buy
Buy
You might also like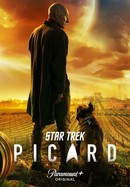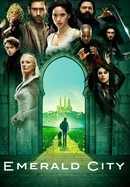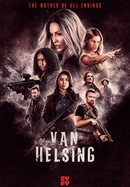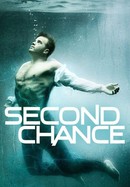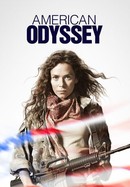 Rate And Review
Manifest: Season 3 Photos
Audience Reviews for Manifest: Season 3
I was a diehard fan of season 1. Season 2 was interesting (except I hated the ending). After watching season 3, I won't be back for season 4. Each episode in season 3 kept getting more dark, demonic, bizarre and occultic, becoming a horror world-wide apocalyptic horror rather than a good sci-fi show. I was so disappointed and disturbed by the turn.

Please don't waste your time on the most boring show

For 2021: NBC's drama from Robert Zemeckis is back for round 3 but is it the end?.... More mysteries and revelations are awaiting to be uncovered about Flight 828 and the passengers who experienced 'callings' Last time Ben, Michaela, Cal, Zeke all had to deal with a hate group called the X'ers believing their coming back was an unholy abomination Saanvi had to race to find a cure for the genetic mutation making "the callings" happen mainly for Zeke who was about to freeze to death Michaela also had to dodge being brought down by her partner as well as Internal Affairs, she married Zeke but also had to save Cal from some drug dealers They seemed to have vanished without a trace The cliffhanger had Saanvi kill the Major from taking away her research and another part of Flight 828 was recovered in Havana Season 3 opens with Ben and the others having a simultaneous flash of a woman named Angelina connected to "the callings" but is it a blessing or a curse? Saanvi is dealing with the stress of taking another life while also getting help from Vance But the Major's daughter is onto her figuring out what happened to her mother The meth drug dealers have also returned which spells doom for the Stone family Grace also reconnects with her estranged brother from 11 years ago; they fell out of touch when their dad got sick and she left him to pick up the pieces Vance, Saanvi, and Ben are introduced to Eureka, a facility dedicated to attempting to solve the mystery of the plane even down to poking and prodding which of course doesn't sit well with other 828 passengers More signs pop up from the peacock to the angel of death to a volcano Michaela is up to her knees as an officer but also being torn being an 828 passenger, it looks like the system is no longer supporting them Zeke also develops a new empathic ability When someone comes back are they being judged? Can they get a second chance at things? Is it just harsh judgement the callings bestow on the 828 passengers? Are these people doomed to their fate? It's a double standard; everyone wants to know what exactly happened but they can't say anything The 828 individuals are desperate to beat the death date but it's getting harder to match whatever the callings are throwing at them Everyone is doing their own trial by fire Their 'lifeboat' as it were is in danger of falling apart so will it be necessary for any of them to jump ship? The biggest shock of all comes halfway through with a biblical influence of all things! The finale leads to the biggest 'calling' of them all with Cal begging to let the others have him help with the missing tail fin but it also might cost them something huge All kinds of surprises, revelations, and shocking plot twists happen with this season mainly towards the end The rest of 828 passengers rise up to thwart an oncoming downfall while also stopping Ben and his family I didn't expect the death of a supporting character and the massive transformation Cal goes through It's heartbreaking and compelling at the same time 'Manifest' is still one of the few shows out there that proves Robert Zemeckis has the ability to craft legitimate human drama and other worldly ideas I love all these characters, the twists and the turns, and the earned emotions So happy this is one of NBC's most addictive dramas All the stuff they left dangling is so good I really want them to explore more of the terrifying mysteries of Flight 828

I really liked the third season. I honestly think it's the best season and that it has had a very good closure that leaves you wanting to know what's going on.

It was very good. So much suspense and theories. Finished 3 seasons in 3 days. Yes the starting few episodes of 1st season were slow and not really good. But when the real story started , boom.

Manifest should have been a limited series. Season 1 good, but should have concluded the story there. I am noticing this more and more recently. They take a good movie idea and then string it out, and string it out, and string it out... get the idea? BORING. It gets ridiculous as did Manifest. Shame.

(Mild spoilers) This show was so promising in Season 1, as the passengers had to face all the changes to their lives after having been gone 5 1/2 years, and there was the promise of discovering what happened to their flight. But Season 2 became ludicrous with the 3 meth heads, and Season 3 is just painful. The worst lines in history: "We got a package from the Vatican. It's a piece of driftwood. Must be important because Dr. Gupta was smiling and I didn't think that was scientifically possible." Gawd. I can't stand Zeke and how he bizarrely ended Michaela and Jared's relationship. (All of a sudden she dumps her sweetheart for a guy who crawled out of a cave, because he's so nice?) Doesn't help that it's so Evangelical Christian. It got so Rapture-y after Season 1.

It's like they decided that Season 2 was too optimistic so they had to make Season 3 overly dark and cynical to make up for it. They ruined the show.

Absolutely binge-worthy. Will be waiting for another season!

This is a fantastic show! The actors do a wonderful job. The characters are awesome.
See Details