My Life Is Murder: Season 1
(2019)
You might also like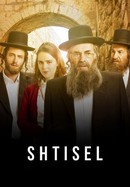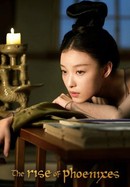 Rate And Review
My Life Is Murder: Season 1 Photos
Audience Reviews for My Life Is Murder: Season 1
This is a show that doesn't take itself too seriously. It has a strong female lead (it's Xena after all ;) ). A nice diversion with engaging story lines and a cast that seems to work well together. Not a fan of the coffee shop bicycle chap that found his way into the lead's good graces. Other than that, the story lines were comfortable enough. You can do better Alexa ! ;)

Really enjoy this show and watch it on Acorn. Not heavy or graphic. Love the loft she lives in.

Glossy production, but sometimes a bit predictable and a bit too 'cute'. Overall pretty entertaining though.

Alexa Crowe is always up to something a bit unpredictable. Going undercover as a chef, gaming in the middle of the night, baking bread for the locals. Every episode is exciting, funny and always leaves me wanting more.

The balance between murder plots, character storylines and added humor is very well done. The rewatchability of this show makes me want to subscribe for Acorn tv, every episode has so many dynamics it's impossible to get bored.

Wasn't sure at first but found myself enjoying and coming back for more. The show is easy to watch and difficult to wait for new episodes. I've seen Lucy before and she is always a breathe of fresh air. Worth a watch if you like good humor, a good mystery and a strong, charasmatic leading character.

Does Lucy Lawless ever age? She's as beautiful and charming as ever! The show is an exceptional addition to the murder mystery genre.

Add this to your watchlist! Acorn tv has just gotten better, this show has me laughing, biting my nails and anxious for more. Love the main characters personality, the shows writing catches me by surprise too many times... Especially (spoiler) the scene with Gary's ashes! 😂

Watching various mysterys unravel is a lot more fun when the main character is so halarious and witty! Would recommend to anyone looking for some laughs and a unpredictable murder mystery!

In love with this tv series. The storytelling is very entertaining, the main actress is very natural in her role as a sleuthe ( ex-cop ) who can't quite let that aspect of herself go. Her character is interesting, funny and very likeable. So excited for the upcoming episodes!