Rilakkuma and Kaoru: Season 1
(2019)
Where to watch
Subscription
You might also like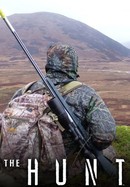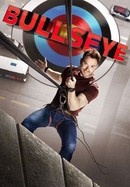 Rob Riggle's Ski Master Academy
Rate And Review
Rilakkuma and Kaoru: Season 1 Videos
Rilakkuma and Kaoru: Season 1 Photos
News & Interviews for Rilakkuma and Kaoru: Season 1
Audience Reviews for Rilakkuma and Kaoru: Season 1
Best show ever, its adorable, and it warms my heart every time I watch it, will love to see a season 2 any time soon.

During a time when I was diagnosed with generalized anxiety, this was what i would binge watch to easy my mind of the constant panic attacks I was sufferIng. The show is wholesome, relaxing, beautiful animated and for all ages. If Nextflix renews this series for a season 2, I will be binging the whole series. I will buy a copy of the dvd if and when it comes out. Kiiroitori is best birb!

Heart-warming slice of life about the trials of adulthood. Hits some depressive/nihilistic notes like Bojack Horseman, but in a more life-affirming way.

One of the most refreshing shows I have seen in a long time, heart felt and the stop motion is beautiful! Bring on a second season!

It started out cute but it got weird quick When I found out Rilakkuma is a bear suit and not an actual bear, I was shook, and considering he hangs out with an actual bear and an actual bird only means one thing... Also, how do you sacrifice Rilakkuma to be kicked by a ghost girl as Kaoru did. Well, besides the point I love Rilakkuma and friends and would definitely watch a second season

I absolutely adore this show. Much like Aggretsuko, it's a show for a grown-up Hello Kitty generation, who might be worrying with their place in life. This feelgood show teaches us not to worry about such things and to appreciate what you have now. The stop-motion animation, models and set designs are incredible. I cried several times in joy throughout the 13 episodes and have been listening to one particular song on repeat with happy tears in my eyes "sampo sampo sampo sampo sampoooo...". An excellent show that can be enjoyed by the entire family.

This show brightened up my day! I can't wait for season 2!

The main character's grown-up story arcs, feel a little at odds with the sheer cuteness of her stuffed animal roommates and their shenanigans. While I do find this show lovely to watch in terms of the stop motion artistry, and I enjoy the characters, something about the aforementioned juxtaposition in tone confuses me. I can't quite understand who the audience is. I also find that the main character is somewhat of an outdated stereotype: the lonely, plain, single woman with no confidence and shallow, catty, work colleagues. While the main character is charming in her own way, I think In 2019, we can do better by our female protagonists. The stuffed animals, however are delightful in every way.

If you want to just relax and feel stress free watch this show. It is endearing and the themes are great life lessons. The characters are adorable and heartfelt. I don't believe there is anything like it and you certainly won't find a show like this on cable or digital tv. 10 out of 10, hoping for a season 2!

After falling in love with the stickers on LINE app, Rilakkuma and Kaoru has stayed true to the depictions of the San-X characters. It's a perfect slice-of-life, and showcases Japanese culture as Rilakkuma and friends take you through through 12 months and back again in 13 episodes. Here's to a second season!