South Park: Season 12
(2008)
Where to watch
Buy from $1.99
Buy from $1.99
Subscription
Buy from $1.99
You might also like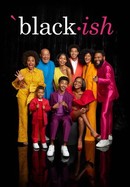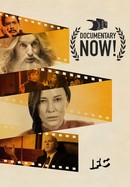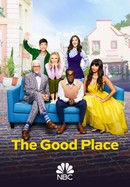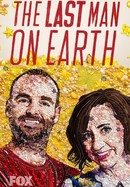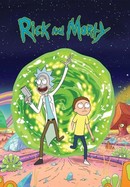 Rate And Review
South Park: Season 12 Photos
Audience Reviews for South Park: Season 12
Fucking hilarious. Some jokes are rude but at the same time, they are mad funny. The humor will make you crack up a storm. 5/5

Oh yes baby South Park in the house!

A great season with one of the most famous episodes of all time, Major Boobage.

I just love this AWSOME show because it was funny

Season 12 is yet another Great South Park Season. "Tonsil Trouble" was a slow start with a flawed pay off but it has some funny moments like the HIV-positive joke and good Cartman/Kyle dynamic. "Britney's New Look" is one of the darkest south park episodes but a clever look at how some celebrities seem to get no break at all. "Major Boobage" Is the first great episode here as Kenny is terrific in this as is the Heavy Metal movie spoof and the storyline about cheesing. "Canada On Strike" I like the Internet stuff but the canadians were only funny in at the very end, a solid but forgettable episode. "Eek, A Penis" concludes Mr. Garrison's sexual identity trip with him going back to being a man again in a satisfying way, and Cartman's subplot teaching about cheating Bill Belichick style is very good aswell. "Over Logging" is also great it satires our internet obsessed society in a perfect manner and the Randy character is amazing in this, that final scene with him always makes me laugh out loud. "Super Fun Time" has a good Cartman/Butters dynamic and a hilarious Die Hard spoof the villagers were fine aswell. "The China Problem" has a weaker use of Cartman and Butters but the other subplot makes up for it as it wonderfully mocks George Lucas and Steven Spielberg calling the Indiana Jones and the Kingdom of the Crystal Skulll movie rape, it gets very graphic and over the top but I like it. "Breast Cancer Show Ever" is the kind of episode that I like best, it takes such a simple premise with no social commentary or parody whatsoever but makes full use of it with Eric Cartman getting some of the best lines and moves ever Wendy is also great in this, It is one of the most purely entertaining and funniest episodes ever and it is definitely one of South Park's finest. "Pandemic 1 & 2" Is a solid two parter with a great use of the character Craig who has always been my favorite kid behind the 5 main boys and he shines really bright here as I love his attitude throughout I really hope he will continue getting used very often, Randy is also great in this the episodes make perfect fun of the over usage of found footage horror movies. "About Last Night" Is one of my least favorites here but still serves as an amusing and insightful commentary on the election fever that overtakes the nation. "Elementary School Musical" Is again of my favorites, it succeeds as a parody, but it is great mostly because it gives us Bridon's father who is one of the best and funniest characters to appear in just one episode. The entire episode is extremely hilarious and it makes use of its subject to the fullest extent with some really catchy songs. "The ungroundable" is a good one I think it has a very weak Butters but I like the goth kids I think they're cool and they are great in this one taking down the vampires. Season 12 is a great season it has some forgettable episodes but it really makes up for that with with many great moments and a great usage of the characters: Cartman, Randy, Craig and Wendy. Best Episode: "Breast Cancer Show Ever" Worst Episode: "Tonsil Trouble"

One of my favorite South Park seasons, Season 12 is a great addition to the animated show's amazing legacy. My favorites were "Super Fun Time" and "Breast Cancer Show Ever" and "Canada on Strike"

While some episodes are weaker then previous seasons, Season 12 of South Park is still a blast and a great example of satire done correctly on television.

This season marks the first official attack on progressivism, There were many great episodes but I really didn't like the Pandemic arc, it was really lame for the standard of South Park.

A very inconsistent season with very few great episodes, but it's still great fun to watch.