South Park: Season 15
(2011)
You might also like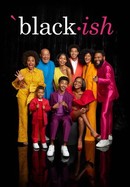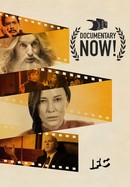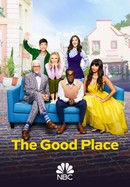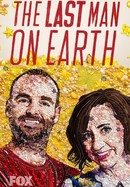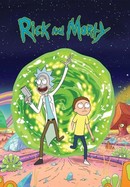 Rate And Review
South Park: Season 15 Photos
Audience Reviews for South Park: Season 15
Mostly perfect. What a season!

Awesome season with one of the best episodes in South Park, HUMANCENTiPAD.

Like it or not its perfect

Is it me or I get confused about this but I love it

I will always be watching this

If you can sit through the first 3 episodes you've actually got another great South Park Season. "HUMANCENTiPAD" Which we got to see in production in 6 Days to air where we got a glimpse of the insanely chaotic production process. Is an ok episode, not really good not bad either. "Funnybot" is one of the worst South Park episodes of all time it's much worse than Jakovasaurs and The Return of Chef and on about the same level of teribbleness with A Million Little Fibers, with the titular character being was depressingly unfunny and annoying and the entire second half being repetitive, uninspired and frankly boring. "Royal Pudding" is dissapointing. Canada is as goofy and fun as always and seeing Ugly Bob and Scott The Dick again was nice, but the story, the ending and tooth decay are just stupid and the only funny part was the ending. "T.M.I" Finally an episode of South Park's standard, everything here works and we are treated with a story that is thankfully devoid of any politics or commentary for once and is mostly just pure fun and hilarity. The depiction of men's obsession with penis size is excellent and so funny, but Cartman and later Randy are both hilarious. "Crack Baby Athletic Association" is a very good Cartman/Kyle episode I like episodes where the boys are playing or doing something together. "City Sushi" I have to give credit to Trey Parker the way he voices the Asian characters and his accents is really great voice acting I liked the Lu Kim China vs Japan plot but the Butters Dr Janus subplot was just really flat I also hated the reveal that Lu Kim is just a white person acting like a Chinese man.. to me it just ruins the character, overall a terrible episode but just about saved by Lu Kim's brilliance. "You're Getting Old" is another great episode the Movie previews and Stan's view of the world is just so hilarious. On top of that the episode is emotionally really strong as well which you can't often say about this show but it really nailed it with this episode, I Love it. "Ass Burgers" is just a disappointing part two it doesn't tie it up nicely and nothing is different in the end. "The Last of the Meheecans" Is a very fun episode again with the boys just being boys and a very good use of Butters and Cartman. "Bass to Mouth" Is just my favorite of this season it's just so funny Eric Cartman is naturally the standout but Catatafish and Lemmiwinks make very welcome returns as they are just hilarious in this the scenes where Mr. Mackey beats up Selena Gomez and the cupcake scene just make me laugh out loud every time A Brilliant Episode. "Broadway Bro Down" is good Randy is solid and the commentary on musicals is fun. "1%" is Another great Eric Cartman episode I really like it it keeps you guessing who's behind the attacks and ends in a very satisfying way. "A History Channel Thanksgiving" isn't the greatest Thanksgiving episode out there but it is just fine. "The Poor Kid" is again great. Usually all the Kenny centric episodes are, it makes perfect fun of the Penn State incident with Eric Cartman and Mysterion being great here as well. After a very poor start Season 15 proved to be another Great South Park Season that improves upon the previous one with more great episodes. It's still one that I would rank near the bottom and Funnybot is tied with a million little fibers as the worst episode of all time but all in all Season 15 is really good with Episodes 4, 7, 9, 10, 12 and 14 in particular standing out. Best Episode: "Bass To Mouth" Worst Episode: "Funnybot"

South Park is never one to stray away from touchy subjects, but this season decides to go more in depth with one, and actually develop some drama as well. And it works! 4/5 stars

While some episodes miss the mark completely, Season 15 of South Park benefits from strong middle episodes as well clever ideas and amazing satire.

A disappointing season with very few laughs.

South Park has unfortunately turned into another show that's way past its prime.