South Park: Season 17
(2013)
Where to watch
Buy from $1.99
Buy from $1.99
Subscription
Buy from $1.99
You might also like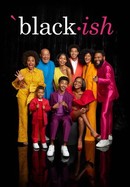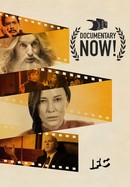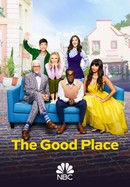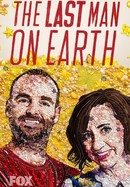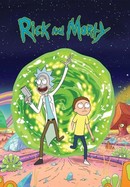 Rate And Review
South Park: Season 17 Photos
News & Interviews for South Park: Season 17
Audience Reviews for South Park: Season 17
Great bounce back from last seasons low.

This season is awesome, great episodes like World War Zimmerman, Taming Strange, Ginger Cow, the Black Friday episode, and The Hobbit.

It is funny how rude it is

If it kills me to watch this I'm not done

Season 17 is the first Season to include only 10 episodes. I don't like that, The show used to be 14 episodes split into 2 runs with each run containing 7 episodes I felt that that was so much better, because now you have to wait like 8 months for new South Park to come out but anyway on with the review. "Let Go, Let Gov" is a quite horrible way to start, the entire episode is just boring and forgettable. "Informative Murder Porn" Is so much better being a good Minecraft parody with Randy being excellent in this. "World War Zimmerman" finds Cartman at his most delightfully racist and this is the finest Token/Cartman dynamic for sure. "Goth Kids 3: Dawn of the Posers" Is a fun Episode, I really like the Goth Kids and Edgar Allan Poe so I like the episode though the ending was incredibly stupid. "Taming Strange" does not mix its subplots particularly well, but both are really good nonetheless, Ike is hilarious in this. "Ginger Cow" is just hilarious and one of the finest episodes of the season without a doubt, being a Great Cartman/Kyle episode. "Black Friday trilogy" is great, while I'm not a fan of Game of Thrones (the series it parodies) I still really liked all of the characters here with the console wars being really intriguing and exciting. It's not quite imaginationland but it's up there with The superhero trilogy which is great. "The Hobbit" is Awesome I really like Wendy and she is really terrific in this one her story arc was so good, Kanye West was also hilarious once again and the plot here is not only sophisticated, but really well crafted as well. So in the end I really like Season 17 I think it's the best since 13 to be honest and while I do think 10 episodes is a little too short and I prefer the previous airdates at least the episodes are all of a very high standard. Best Episode: "The Hobbit" Worst Episode: "Let Go, Let Gov"

The black Friday trilogy is 1 of the shows best

An underrated, mostly solid season (containing the best South Park trilogy episode), with the exception of two "meh" episodes. 4/5 stars

While a shorter season then most, Season 17 of South Park regains it's focus and gives a strong and hilarious season with probably the best three-parter in the franchise's history.

Season 17 was really a great season with a Game of Thrones parody and the Hobbit was one of my favourite episodes.