Star Trek: Voyager: Season 2
(1995-1996)
SEASON: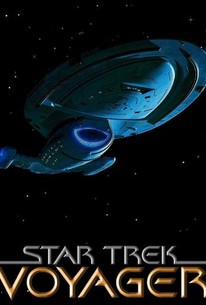 Star Trek: Voyager: Season 2 Photos
Tv Season Info
A starship is stranded in the uncharted Delta Quadrant in this fourth 'Star Trek' series, the first to feature a female captain. Here, the crew grudgingly teams with Maquis rebels to try to return to Earth after Voyager is hurtled 70,000 light-years from Federation space. The show's two-hour premiere coincided with the UPN network's launch. Genevieve Bujold was originally cast as Janeway, but was replaced by Kate Mulgrew after only a few days of filming.
Audience Reviews for Star Trek: Voyager: Season 2
Widely considered one of the worst seasons of any Trek series, Star Trek: Voyager's shaky start gets a little rockier in Season 2 as the show continues to stumble. The writers still haven't figured out what they want the show to be and end up trying to force it into a TNG structure; to the point of turning the main alien antagonists (the Kazon) into bad Klingon rip-offs and calling TNG cast members to the rescue with Lt. Barclay and Q episodes. Still, there are a couple of good episodes here and there, and an interesting story-arc about a crewmember who turns trader. But then there are episodes like "Threshold"; which many fans rank as the worst of the series and some even consider to be non-canon. Incredibly uneven, Season 2 of Star Trek: Voyager is barely mediocre and gets by mainly on good will.
Discussion Forum
Discuss Star Trek: Voyager on our TV talk forum!