Vinland Saga: Season 1
(2019)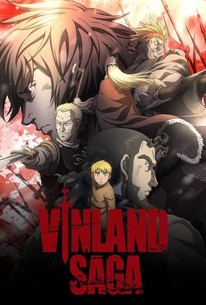 Where to watch
Subscription
You might also like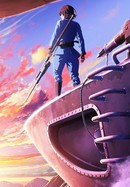 Rate And Review
Vinland Saga: Season 1 Photos
Audience Reviews for Vinland Saga: Season 1
really quite bad, dont really have a reason but i simply disliked it. A lot.

I've rewatched this anime twice and im really hyped for the new season although i know it wouldn't be action-filled like this season was. But this season of Vinland is really great and it holds up its title for the best new generation anime, the characters are very memorable and the intelligence of different characters is very realistic.

Superb, fantastic, awesome, and all the synonyms related to these words.

easily have become one of my top 5 anime of all time. the animation is amazing, the story takes you for a ride that will leave you amazed an wanting more.

The perfect anime does'nt exi......

The anime is very loosely based on the life of real-life Icelandic explorer from the times of Vikings, although this particular season doesn't have much to do with exploring, instead the focus is more on the childhood of our protagonist Thorfinn and his life in the battlefield during the time of Danes invasion of England in the 11th Century. The historical anime is filled with famous real-life characters from the time period although dramatized for watching pleasure. As the theme is based on Vikings, we have plenty of action, the killing, looting and pillaging are without remorse, very realistic and unlike what you would expect in anime, this is a show meant for adults. The animation itself is superb, the flow of action cinematography is top-notched, and the music perfect for the fight sequences and tense moments. Nothing less was expected from Wit studios who have made a name for themselves with quality production. The anime is based off a manga and I was already a fan of the source material. even though the story and plot didn't have any surprise for me, I was impressed with the powerful story, it is easily one of the deepest stuff written for anime. Sadly I do feel it doesn't get the attention it deserves as it is a Japanese production based on European source.

mejor historia ,la trama de la serie fue de lo mejor ,bien cuadrado con el manga

So far this is up there with the writing and animation I grew to love with Attack on Titan.

Amazing series with an even better ending. One of the most memorable shows of 2019 in both plot and character depth. But it's just the prologue.....