Ivana Baquero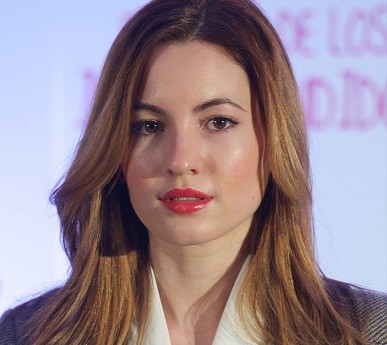 Highest Rated:

95%

Pan's Labyrinth(2006)

Lowest Rated:

33%

The New Daughter(2009)

Birthday:
June 11, 1994
Birthplace:
Barcelona, Spain
Bio:
Ivana Baquero is a Spanish child actress best known for her starring role in Pan's Labyrinth. She was born in Barcelona. Director Guillermo del Toro chose her to play the lead role of Ofelia in Pan's Labyrinth, for which she won critical acclaim.She speaks Catalan, Spanish and English.
Ivana Baquero Trivia
No trivia approved yet. Logged in RT and Facebook users can submit celebrity trivia.
Quotes from Ivana Baquero's Characters
| | |
| --- | --- |
| Ofelia: | Many, many years ago in a sad, faraway land, there was an enormous mountain made of rough, black stone. At sunset, on top of that mountain, a magic rose blossomed every night that made whoever plucked it immortal. But no one dared go near it because its thorns were full of poison. Men talked amongst themselves about their fear of death, and pain, but never about the promise of eternal life. And every day, the rose wilted, unable to bequeath its gift to anyone... forgotten and lost at the top of that cold, dark mountain, forever alone, until the end of time. |
---
| | |
| --- | --- |
| Ofelia: | [to the giant toad] Hello, I am Princess Moanna, and I am not afraid of you. |