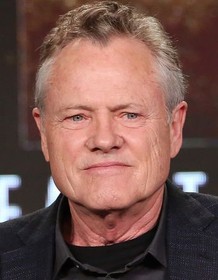 William Broyles Jr.
Highest Rated: 96% Apollo 13 (1995)
Lowest Rated: 40% Entrapment (1999)
Birthday: Oct 8, 1944
Birthplace: Texas, USA
A decorated Marine veteran, Broyles had established himself in the world of journalism before he moved into TV and films. After graduating from Rice University in Houston, Texas, and postgraduate studies at Oxford, he went on to become founding editor of Texas Monthly magazine. Under Broyles' stewardship, Texas Monthly received four National Magazine Awards and his success led to positions as editor-in-chief at California and Newsweek. He had also contributed articles to various publications including Esquire, Atlantic Monthly and U.S. News and World Report.
Skip to Quotes