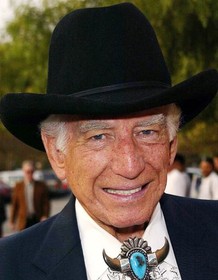 Morgan Woodward
Highest Rated: 100% Cool Hand Luke (1967)
Lowest Rated: 20% Which Way Is Up? (1977)
Birthday: Sep 16, 1925
Birthplace: Fort Worth, Texas, USA
Morgan Woodward was a character actor who worked in film and on television for nearly 50 years. He was born on September 16, 1925, in Fort Worth, and his early career was dominated by Westerns on both big screen and small. Woodward's first year of screen acting, in 1956, found him on an episode of TV's "Zane Grey Theater," and in the family film drama "Westward Ho the Wagons!." The following year, he began a record number of guest appearances on the classic television Western, "Gunsmoke," as Bear Sanderson, appearing in 19 episodes from 1957 to 1974. In 1958, Woodward began another frequently-recurring Western gig, as Shotgun Gibbs on "The Life and Legend of Wyatt Earp." He also landed stints on "Wagon Train" in the late '50s and early '60s, and as Deputy Sheriff Rick Conley on eight episodes of "Bonanza," spread out across the 1960s. On film, Woodward's greatest role was arguably that of Boss Godfrey in the classic, 1967 prison drama "Cool Hand Luke" with Paul Newman. Among Woodward's numerous list of supporting television roles through the 1970s, '80s and well into the '90s, his most prolific was that of Marvin Anderson on the landmark primetime soap "Dallas," where he appeared from 1980 to '87. After quietly retiring in 1998, Morgan Woodward died on February 22, 2019 at his home near Los Angeles. He was 93.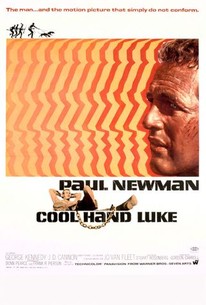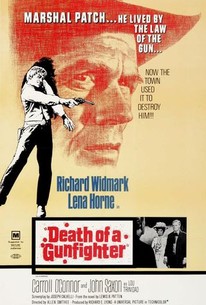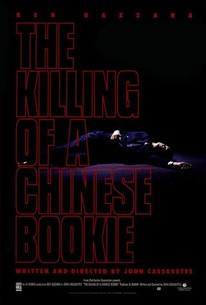 The Killing of a Chinese Bookie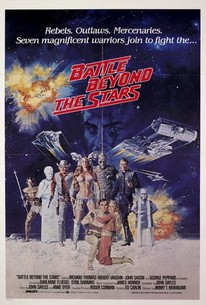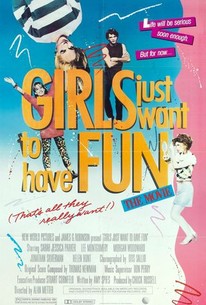 Girls Just Want to Have Fun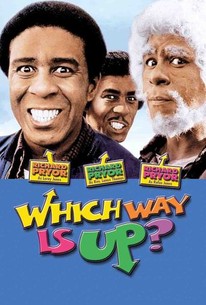 Which Way Is Up?
Skip to Quotes
Filmography
Movies
TV
Credit

No Score Yet

90%

Millennium
Unknown (Guest Star)

1997

74%

85%

The X-Files
Old Harry Cokely (Guest Star)

1995

No Score Yet

100%

21 Jump Street
Unknown (Guest Star)

1990

No Score Yet

66%

Murder, She Wrote
Unknown (Guest Star)

1989

No Score Yet

100%

Dallas
Unknown (Guest Star)

1981-1983

1986

No Score Yet

No Score Yet

The Fall Guy
Unknown (Guest Star)

1982

1985

No Score Yet

61%

The A-Team
Unknown (Guest Star)

1983-1984

No Score Yet

67%

The Dukes of Hazzard
Dempsey (Guest Star)

1980

1984

No Score Yet

No Score Yet

Hunter
Chuck Easterland (Guest Star)

1984

No Score Yet

89%

Knight Rider
Unknown (Guest Star)

1983

97%

100%

Hill Street Blues
John Renko (Guest Star)

1982

No Score Yet

No Score Yet

Fantasy Island
Unknown (Guest Star)

1979-1982

No Score Yet

No Score Yet

Simon & Simon
Unknown (Guest Star)

1982

No Score Yet

No Score Yet

The Misadventures of Sheriff Lobo
Unknown (Guest Star)

1980

No Score Yet

80%

CHiPs
Unknown (Guest Star)

1980

No Score Yet

75%

Incredible Hulk
Unknown (Guest Star)

1979

No Score Yet

No Score Yet

How the West Was Won
Unknown (Guest Star)

1978-1979

No Score Yet

No Score Yet

The Waltons
Unknown (Guest Star)

1974

1978

No Score Yet

No Score Yet

Starsky and Hutch
Unknown (Guest Star)

1978

No Score Yet

No Score Yet

Cannon
General Longman (Guest Star)

1975

No Score Yet

No Score Yet

Petrocelli
Unknown (Guest Star)

1974-1975

55%

80%

Planet of the Apes
Unknown (Guest Star)

1974

No Score Yet

No Score Yet

Police Woman
Maury Ziegler (Guest Star)

1974

No Score Yet

100%

Gunsmoke
Josh Stryker (Guest Star)

1957

1965-1970

1972-1974

No Score Yet

100%

Kung Fu
Unknown (Guest Star)

1973-1974

No Score Yet

100%

Bonanza
Unknown (Guest Star)

1960-1961

1963

1965-1966

1968-1969

1971

No Score Yet

No Score Yet

The High Chaparral
Unknown (Guest Star)

1968

1970

80%

89%

Star Trek
Capt. Tracey (Guest Star)

1966

1968

No Score Yet

No Score Yet

Tarzan
Blaine (Guest Star)

1968

No Score Yet

No Score Yet

Cimarron Strip
Unknown (Guest Star)

1967-1968

No Score Yet

No Score Yet

The Lucy Show
Unknown (Guest Star)

1966

No Score Yet

No Score Yet

Iron Horse
Unknown (Guest Star)

1966

No Score Yet

No Score Yet

Branded
Unknown (Guest Star)

1966

No Score Yet

No Score Yet

The Big Valley
Unknown (Guest Star)

1965

No Score Yet

No Score Yet

Wagon Train
Unknown (Guest Star)

1958

1960-1965

No Score Yet

100%

Rawhide
Unknown (Guest Star)

1964

No Score Yet

No Score Yet

Have Gun -- Will Travel
Unknown (Guest Star)

1962

No Score Yet

No Score Yet

Perry Mason
Carl Pedersen (Guest Star)

1962

No Score Yet

No Score Yet

The Life and Legend of Wyatt Earp
Shotgun Gibs (Guest Star)

1958-1961

No Score Yet

No Score Yet

Bat Masterson
Kana (Guest Star)

1960

No Score Yet

No Score Yet

The Restless Gun
J.B. Cauter (Guest Star)

1958-1959

No Score Yet

No Score Yet

Cheyenne
Unknown (Guest Star)

1958