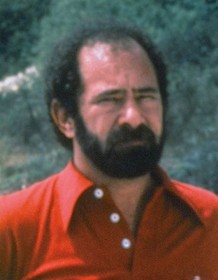 Stuart Margolin
Highest Rated: 93% Days of Heaven (1978)
Lowest Rated: 22% Sgt. Will Gardner (2019)
Birthday: Jan 31, 1940
Birthplace: Davenport, Iowa, USA
Actor, TV director, and songwriter - all of these words describe the wide-ranging actor Stuart Margolin, who in a career spanning over half a century, appeared in over 100 movies and TV shows. A character actor in the truest sense of the word, Margolin's career in television began in the early 1960s, with numerous guest parts on several hit shows of the era, including "The Fugitive" (ABC 1963-67), "Ironside" (NBC 1967-1975), and "Bewitched" (ABC 1964-1972). After over a decade of relative obscurity as a nameless working actor, however, Margolin's life would change forever when he was cast alongside James Garner on "The Rockford Files" (NBC 1974-1980). Margolin played a weasley ex-con named Evelyn "Angel" Martin for all six seasons of the show, and eventually went on to earn two Primetime Emmys for his work. Although Margolin continued to act regularly throughout the ensuing decades, while also picking up a few awards for his work behind the camera as a TV director, his work on "The Rockford Files" remained his most lasting - the highlight of a long and multi-faceted career in show business. Born in Iowa and raised in Texas, Margolin grew up wanting to become a professional dancer. His idols were Gene Kelly and Fred Astaire - the two icons of modern dance - but Margolin quickly realized that there was far more to dancing than just showing off. With that in mind, he promptly dashed any hopes of making a career out of it. He then turned his attention to acting, and by the age of eight had landed the role of Puck in a local production of Shakespeare's "A Midsummer Night's Dream." Margolin remained a creature of the theater throughout most of his youth, appearing in as many plays as he could, while simultaneously honing his craft. By the early '60s, however, Hollywood came calling and Margolin soon began landing small parts on television shows. He landed his first recurring role in 1962 as Lieutenant Miller on the short-lived military comedy, "Ensign O'Toole" (NBC 1962-1963), and continued to be cast as sheriffs, lieutenants and other uniformed figures of authority throughout the 1960s. Then in 1971 Margolin landed the role of Deputy Sheriff Mitch on the TV western "Nichols" (NBC 1971-72). The show starred James Garner as the sherriff of a small town in Arizona, with Margolin playing the role of his sidekick. Despite being cancelled after one season, Garner was impressed by Margolin's performance and suggested him for a similar role in a new crime series he was starring in. As Evelyn "Angel" Martin, a lovable but shady ex-con, Margolin won two Primetime Emmys, as well as nearly universal praise from fans and critics alike. The show aired for six seasons on NBC, with Margolin reprising his role as Martin in several made-for-TV movies in the mid-'90s. Although Margolin continued to work steadily throughout the '80s and '90s, he started turning much of his attention to directing, having helmed episodes of hour-long dramas like "Magnum P.I." (CBS 1980-88), "Promised Land" (CBS 1996-99), and "Touched by an Angel" (CBS 1994-2003), among dozens of others. In addition to his work on television, Margolin also appeared in several high-profile films, including Terrence Malick's pensive drama "Days of Heaven" (1978), "The Hoax" (2006), and 2011's legal thriller "Arbitrage," starring Susan Sarandon and Richard Gere. Despite turning 70, Margolin remained active into the 2010s, appearing in an episode of the Canadian series "Republic of Doyle" (CBC 2010- ) in 2013. Stuart Margolin died on December 12, 2022 at the age of 82.
Photos
IRON EAGLE II, Stuart Margolin, 1988. ©TriStar Pictures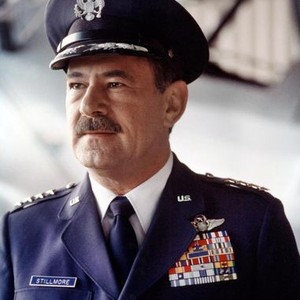 THE STONE KILLER, Alfred Ryder, Martin Balsam, Stuart Margolin, Frank Campanella, 1973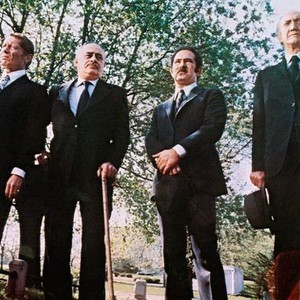 DEATH WISH, Charles Bronson, Stuart margolin, 1974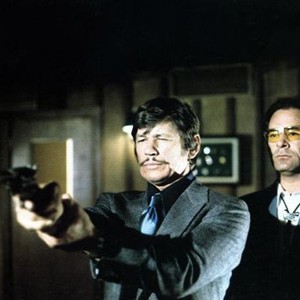 A FINE MESS, from left: Stuart Margolin, Maria Conchita Alonso, 1986. ©Columbia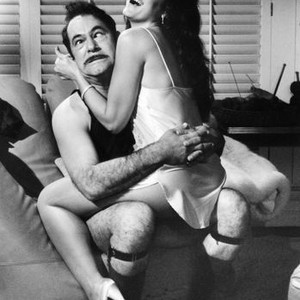 DEATH WISH, Charles Bronson, Stuart Margolin, 1974.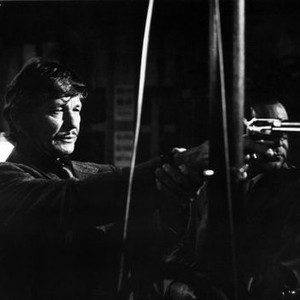 A FINE MESS, from left, Richard Mulligan, Stuart Margolin, 1986, ©Columbia Pictures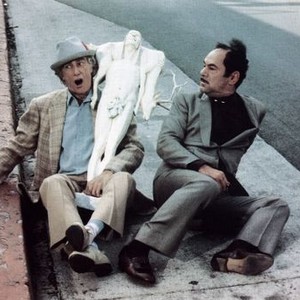 S.O.B., Loretta Swit, Robert Loggia, Craig Stevens, Larry Hagman, William Holden, Richard Mulligan, Julie Andrews, Robert Vaughn, Robert Preston, Shelley Winters, Stuart Margolin, Marisa Berenson, Robert Webber, 1981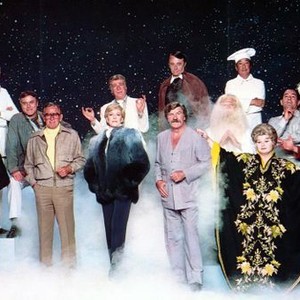 A FINE MESS, Stuart Margolin, Richard Mulligan, 1986, (c)Columbia Pictures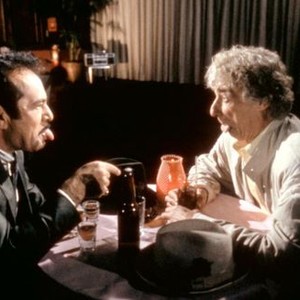 S.O.B., Stuart Margolin, Robert Vaughn, Larry Hagman, Richard Mulligan, 1981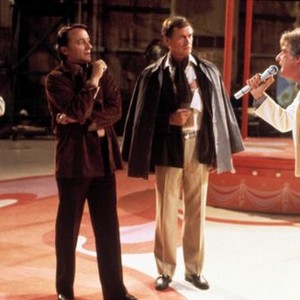 A FINE MESS, Paul Sorvino, Stuart Margolin, 1986, (c)Columbia Pictures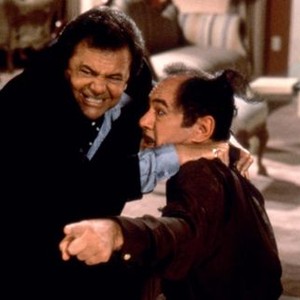 A FINE MESS, from left, Stuart Margolin, Richard Mulligan, 1986, ©Columbia Pictures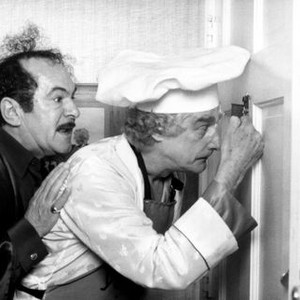 S.O.B., Benson Fong, Stuart Margolin, 1981, (c) Paramount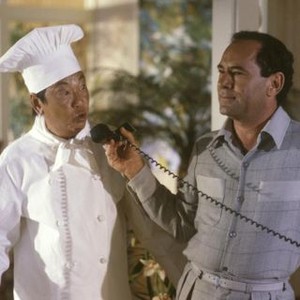 A FINE MESS, Richard Mulligan, Stuart Margolin, 1986, (c)Columbia Pictures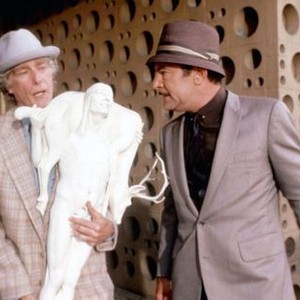 A FINE MESS, Stuart Margolin, Maria Conchita Alonso, 1986 ©Colombia Pictures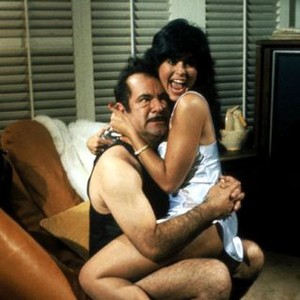 DEATH WISH, Charles Bronson, Stuart Margolin, 1974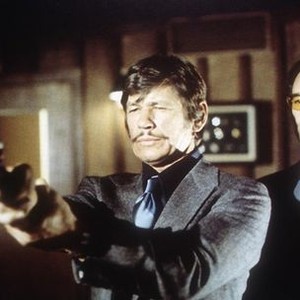 SECOND TIME AROUND, (FROM LEFT): STUART MARGOLIN, LINDA THORSON, 2016. © FIRST RUN FEATURES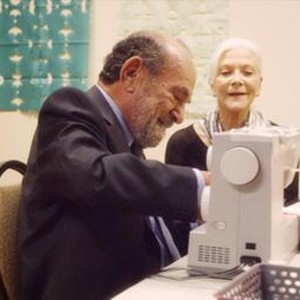 SECOND TIME AROUND, (FROM LEFT): LINDA THORSON, STUART MARGOLIN, 2016. © FIRST RUN FEATURES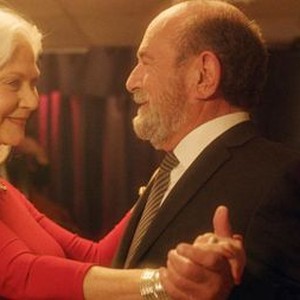 SECOND TIME AROUND, (FROM LEFT): STUART MARGOLIN, LINDA THORSON, 2016. © FIRST RUN FEATURES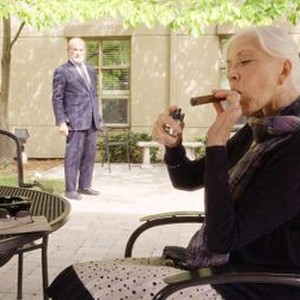 SECOND TIME AROUND, (FROM LEFT): STUART MARGOLIN, LINDA THORSON, 2016. © FIRST RUN FEATURES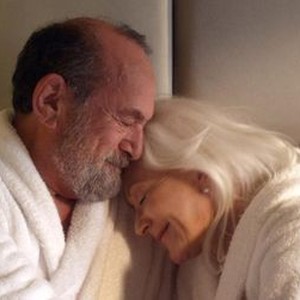 SECOND TIME AROUND, (FROM LEFT): STUART MARGOLIN, LINDA THORSON, 2016. © FIRST RUN FEATURES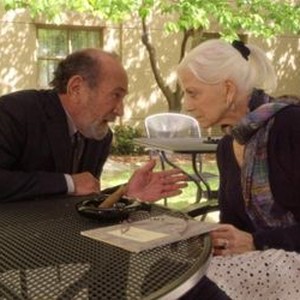 Skip to Quotes
Filmography
Movies
Credit

22%

88%

Sgt. Will Gardner
Mr. Glenn (Character)
-
2019

No Score Yet

No Score Yet

What the Night Can Do
Hugh Dryer (Character),
Screenwriter,
Producer,
Original Music
-
2017

82%

92%

The Second Time Around
Isaac (Character)
-
2016

85%

54%

The Discoverers
Stanley Birch (Character)
$36.0K
2012

86%

58%

The Hoax
Marty Ackerman (Character)
$7.1M
2006

No Score Yet

47%

I Was a Teenage Faust
Mephisto (Character)
-
2002

50%

35%

Grizzly Falls
Writer
$163.3K
2000

67%

27%

The Hi-Line
Clyde Johnson (Character)
-
1999

No Score Yet

No Score Yet

The Rockford Files: If It Bleeds... It Leads
Angel Martin (Character),
Director
-
1999

No Score Yet

0%

Stranger in Town
Director
-
1998

No Score Yet

50%

The Sweetest Gift
Director
-
1998

No Score Yet

No Score Yet

The Lay of the Land
Carmine Ficcone (Character)
$4.1K
1997

No Score Yet

No Score Yet

The Rockford Files: Murder and Misdemeanors
Angel (Character)
-
1997

No Score Yet

No Score Yet

The Rockford Files: Godfather Knows Best
Evelyn 'Angel' Martin (Character)
-
1996

No Score Yet

No Score Yet

The Rockford Files: Punishment and Crime
Angel Martin (Character)
-
1996

No Score Yet

No Score Yet

The Rockford Files: If the Frame Fits
Evelyn 'Angel' Martin (Character)
-
1996

No Score Yet

No Score Yet

Diana Kilmury Story
John (Character)
-
1996

No Score Yet

No Score Yet

The Rockford Files: Friends and Foul Play
Angel Martin (Character),
Director
-
1996

No Score Yet

No Score Yet

Diana Kilmury: Teamster
John (Character)
-
1996

No Score Yet

No Score Yet

The Rockford Files: A Blessing in Disguise
Evelyn 'Angel' Martin (Character)
-
1995

No Score Yet

54%

Salt Water Moose
Director
-
1995

No Score Yet

55%

How the West Was Fun
Director
-
1994

No Score Yet

No Score Yet

The Rockford Files: I Still Love L.A.
Evelyn "Angel" Martin (Character)
-
1994

No Score Yet

55%

Double, Double, Toil and Trouble
Director
-
1993

No Score Yet

No Score Yet

Medicine River
Director
-
1993

No Score Yet

59%

To Grandmother's House We Go
Det. Gremp (Character)
-
1992

No Score Yet

No Score Yet

Impolite
I.M. Penner (Character)
-
1992

67%

55%

Guilty by Suspicion
Abe Barron (Character)
$8.4M
1991

No Score Yet

No Score Yet

Vendetta: Secrets of a Mafia Bride
Chinnici (Character),
Director
-
1991

No Score Yet

No Score Yet

B.L. Stryker: Plates
Director
-
1990

No Score Yet

No Score Yet

Deep Sleep
Bob (Character)
-
1990

No Score Yet

80%

Bye Bye Blues
Slim Godfrey (Character)
-
1989

No Score Yet

54%

Paramedics
Director
$149.6K
1988

No Score Yet

29%

Iron Eagle II
Gen. Stillmore (Character)
$10.5M
1988

No Score Yet

No Score Yet

The Room Upstairs
Director
-
1987

No Score Yet

No Score Yet

The Facts of Life Down Under
Director
-
1987

25%

35%

A Fine Mess
Maurice "Binky" Drundza (Character)
$5.0M
1986

No Score Yet

No Score Yet

Running Hot
Officer Trent (Character)
-
1984

No Score Yet

40%

The Glitter Dome
Herman Sinclair (Character),
Director
-
1984

29%

50%

Class
Balaban (Character)
-
1983

No Score Yet

No Score Yet

A Killer in the Family
Randy Greenawalt (Character)
-
1983

No Score Yet

No Score Yet

Bret Maverick: The Lazy Ace
Philo Sandeen (Character),
Director
-
1981

No Score Yet

No Score Yet

The Long Summer of George Adams
Director
-
1981

No Score Yet

No Score Yet

A Shining Season
Director
-
1979

93%

89%

Days of Heaven
Mill Foreman (Character)
-
1978

No Score Yet

No Score Yet

Suddenly, Love
Director
-
1978

36%

30%

Futureworld
Harry (Character)
-
1976

64%

57%

The Big Bus
Alex (Character)
-
1976

No Score Yet

No Score Yet

Perilous Voyage
Rico (Character)
-
1976

No Score Yet

No Score Yet

Friday the Rabbi Slept Late
Unknown (Character)
-
1976

80%

76%

The Gambler
Cowboy (Character)
-
1974

66%

69%

Death Wish
Aimes Jainchill (Character)
-
1974

No Score Yet

No Score Yet

The West Was Never Like This
Blind Pete (Character)
-
1974

No Score Yet

No Score Yet

This Is the West That Was
Blind Pete (Character)
-
1974

No Score Yet

78%

The California Kid
Deputy (Character)
-
1974

No Score Yet

41%

The Stone Killer
Lawrence (Character)
-
1973

No Score Yet

No Score Yet

A Summer Without Boys
Voice of Dan Hailey (Character)
-
1973

No Score Yet

77%

Evil Roy Slade
Original Music
-
1972

No Score Yet

No Score Yet

Women in Limbo
Phil Garrett (Character)
-
1972

No Score Yet

No Score Yet

The Intruders
Jesse James (Character)
-
1970

78%

88%

Kelly's Heroes
Pvt. Little Joe (Character)
-
1970
TV