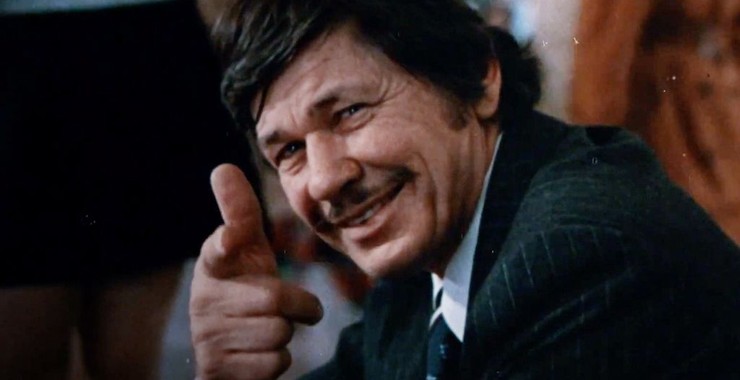 TRAILER 2:18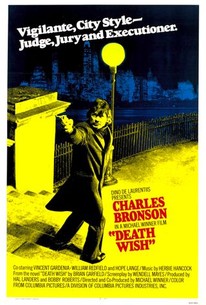 Death Wish
1974, Crime/Drama, 1h 33m
32 Reviews
10,000+ Ratings
What to know
Critics Consensus
Death Wish is undeniably exploitation fare -- and also undeniably effective. Read critic reviews
Where to watch Death Wish
Rent/buy
Subscription
Subscription
Rent/buy
Watch Death Wish with a subscription on Amazon Prime Video, Paramount Plus, rent on Amazon Prime Video, Vudu, Apple TV, or buy on Amazon Prime Video, Vudu, Apple TV.
Rate And Review
Death Wish videos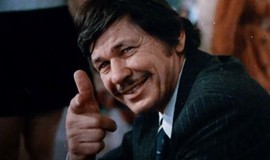 TRAILER 2:18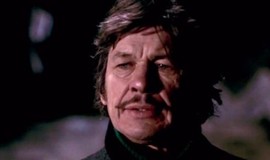 Death Wish: Official Clip - Shot and Bleeding
CLIP 1:30
Death Wish: Official Clip - Followed Home
CLIP 2:11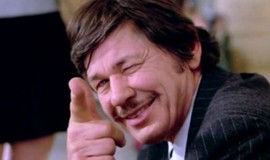 Death Wish: Official Clip - The Vigilante's Still Out There
CLIP 1:19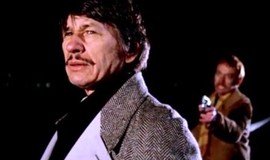 Death Wish: Official Clip - Stalked in the Park
CLIP 1:45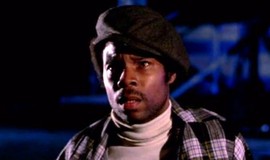 Death Wish: Official Clip - Draw!
CLIP 1:38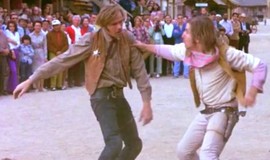 Death Wish: Official Clip - Cowboy Stunt Show
CLIP 2:10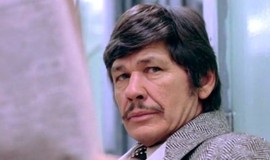 Death Wish: Official Clip - Subway Shooting
CLIP 1:37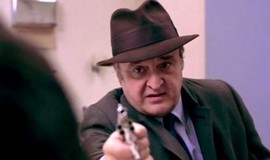 Death Wish: Official Clip - Get a Transfer
CLIP 2:10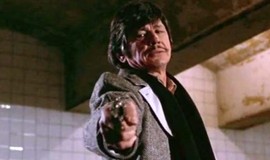 Death Wish: Official Clip - What Else You Got?
CLIP 2:07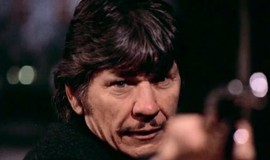 Death Wish: Official Clip - Wrong Alley, Right Time
CLIP 1:07
Death Wish Photos
Death Wish (1974)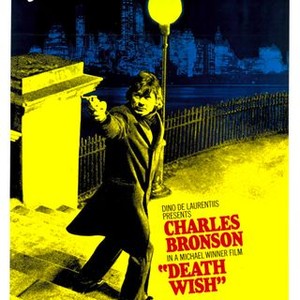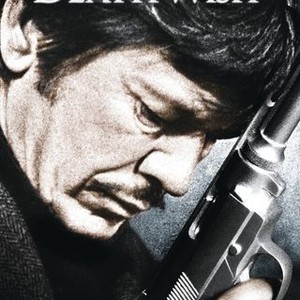 Death Wish (1974)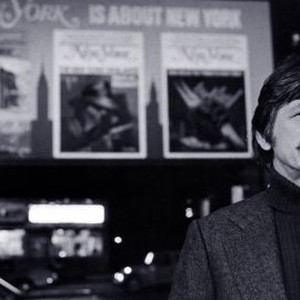 Movie Info
Once a mild-mannered liberal, New York City architect Paul Kersey (Charles Bronson) snaps when intruders break into his home, murdering his wife (Hope Lange) and violently raping his daughter. A business trip to Tucson, Ariz., lands him a gift from a client, a revolver he uses to patrol the streets when he returns home. Frustrated that the police cannot find the intruders, he become a vigilante, gunning down any criminal that crosses his path. The public finds this vigilantism heroic.
Audience Reviews for Death Wish
How would you respond to ever-present crime, especially when it becomes personal? That's the central question in this film, a controversial crime film centered on vigilantism in the early 1970s. This is a stylish 1970s message picture, not unlike Dirty Harry just a few years prior. Charles Bronson's middle-aged businessman, liberal, and prior conscientious objector character must answer that question. Do you remain "civilized" (a term used throughout) or do you stand and fight? Bronson's Paul Kersey takes a cue from a business acquaintance in Tucson, and starts looking for justice. Not content to look for the criminals who destroyed his family, he actively seeks out muggers and kills them. This film was controversial; is it really propaganda for vigilantism? I really don't see Bronson in that vein. He does seem satisfied although conflicted at first. Also, the home invasion/rape scene is not for the timid; it must have been shocking in 1974. I recommend this, although it is dated and I like Dirty Harry more. In the same vein, Tom Clancy's Without Remorse would make a great movie; I wonder why that hasn't been made? Look for Christopher Guest, Lawrence Hilton-Jacobs, and Jeff Goldblum. Also, Vincent Gardenia shines as Det. Frank Ochoa, probably the most believable character in the film.

I find it fascinating how this created controversy in both the USA and the UK for very different reasons. A certain scene of sexual violence was considered too extreme and endorsing (according to the BBFC). Whereas the film sparked controversy over in America for being propaganda for vigilantism. However, these don't stop Death Wish from being a powerful and interesting story about how one man's perception on the world changes and how he reacts to it. Charles Bronson does give an impressive performance in which you can understand and sympathise with his character of Paul Kersey. It may not look the most appealing of films, but it's strong, intense and you (sometimes) agree with how Kersey handles certain situations.

A very weak script standing on very weak performances. Death Wish starts out like your typical revenge flick with the protagonist's (Charles Bronson) family being slaughtered and he soon follows on a rampage to track down the killers and avenge his family. This is not the case with Death Wish. Charles Bronson receives a pistol and murders mugger after mugger. He just happens to be robbed several times within such a short period of time. He doesn't track down his wife's killer or anything logical like that, but instead takes it out on every other person. It's just not a realistic film, even in the slightest sense and the acting is sub-par. When Charles Bronson was told his wife had died, he barely reacted. Death Wish is an easily forgettable attempt at "revenge," especially when so many have done it much bigger and much better.

Paul Kersey: Nothing to do but cut and run, huh? What else? What about the old American social custom of self-defense? If the police don't defend us, maybe we ought to do it ourselves.  "Vigilante, city style -- Judge, Jury, and Executioner" What a beautiful portrait of New York Death Wish paints. Basically it is telling the viewer that if you walk on the street you will get mugged. One man is mugged like six times in the movie. A little excessive, but it makes its point; even if it is a stupid one. Carry a gun and shoot the muggers, vigilantism 101 I guess. The movie has a very exploitative and brutal nature. The makers also show that cops mean nothing. They won't find criminals, so go out and get a gun and kill anyone that fucks with you. Why, what a beautiful world that would be. Yeah, so by now you can see that I agree with absolutely nothing this movie is saying; from the gun rights issue to the vigilante justice. I may not agree with it, but I actually did like the movie to a certain extent. An architects wife is murdered and his daughter is raped by muggers. The once peaceful man takes it upon himself to kill any mugger he comes across. New York is taken by storm, as muggings go down and the cops must decide if this vigilante is worth arresting anyway. He is basically doing their job for them, which leaves them with much more time to do the things cops really like too do, like eat donuts.  The character lives by the motto of "Fight fire with fire." He is fighting violence by being just as violent. Whatever your stance on that is will tell you how much you will like the movie. In my case though, I didn't think I would like it at all because of this, but I actually enjoyed Charles Bronson as architect turned vigilante.  The movie clearly sets up its sequel when the character leaves New York and moves to the less crime filled Chicago. I don't see myself watching all the sequels to this movie, as this was nothing more than average. But from Chicago, it would only make sense to move on to Detroit and then maybe Boston. You might as well clean up every criminal heavy city.
See Details