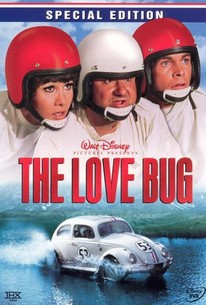 The Love Bug
1968, Kids & family/Comedy, 1h 47m
18 Reviews
25,000+ Ratings
Where to watch The Love Bug
Rent/buy
Rent/buy
Subscription
Rent/buy
Watch The Love Bug with a subscription on Disney+, rent on Amazon Prime Video, Vudu, Apple TV, or buy on Amazon Prime Video, Vudu, Apple TV.
Rate And Review
The Love Bug Photos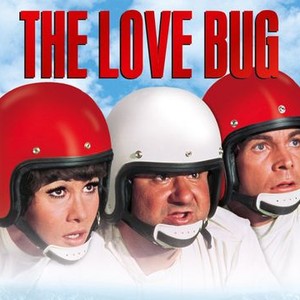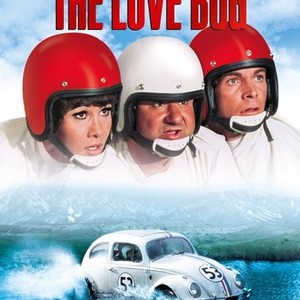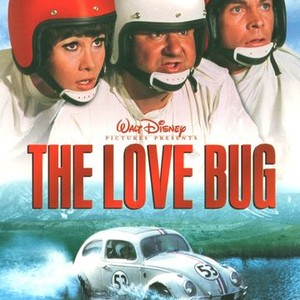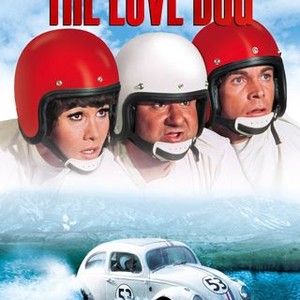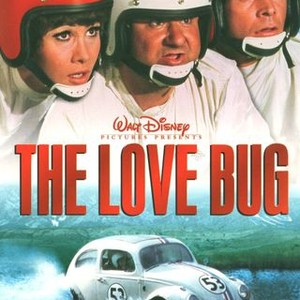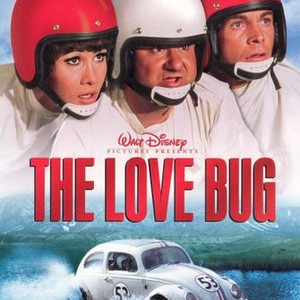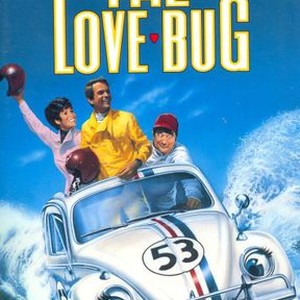 The Love Bug (1968)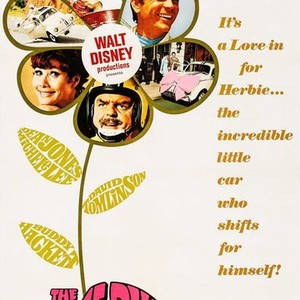 The Love Bug (1968)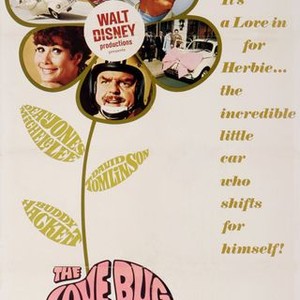 The Love Bug (1968)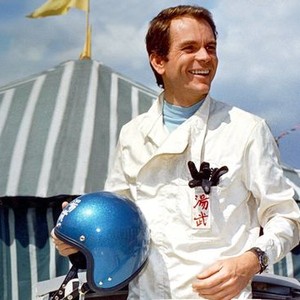 The Love Bug (1968)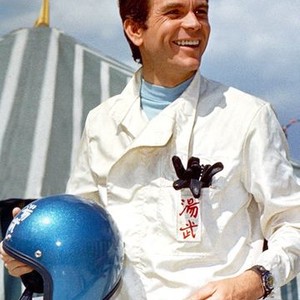 The Love Bug (1968)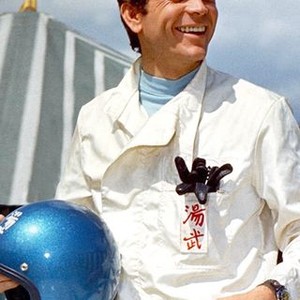 The Love Bug (1968)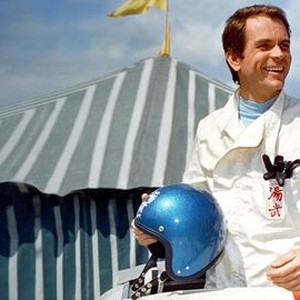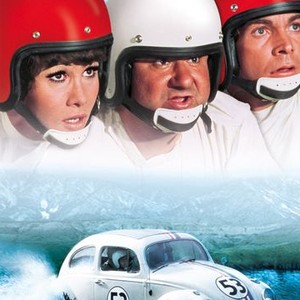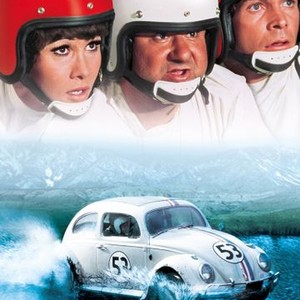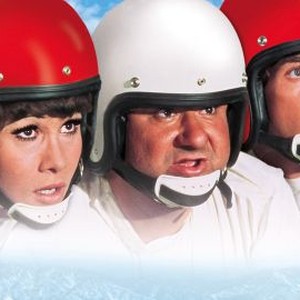 Movie Info
Race car driver Jim Douglas (Dean Jones) and his philosophical mechanic, Tennessee Steinmetz (Buddy Hackett), find themselves in possession of a white Volkswagen Beetle that seems to have a mind and spirit of its own. Calling the car Herbie, Jim and Tennessee become the talk of the California racing circuit -- much to the displeasure of sports-car dealer Peter Thorndyke (David Tomlinson), who tries to use his assistant (Michele Lee) to come between the friends and their car.
News & Interviews for The Love Bug
Audience Reviews for The Love Bug
Herbie is cute and hilarious, the love bug is an example of a non human main character that doesn't need to speak out to be adorable. The slapstick and smart comedy in this film is hilarious and makes this film a great memorable example of a classic disney production made after Walt's death.

My favourite kids movie of 68, it was so much better than I expected. It's funny and exciting too. I highly recommend it.

There are some films which can't be remade, some films which don't need to be remade, and some films which you really shouldn't remake. The Love Bug is all three, but not necessarily in a bad way. It's not that this old-fashioned family comedy is terrible, or unfunny, or particularly embarrassing. It is just so much a product of its time, in its conventions, its look and its general shiny innocence. The question of re-approaching it has already been answered, both by its original sequels and the more recent Herbie Fully Loaded. The real question is how much of its original appeal remains. The Love Bug is notable for two things. One is being the highest grossing film of 1969; in the US alone it beat off Butch Cassidy and the Sundance Kid, Midnight Cowboy and Easy Rider. On paper that sounds amazing, but it's less spectacular when you consider that Midnight Cowboy had an 'X' certificate on both sides of the Atlantic, and that Easy Rider's subject matter of druggie bikers was not exactly family fare. The other is that this is the last live-action film in which Walt Disney was personally involved; he died two years before the film's release, but supervised the scripting process and some of pre-production. Leading man Dean Jones would later credit the film's success to its faithful upholding of Walt's legacy and his original instructions. As for the main appeal of the film, that also rests on two things: the rags-to-riches story of our hero, and the cuteness of the car. There is a famous story told about how the VW Beetle was chosen as the star. The Disney Company lined up a number of cars, including an MG, several Volvos and a Toyota, and the crew tested them by kicking the wheels and playing with the steering. When they came to the VW, they stroked it gently, treating it as an object of affection. This gives you a general idea of how much of the film's appeal rests on you buying in to the cutesy nature of the car. To give it credit, it's not as overbearing as in the sequels; in Herbie Rides Again, for instance, the headlamps actually swivel like eyes. But we still have to endure many scenes which are overplayed just that little too much, like Herbie 'coughing' after Thorndyke puts Irish coffee in the petrol tank, or the scene where he tries to throw himself off the bridge, which slowly goes from being sad to making us feel silly for crying at a car being drowned. As many critics have noted, The Love Bug has not aged as well as other Disney fare of the period. Several of the stunts not only look like stunts but they come across as completely out of kilter with the story. I don't believe in Herbie bouncing over the water, even if the resulting joke is funny. The director Robert Stevenson also helmed Mary Poppins and Bedknobs and Broomsticks, films in which live-action and animation seamlessly join and whose effects have not dated because the story is so captivating. But when it comes to doing stunts in the real world, rather than animating them around actors, Stephenson seems to come unstuck in a largely unsatisfying way. But like many old films, the stunts are only there as the budget allows them. The main thing we have to focus on are the performances and the story in which we find them. Dean Jones is perfectly likeable if a little bland as Jim Douglas; with his chiselled jaw and warm complexion, he resembles Charlton Heston without the rough edges (or the guns). Buddy Hackett is less successful as Tennessee, retreading the same annoying ground of It's A Mad, Mad, Mad, Mad World, in which his character quickly runs out of steam. The best performance by far is David Tomlinson, who starred as Mr. Banks in Mary Poppins. Here all the convivial and polite orderliness of that character is replaced with a shouty, scenery-chewing villain. His Thorndyke is reminiscent of Jack Lemmon's performance in The Great Race, with plenty of scheming, cunning and a lot of memorable line deliveries. The best moment finds him and his assistant Havershaw drinking champagne in their car, having pulled well ahead. Havershaw is about to make a quip about the drink, when Thorndyke says: "if you tell me that the bubbles tickle your nose, I SHALL PROBABLY KILL YOU!" As for the story, it's much of a muchness. We've seen the rags-to-riches tale before, and there's no real attempt in the script to inject with anything more than the charm of the car. The race sequences are well-staged and interesting, but a lot of the dialogue scenes in between are forgettable, and the running jokes don't really work. The twist involving the Tang Wu character buying Herbie isn't played as strongly as it could have been, although it does give David Tomlinson a couple more opportunities to laugh his way gleefully across the screen. At heart, The Love Bug is pure escapism. It does not exist to be appreciated artistically, or to be thematically dissected by critics and film historians. It isn't the most original film in the world, and the performances are not award-worthy in either sense. But you would have to have a heart of stone to not be even slightly charmed by the film. It is as manageable in small doses as it is at full length, and contains nothing which will go over the heads of the young children for which it is intended. It's not Disney's finest hour by any real stretch, but as carefree, Saturday afternoon entertainment, in one ear and out the other, you can't really fault it.

Delightful wild and hilarious roller-coaster ride! Amazing Disney comedy aobut a Volkswagen with a mind of it's own; subtle it ain't, but the slapstick and stunts are great fun to watch.
See Details