Blind Flight
(2004)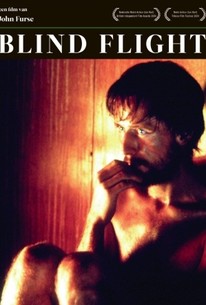 Movie Info
Brian Keenan, from Belfast, was in Beirut teaching English in 1986 when he was taken hostage by the Islamic Jihad. Blind Flight tells the story of his imprisonment. After his abduction, Keenan (played by Ian Hart) is held alone in a tiny, dark cell for a long time. He's ordered to cover his eyes whenever his captors enter the room. Eventually, he is moved to a new location, where he has a cellmate, British journalist John McCarthy (played by Linus Roache), who had filed a story on Keenan's abduction just before being kidnapped himself. The two warm to each other gradually and have different approaches to surviving their shared ordeal. Keenan relishes his righteous anger, repeatedly proclaiming his innocence, and using tactics like a hunger strike and refusing to wear the clean clothes he's given in order to maintain his sense of himself. McCarthy is more docile, and tries to obey whatever commands are given. As the two get to know each other, the brittle, angry Keenan surprises McCarthy with the revelation that, while he has an Irish Republican passport (and seems to hate the British as much as his captors do), he's actually Protestant. The upper-class McCarthy reveals that his father was Irish. Eventually, the two form a strong bond. Their captors show occasional glimmers of kindness, but more often, the two men face cruelty and deprivation, heightened by the fact that they have no idea if they will ever be released. Blind Flight was directed by John Furse, from a script by Furse and Keenan, based on Keenan and McCarthy's published memoirs. The film had its U.S. premiere at the 2004 Tribeca Film Festival.
Critic Reviews for Blind Flight
All Critics (5) | Fresh (5) | Rotten (0) | DVD (1)
It's not a docudrama, so much as an intimate, psychologically acute tone poem...
Hart and Roache are astonishing--raw and exposed, bristling with anger and fear, righteous outrage ... and years of religious and political prejudice against each other.
Audience Reviews
There are no featured reviews for Blind Flight at this time.
Blind Flight Quotes
There are no approved quotes yet for this movie.